Dentistry Scotland Show – catch award-winning orthodontist, Lisa Currie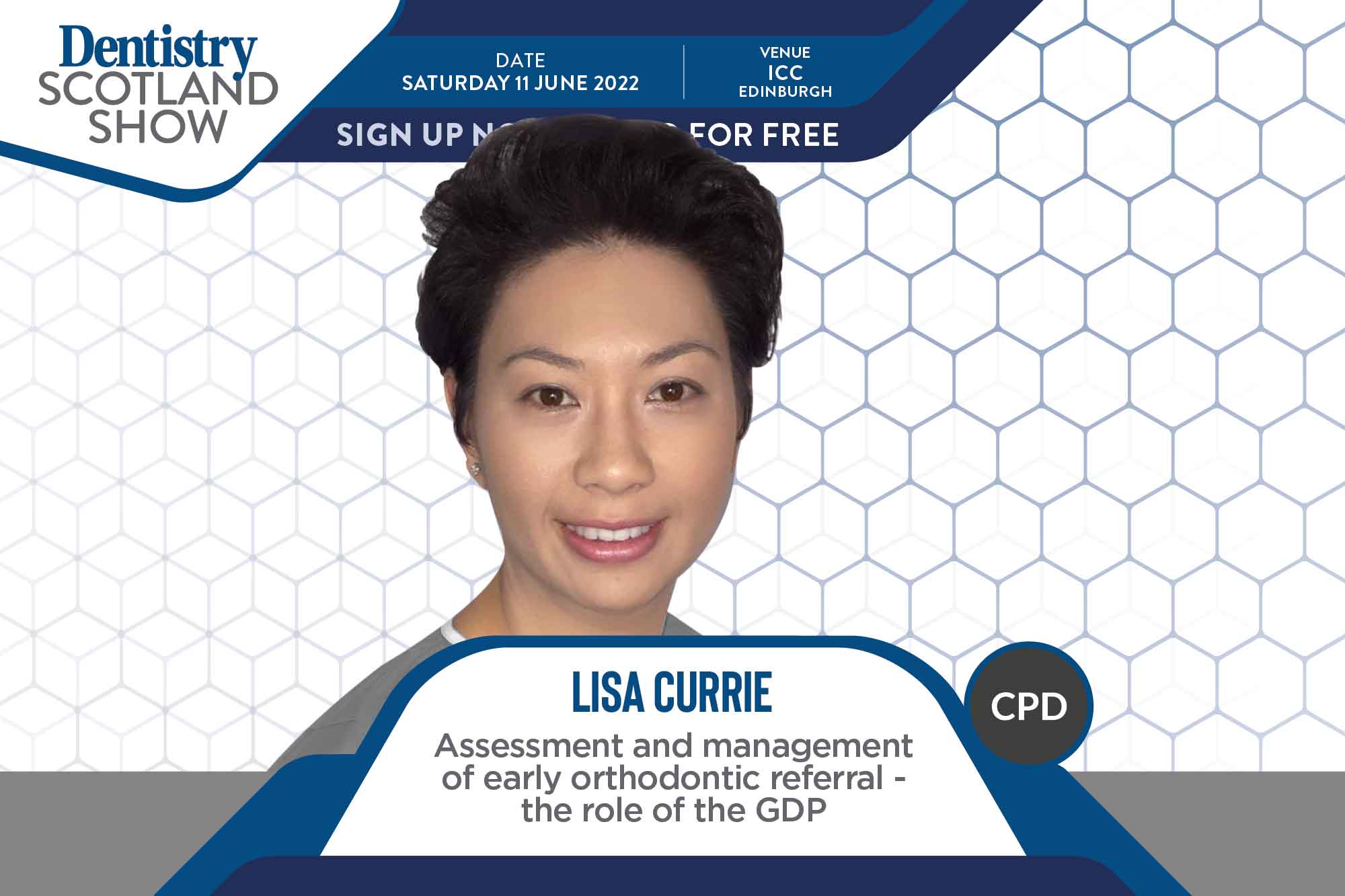 The Dentistry Scotland Show is an opportunity to hear from the multi-award winner Lisa Currie on the orthodontic referral.
Back by popular demand, the show has a proud history of bringing together leading clinicians, specialist manufacturers and exciting networking opportunities for dentists and dental professionals from across Scotland.
And, in that respect, this year is no different. However, it will include more lectures and more team members to ensure there's something for everyone.
'The Dentistry Scotland Show has been going for a few years now,' said Leanna Ellis, events director at FMC.
'And from this we've really started to get a feel for what delegates want to see and hear.
'This year, we're really responding to this and bringing dentists and their teams what they want from a dental exhibition.
'Make sure you register for free and come along on the 11 June to Edinburgh. We can't wait to see you all there.'
To register for free, simply visit dentistry.co.uk/shows/dentistry-scotland-show.
Lisa Currie – assessment and management of the early orthodontic referral – the role of the GDP
Lisa Currie is clinical director at The Orthodontic Clinic in Aberdeen.
She was awarded a master of science degree in orthodontics from the University of Edinburgh for her research in sleep apnoea.
Having completed her specialist training, she gained the Membership in Orthodontics from the Royal College of Surgeons of Edinburgh.
In addition, Dr Lisa Currie has further trained to the level of consultant orthodontist, which involves further training within hospital, beyond specialist level in orthodontics.
She has lectured widely on orthodontic subjects and published in national and international journals.
'GDPs are the gatekeepers for assessing the developing dentition,' Lisa says.
'They have a responsibility for making appropriate orthodontic referrals.
'Specific occlusal problems can greatly benefit from early orthodontic intervention.
'This presentation will help guide the GDP to identify those cases that should be referred for early intervention. As well as what particular malocclusions to look out for.'
What's on at the Dentistry Scotland Show?
As with previous years, the show will include two lecture theatres with leading speakers. For example:
Gillian Lesie – Deputy chief dental officer
Attiq Rahman – The devil is in the detail
Lauren Long – Identifying and managing peri-implant disease in practice
Lisa Currie – Assessment and management of the early orthodontic referral – the role of the GDP
Jana Denzel – Using AI to improve clinical workflow, build trust in patients and increase patient income.
We'll bring you more information and more speakers over the coming weeks – stay tuned.
---
For more information and to register, visit dentistry.co.uk/shows/dentistry-scotland-show.