Dentistry Scotland Show – your chance to hear from Morven McCauley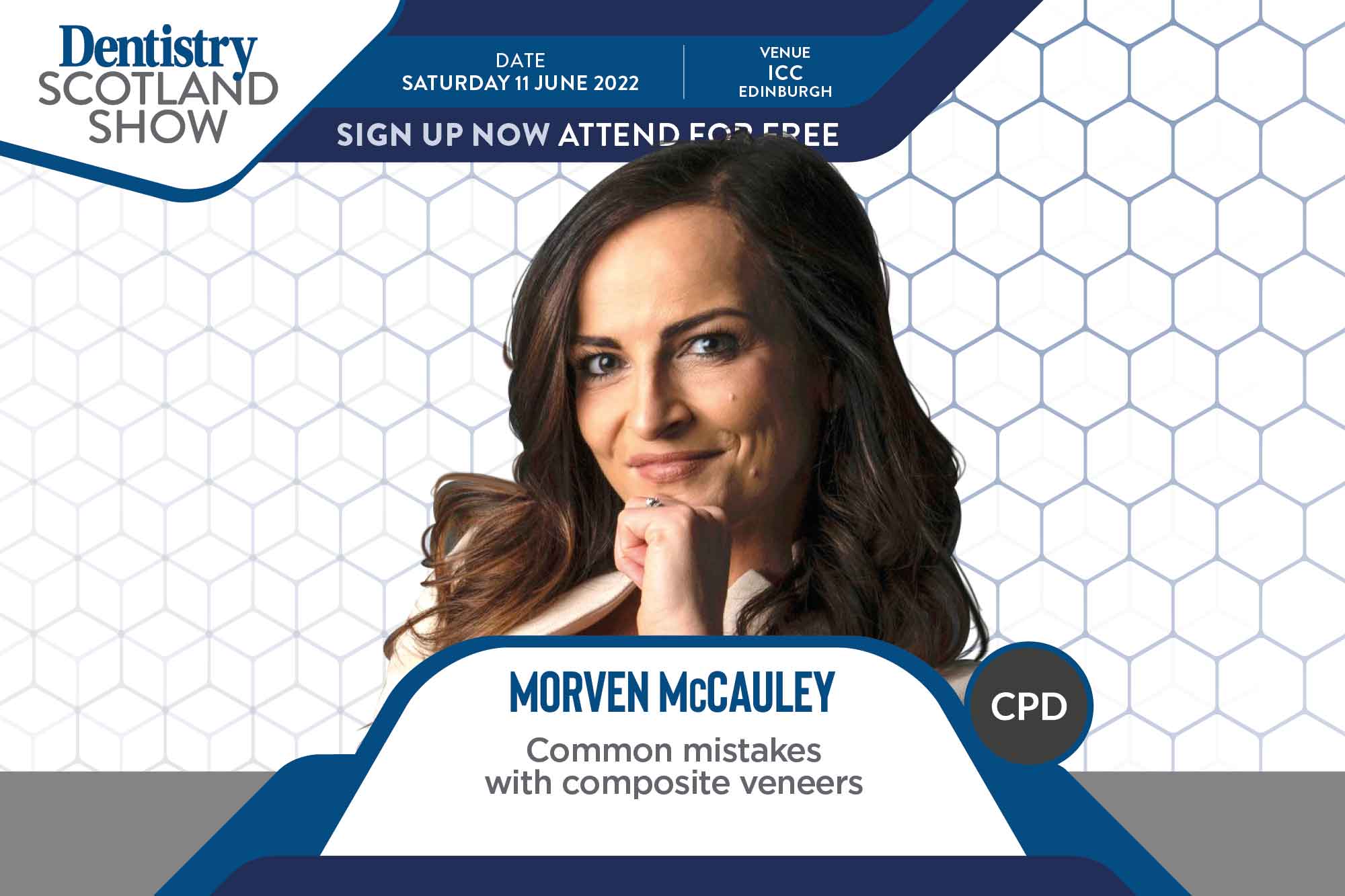 The Dentistry Scotland Show is bringing you Dentistry's very own Implant Insights columnist – Morven McCauley – this June.
Back by popular demand, the Dentistry Scotland Show has a proud history of bringing together leading clinicians, specialist manufacturers and exciting networking opportunities for dentists and dental professionals from across Scotland.
And, in that respect, this year is no different. However, this year will include more lectures and more team members to ensure there's something for everyone.
'The Dentistry Scotland Show has been going for a few years now,' Leanna Ellis, events director at FMC, said.
'And from this we've really started to get a feel for what delegates want to see and hear.
'This year, we're really responding to this and bringing dentists and their teams what they want from a dental exhibition.
'Make sure you register for free and come along on the 11 June to Edinburgh. We can't wait to see you all there.'
To register for free, simply visit dentistry.co.uk/shows/dentistry-scotland-show.
Morven McCauley – Common mistakes with composite veneers
Following her successful debut last year, and following vast positive feedback, Dr Morven McCauley returns with an updated version of her presentation on all things composite.
Composite bonding is becoming the hot trend in dentistry.
With the growth of social media and influencer smiles, composite bonding has climbed our charts of lead enquiries from patients.
But with these demands, patients often have high aesthetic demands. Composite bonding can often become more stressful than a story of success.
Morven will discuss the top 10 common mistakes, along with tips and recommended tools to help improve the success of your composite bonding makeovers.
To hear from Morven along with a host of other leading speakers, simply register for free at dentistry.co.uk/shows/dentistry-scotland-show.
What's on at the Dentistry Scotland Show?
As with previous years, the show will include two lecture theatres with leading speakers.
Some highlights include:
Gillian Lesie – Deputy chief dental officer
Morven McCauley – Common mistakes with composite veneers
Attiq Rahman – The devil is in the detail
Lauren Long – Identifying and managing peri-implant disease in practice
Josh Rowley – Smile design in orthodontics
Lisa Currie – Assessment and management of the early orthodontic referral – the role of the GDP
Jana Denzel – Using AI to improve clinical workflow, build trust in patients and increase patient income.
We'll bring you more information and more speakers over the coming weeks – stay tuned.
---
For more information and to register, visit dentistry.co.uk/shows/dentistry-scotland-show.