Is B1 even white enough anymore?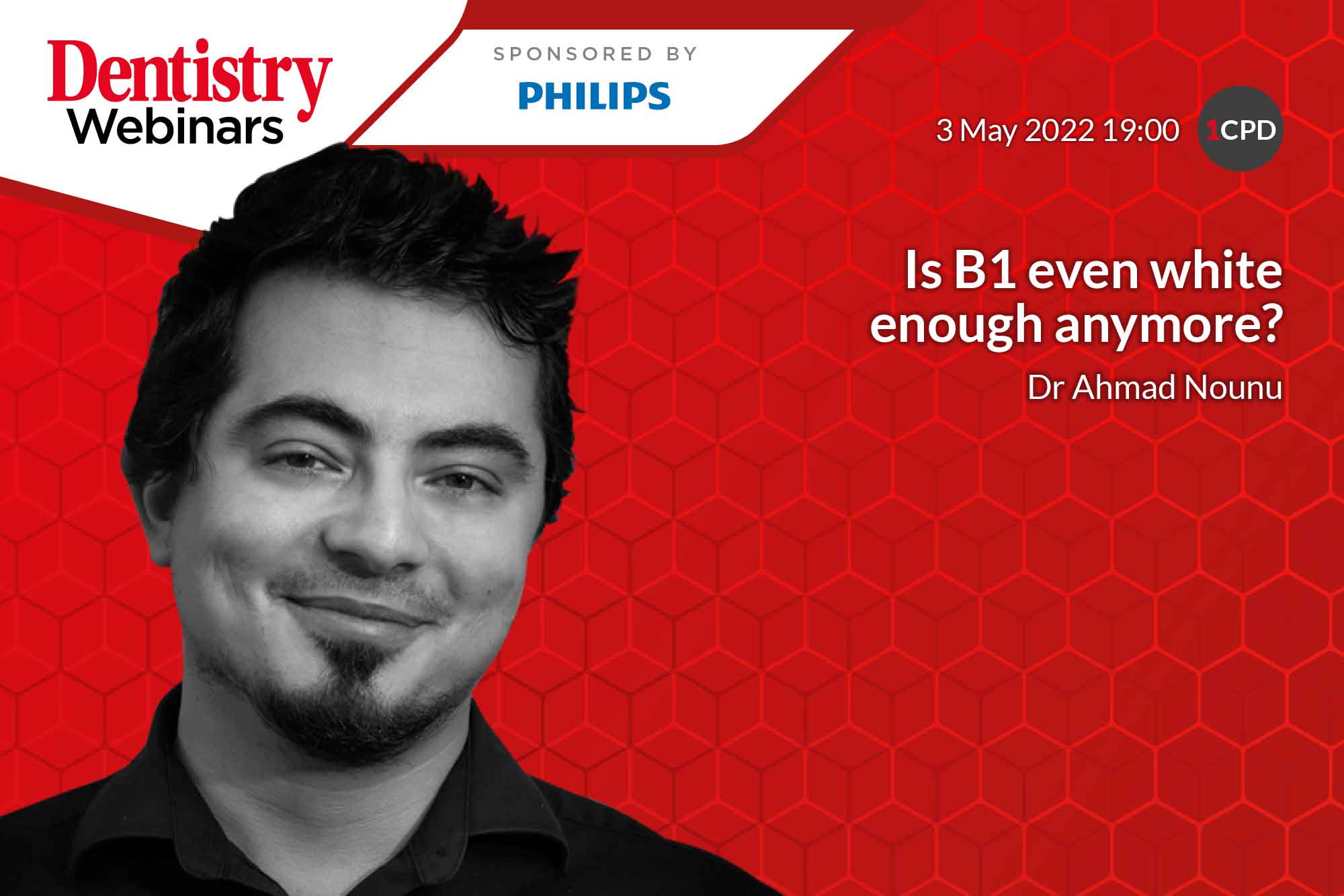 Ahmad Nounu will discuss how to make whitening treatments more predictable during a live webinar on 3 May at 19:00.
Whitening is the simplest and least invasive cosmetic dentistry procedure available. But it is also the least predictable too as we have no direct control over it.
How can we change this and make it more predictable? We will be looking at the following points:
What can we realistically achieve with whitening procedures?
How can we direct our patients to achieve the results they want?
Which products to look out for
Produce wow factor results with bleaching every single time!
Learning outcomes
Understanding the legalities of teeth whitening in the UK
Understanding the factors that affect whitening results and controlling them
Choosing the most suitable product for each patient
Learning to diagnose each case individually for predictable results.
Ahmad Nounu
Dr Ahmad graduated from Bristol Dental Hospital in 2008. He has cemented himself as one of the leading cosmetic dentists in the UK.
Dr Ahmad has studied from experts all over the world. He is a smile designer with experience in whitening, orthodontics, implants, lasers and occlusion.
He is also the practice principal of both Black Swan Dental Spa and Bristol Dental Suite.
---
To register for this webinar, simply visit www.dentistry.co.uk/webinar.
Catch up with previous On Demand webinars: