How to acquire patients who are more like raving fans with a world-class patient experience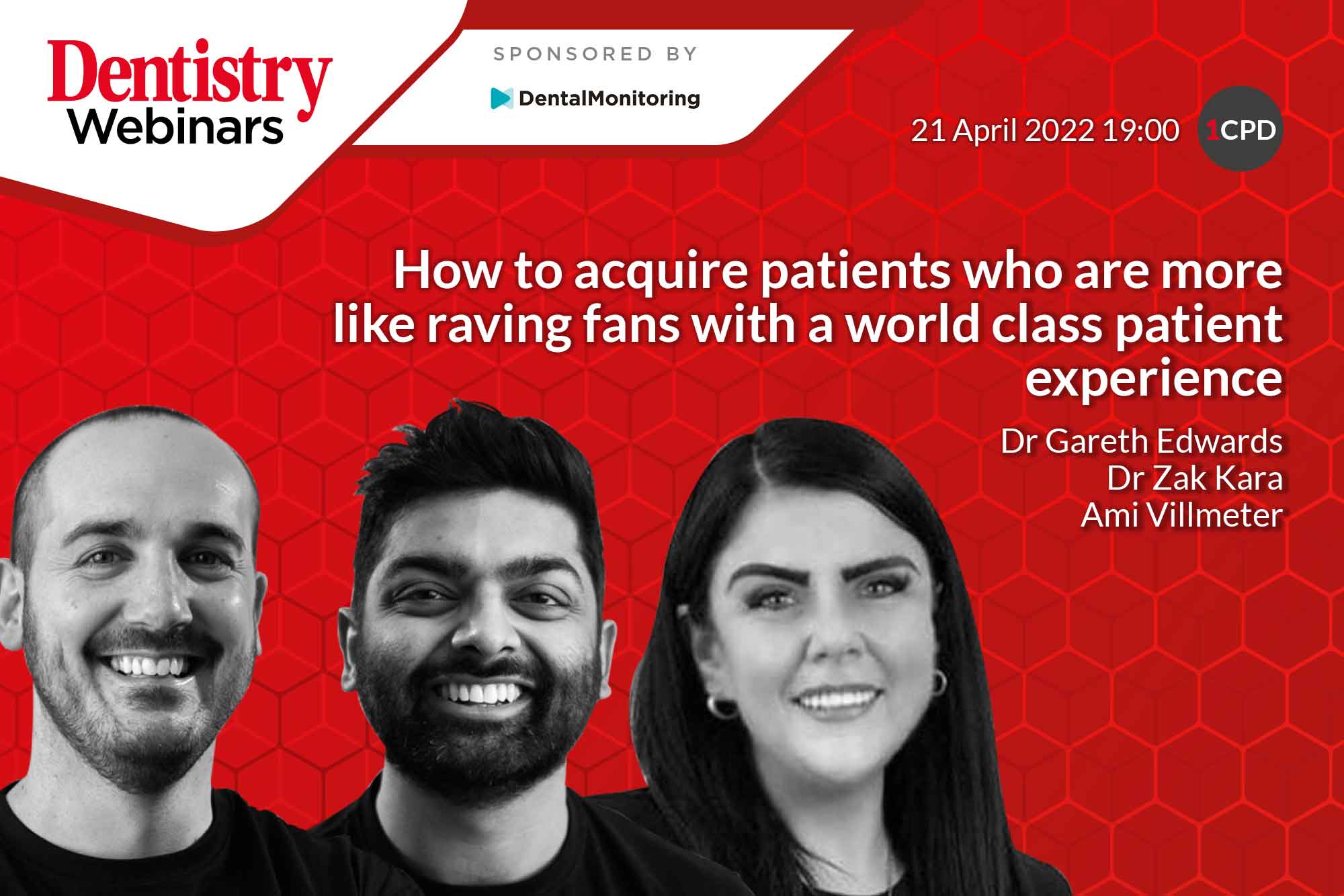 Join a panel of speakers discussing turning patients into 'raving fans' during a webinar on 21 April at 19:00.
This webinar will review the pitfalls that most practices fall into daily. The panel will highlight the easy wins in creating a patient and client experience that feels like anything but 'going to the dentist'.
Learning outcomes
People don't buy things, they buy people. What are the key systems that make our day tick like clockwork and mean we can just be 'us'?
Vocabulary – so what? Alternatives for words and phrases that make us cringe and set the wrong tone
Patient journey – which touch points, when and how to avoid them looking contrived
Choreography and CRM planning to never drop a ball
How to get more reviews and referrals without being pushy.
Gareth Edwards and Zak Kara
Gareth and Zak co-founded Smile Stories in Bournemouth. This is a clinic renowned for never being over-formal or old-fashioned, through recognising that collaboration makes so much more sense than competition. They offer Dental Implants in Bournemouth alongside Invisalign in Bournemouth.
Both have more than 10 years of experience in all walks of dentistry. This includes international study and practice.
But in their non-clinical lives they are most obsessed with designing how patients and clients feel about 'going to the dentist' by creating a truly engaging experience that feels more like visiting friends.
Ami Villmeter
Account executive and implementation specialist.
---
To register for this webinar, simply visit www.dentistry.co.uk/webinar.
Catch up with previous On Demand webinars: