The Dental Lab Expert – good working partnerships have never been so critical to dental labs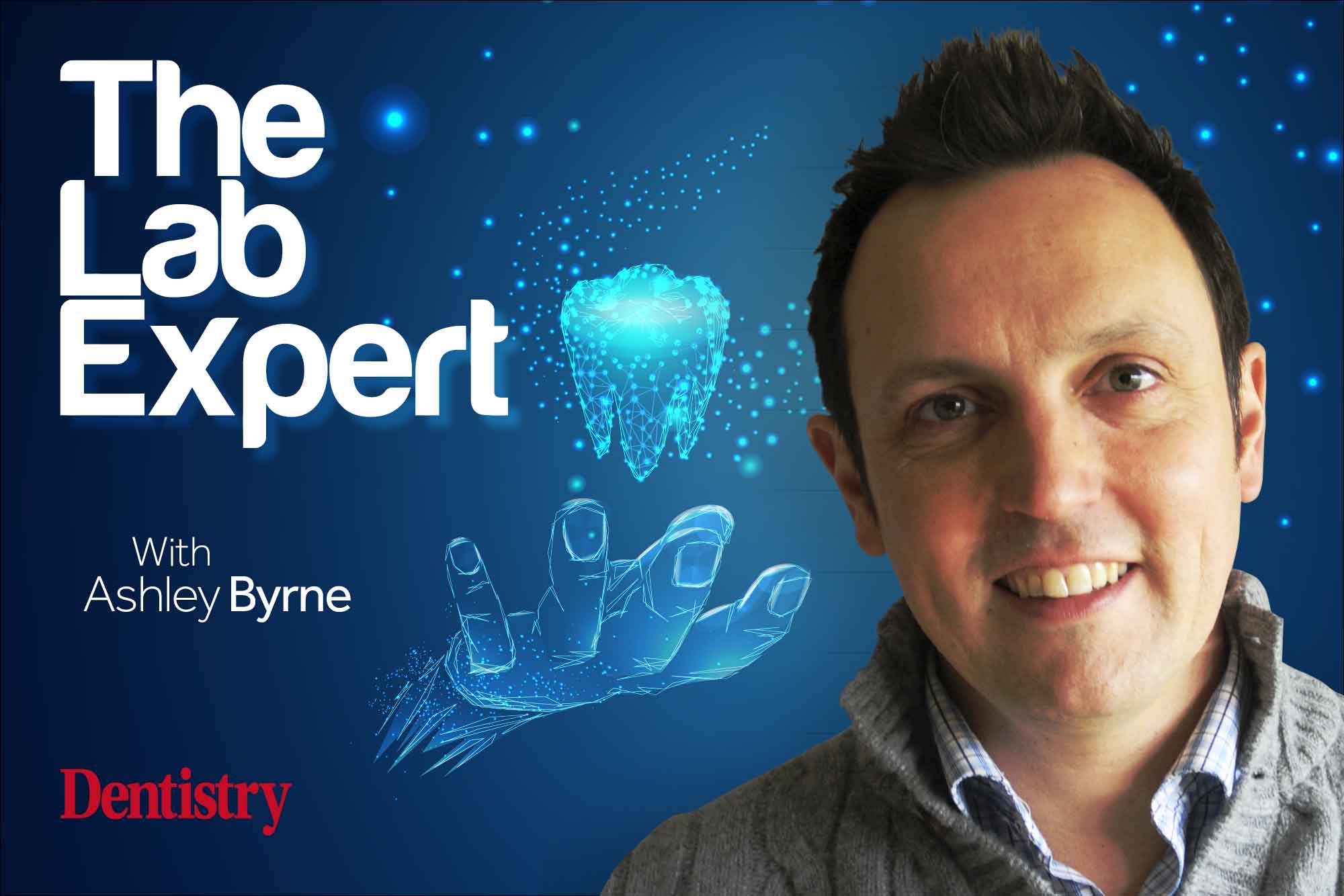 Ashley Byrne explains why finding the right partnerships and outsourcing could really help strengthen your dental lab.
When I say 'working partnerships', I don't mean your business partner (if you have one). I mean the people and companies you choose for supplies. And – for the purposes of this article – for outsourcing actual lab work stages.
Labs are busy. We are busy like we have never known before. There is a predicted growth of around 10% per annum for the lab market. And yet we are seeing a similar percentage drop of technicians year on year.
I recently wrote about the impending crisis as technician numbers continue dropping. But how do we solve this issue in the short-to-long term?
In my eyes, it's all about partnerships and choosing businesses that sync with your company.
It can really enhance your lab's offerings and help reduce pressure and workload.
We also traditionally limit ourselves, with: 'I only do crown and bridge' or 'I only make dentures', being a phrase, I often hear when chatting to labs.
What if we could easily expand our portfolio of products?
Building a Mini
In dental technology we traditionally make everything in-house. But that is outdated manufacturing, and we don't need to look far to see evidence of that.
If you look at the broader manufacturing industry, very few manufacturers now produce everything onsite. It is simply not cost effective.
Car manufacturers are a great example – they used to make everything but now they are more about assembly, pulling in the components and parts to order.
In a weird way, that's not dissimilar to making teeth. We can outsource the printed model, design in house but outsource the milling or implant frames. Then put this all together, veneer and send out the assembled tooth.
It sounds crazy but it's not. I took my team for a tour of the Mini factory down the road from our lab. Did you know that every single Mini on that production line is custom built? Each car is unique, which is the same as dental technology.
Mini also works with hundreds of outsource partners. They make the best componentry and match the company's values.
It ensures the final product isn't just a Mini. It's actually better than what Mini could make if it did all of this by itself.
Dental lab partners
My lab takes the same approach. We outsource what we need, and we outsource what others can do better.
I can't make a great anti-snoring device. But I know an awesome lab that can. So I outsource, then add my percentage and sell it on.
I can't mill high end implant frameworks, so we outsource those to specialised milling centres. They enhance my implant work offering.
These great partnerships expand my portfolio. They make my lab a better lab all round. And these trusted partnerships have never been so important to us.
They improve my customer service and take the pressure off my team. In turn this improves our quality, profitability and allows us to focus on what we really enjoy.
Choosing your partnerships
When choosing a partnership, it's vital you find a company with values that match your own.
Price is important. But, in my experience, price is very low on the list.
Trust, customer service, reliability and knowledge is all vital. We should treat our outsource partners like we expect to be treated.  We shouldn't push for deals or discounts when we would rather the high-end quality service with a smile and appreciate that comes at a cost.
Reliable quality products with a person on the end of the phone/email is my number one requirement. All my outsource partners offer that.
Letting go of some of the stages we do in our lab isn't about losing control of quality.
We can't be jack-of-all-trades, but we can be masters of the final product.
We should take a leaf out of the modern manufacturing model and enhance what we do. Play to our strengths and allow others to help in what we know they can do better than we can.
We have certainly seen a vast improvement in workflow, quality, and profitability since we started working with these amazing outsource partners. And if we want to take our industry forward, we must work with more.
---
Catch up with previous The Lab Expert columns:
Follow Dentistry.co.uk on Instagram to keep up with all the latest dental news and trends.