Your website is losing you money and you don't even know it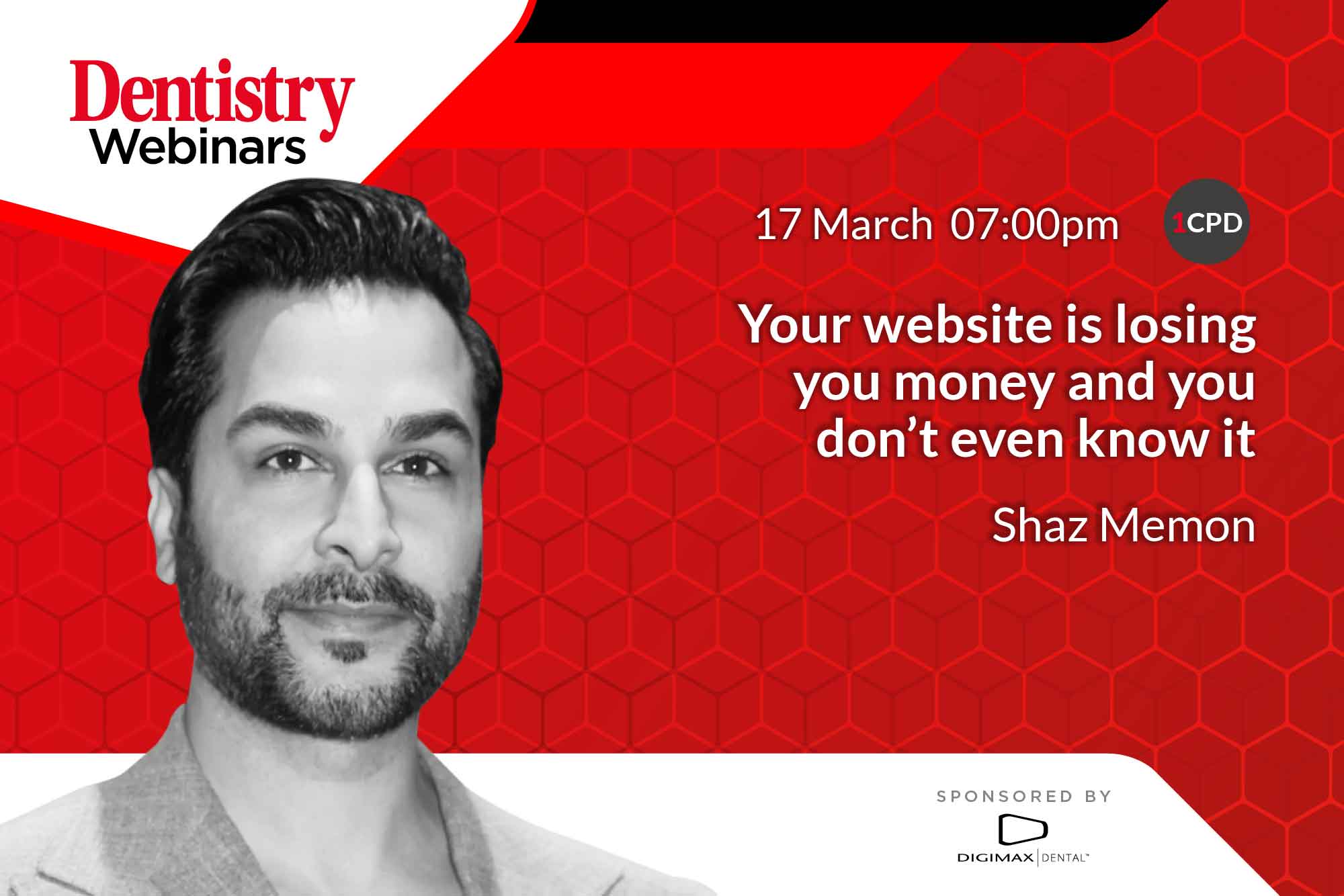 Shaz Memon will discuss key dental website changes delegates can make during a free webinar at 19:00 on 17 March.
'There are about 120 points that are in our "website success formula",' Shaz points out.
'These come from using data and learnings from studying thousands of websites.
'At my agency Digimax we don't only want to deliver on the initial wow impact of the website to our clients, we want these websites to become long-term wow patient-generating machines.
'I will discuss the top five during my lecture. With 20 years' experience in the dental marketing field, I will also share some of the mistakes dentists might make that cause people to leave their websites too quickly.'
Delegates attending the session can expect to leave with a better understanding of how to increase leads without increasing marketing spend. As well as what changes they should consider for their own website.
Shaz will also explore how some practices can lose in excess of £100k every month by not implementing simple things into their business homepage.
Learning outcomes
Awareness that spending money on marketing is often not the answer to more leads
You could lose in excess of £100k per month and how to spot this
What changes you may need to make on your site (with your own website designer)
How to step into the shoes of your website visitors
The 'I have a good website' lie. Understanding that a site you think is great, isn't always the case.
Shaz Memon
Shaz Memon is an award-winning dental marketing expert. Founder of Digimax Dental, one of the world's highest rated dental marketing agencies, Shaz has worked in the industry for more than two decades.
Designer, marketer and business leader, he worked across a wide variety of sectors. He has gained experience with leading names, including the BBC, before finding his preferred niche in dentistry marketing.
Voted as top 14th most influential in Dentistry's Top 50 2020 and 2021. He has published two business volumes – Instagram for Dentists and Instagram for Business.
Shaz is also founder of the charity Wells on Wheels and training company clinics.
---
To register for this webinar, simply visit www.dentistry.co.uk/webinar.
Catch up with previous On Demand webinars: