How to set targets and bonuses in a dental team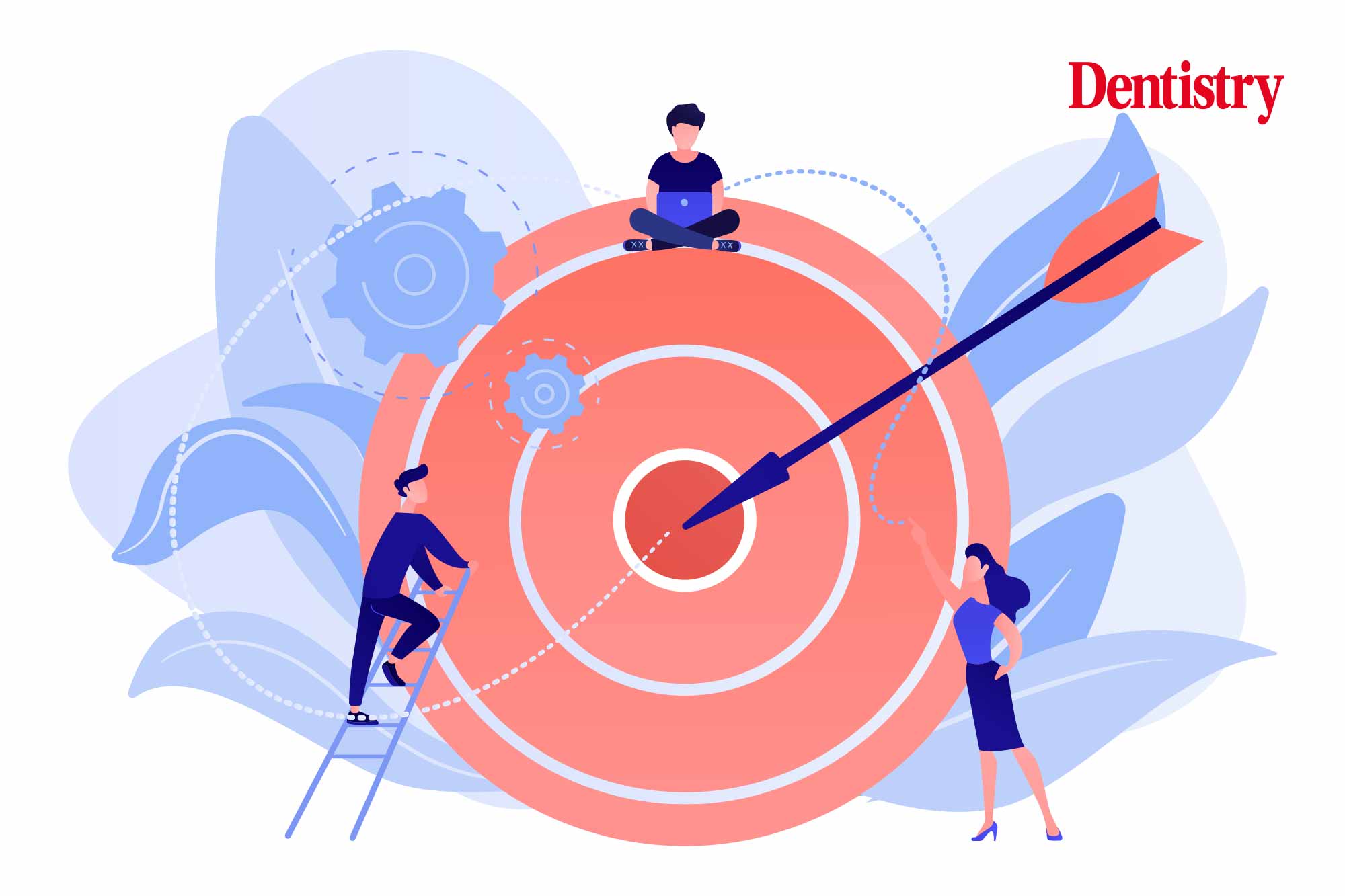 Kevin Rose explores how dental practices can set targets that still put patients at the forefront of practice teams' thoughts.
This is a question that many frequently ask me and may have crossed your mind yourself.
The expansion of roles and responsibilities in dental practices are naturally causing some to stop and think about the improvement in results and the rewards that might follow.
Think about the results that you want to see. Set some 'SMART' objectives and link to financial rewards for those that contribute.
CMP240That was and for some is the simple formula. Complemented by some sales training for those that don't get the results quickly enough.
I am hesitating to say that it is necessarily a successful formula though. You will never find a patient that cares about their contribution to your sales figures. And your ability to handle their 'objections'.
Dentistry's top stories
Misselling examples
A quick look over our business shoulders and you will see the many headlines that highlight the wrongdoing of big business over it's customers. These include an element of rewarding employees for results. But in doing so also indirectly encouraging them to cut corners.
As recently as 2019, and despite all of the previous debacles that the banks and other regulated professions have received a rap on the knuckles for, Carphone Warehouse was fined £29m for misselling.
'The Carphone Warehouse sales staff were trained in "spin selling". The focus was on persuading customers to purchase Geek Squad and on selling the features of the product.
'No training was provided on how to respond when customers gave answers indicating the policy may not be appropriate.
'Sales staff were trained in "objection handling", with the focus on overcoming customer objections. Rather than assessing whether the product was suitable for the customer,' says the fca.org.uk.
It isn't a massive assumptive leap to think that the Carphone Warehouse offered sales staff bonuses and targets too. As well as sales training that we know was biased towards persuading customers to buy a service rather than understanding whether they actually needed it.
This is why we mustn't bury our heads in the sand. And why we must be very careful when setting targets and bonuses.
Healthcare, not healthsell
The businesses and dental practices that keep the right side of the regulatory line and see an improvement in results simply have a different view on what matters. They do so without sacrificing the volume and quantitative measures that still matter.
The answer therefore to setting targets and bonuses for your dental team is to focus on the behaviours that maintain the quality and uphold the values that will make the traditional KPIs and results thrive.
If you truly believe that you should target and reward your team and you care about your patients, then start by asking your patients what they think you should set as targets and rewards for your team.
They're unlikely to tell you that they care much for your sales figures. Or your elevation to quadruple diamond status, conversion ratios, income and objection handling.
Balance what matters to you and your business with the things that you know your patients will tell you matters to them.
Think about what they will tell you they care about. Reward those behaviours, or risk dentistry becoming another unsavoury misselling headline.
This is healthcare and not healthsell.
---
Follow Dentistry.co.uk on Instagram to keep up with all the latest dental news and trends.