A modern implant inspired by a classic design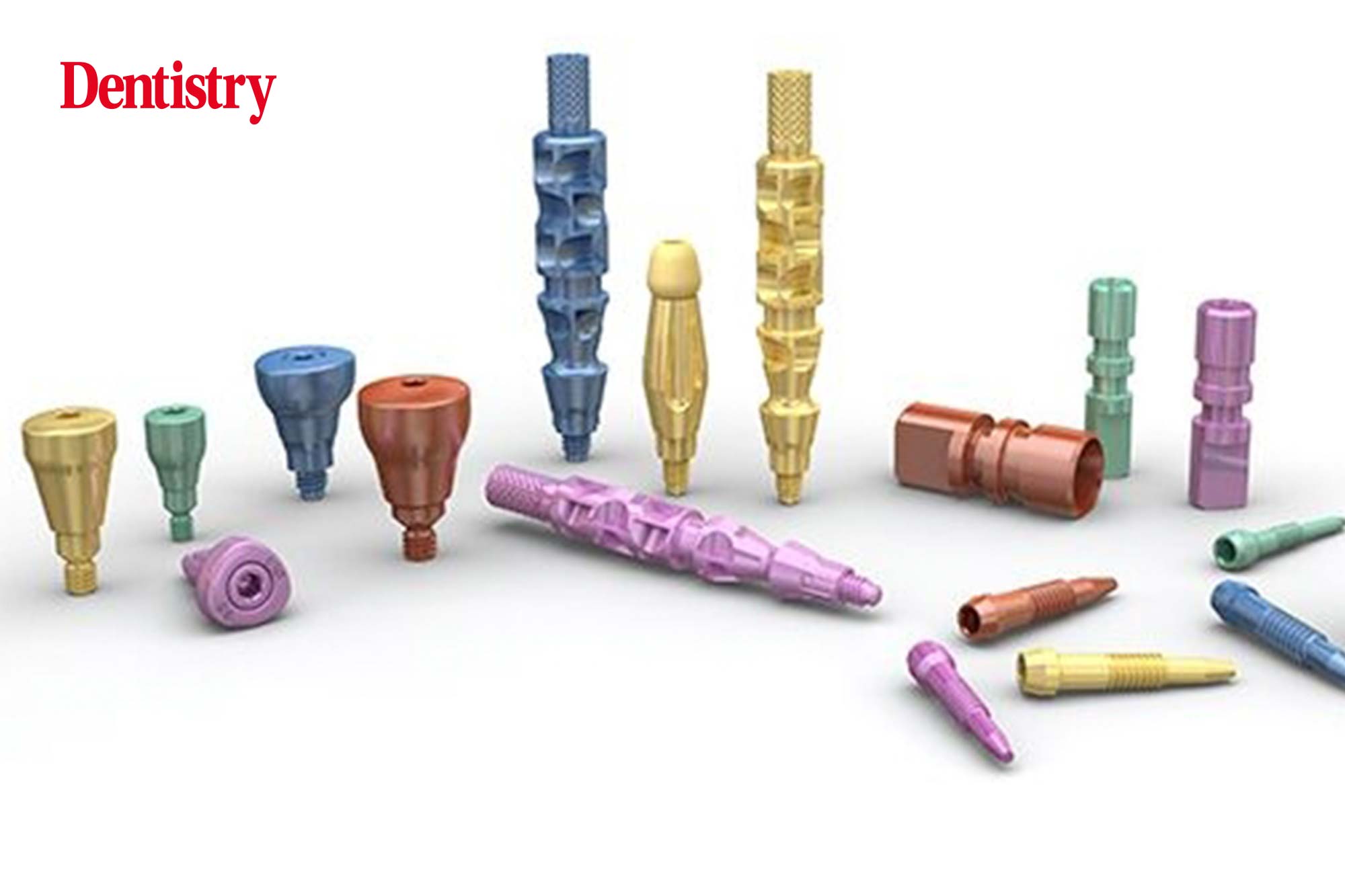 Renowned implant surgeon, Michael Norton considers Dentsply Sirona's latest implant system, DS Primetaper.
This January, Dentsply Sirona launched its new DS Primetaper implant system to the UK and Irish markets. This is a premium tapered implant system building on the success of Astra Tech EV. It centres around an implant with a progressive thread design. This enables it to quickly cut and engage with bone to support immediate loading and shorter procedure times.
Every single feature of DS Primetaper – from the shape, depth, width and size to the flute angle – has been carefully calculated to control compression of the bone. High bone compression, whilst giving high primary stability, can also damage the bone.
New thread technology
An important difference with DS Primetaper is the thread technology. It is well-known that the Microthread and conical connection contribute to bone care and bone maintenance.
It's therefore  not about one thread, it's about progressive thread technology. And for DS Primetaper this consists of the conserving Microthread at the crest, the condensing squared thread shape in the middle and also the cutting apical triangular thread at the base.
The change in thread design therefore means there is a very smooth increase in insertion torque.
DS Primetaper is designed for the 35-45Ncm range. This we know from experience is high enough, but is still kind to bone.
The viscoelastic nature of cancellous bone will accommodate this kind of compression. So this and the progressive build-up in torque draws the implant into the osteotomy so smoothly it's quite remarkable.
The ideal surface
The Osseospeed surface used for DS Primetaper is unparalleled when it comes to marginal bone maintenance. This was shown in a recent meta-analysis I conducted for Dentsply Sirona with Mikael Åström (2020).
The study concluded that there is a statistically significant difference between two other premium implant surfaces when compared to the Osseospeed surface. It demonstrates that the latter delivers superior maintenance of marginal bone levels after one and five years.
This is also of vital importance for clinicians if they are to achieve the best possible results in functional, biological and aesthetic outcomes over the medium term.
Surgical simplicity
DS Primetaper features a new simplified drilling protocol with no separate cortical drills. However, the kit will still look very familiar to those who have worked with the Astratech EV system.
The drills have proven to be very efficient cutters, even at slow speeds. With each subsequent drill drawing nicely into the osteotomy while at the same time reducing the risk of damaging the bone.
The streamlined drill protocols and unique interface design provide three different options for abutment placing and indexing:
One-position-only placement for Atlantis patient-specific CAD/CAM abutments
Six-position indexing of prefabricated abutments
Seating in any rotational position for non-indexed abutments.
This enables clinicians to confidently offer their patients fast, predictable and aesthetic immediate load options for both single and multiple implant cases.
The next step
I would describe DS Primetaper as a modern implant inspired by a classic design. It's a system for a digital workflow that therefore represents the next step in implant dentistry.
Building on the many successful features of Dentsply Sirona's existing implant range, the advanced tapered, progressive thread design delivers cutting, condensing and also conserving functions for ultimate osseointegration success. DS Primetaper is a very welcome addition to the premium implant dentistry market.
---
To find out more about Dentsply Sirona's advanced DS Primetaper Implant System, visit dentsplysirona.com/en-gb/ds-primetaper.
You can also visit the online Dentsply Sirona Academy for a wide range of education resources, video tutorials, courses and CPD webinars at dentsplysirona.com/ukeducation.
Earn DS Points Plus loyalty rewards on all your implant solutions at dentsplysirona.com – all the solutions you need under one roof.
Reference
Norton M and Åström M (2020) The Influence of Implant Surface on Maintenance of Marginal Bone Levels for Three Premium Implant Brands: A Systemic Review and Meta-Analysis. Int J Oral Maxil Imp 35 (6): 1099-111