Why visiting a dental showroom can help you retain your patients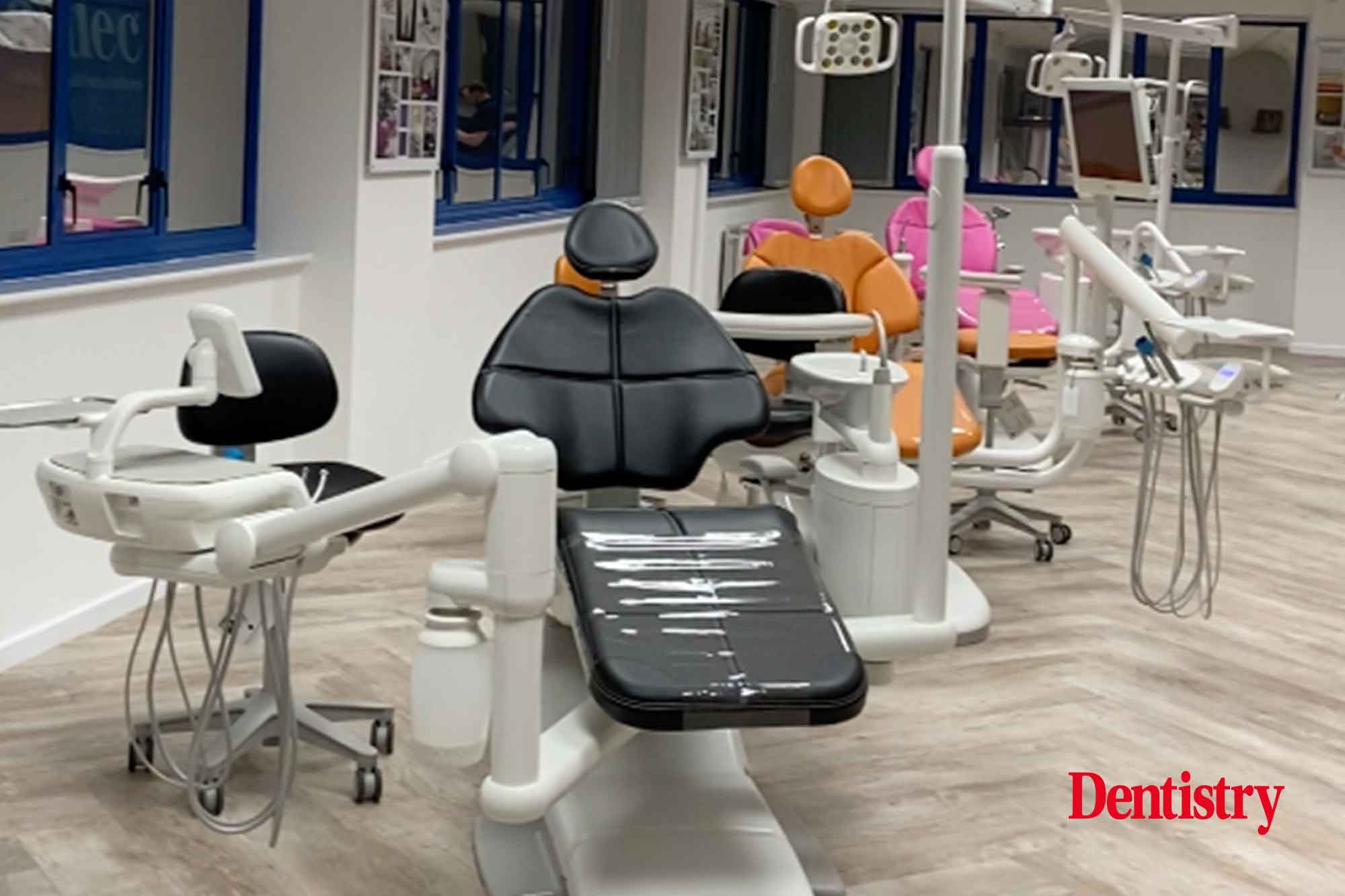 Sylvia Njoki explains how a dental showroom can help plan the perfect practice and help put your patients at ease.
Oral health care is easily one of the most necessary healthcare actions we have. But for many it is a great source of anxiety.
One study found that among prevalent phobias, dental phobia is one of the most common, surpassing both fear of heights and fear of spiders.
Visiting the dentist is a common fear. Some might not consider it as something that impacts everyday life. However, this fear is identified as a leading cause of missed appointments resulting in poor oral health, which can also mirror systemic diseases such as cardiovascular problems, kidney disease and even problems in pregnancy.
One survey reported a high prevalence of avoiding dental appointments amongst the UK population. Up to 42% of people haven't attended appointments for two years.
With over one-third of British people scared of the dental chair resulting in missed check-up appointments, perhaps dentists should ask themselves whether there is anything they can do to help make these patients feel more at ease.
But first, they need to understand what aspect of dental treatment their patients are most apprehensive about.
The role of dental phobia
When it comes to dental phobia, one report found that feeling a loss of control once in the dental chair is one of the contributors of dental anxiety. This comes in second place to traumatic dental experiences.
The abrupt movement of the chair, the tilting backward into unfamiliar, sometimes uncomfortable positions; it isn't difficult to see why some feel anxious about attending dental appointments.
Whilst dental treatment is mental and emotional turmoil for some patients, it can also cause stress and additional problems for the dental practitioner.
Problems can arise from poor patient cooperation. This can result in spending more time and resources per patient.
Of course, this can get frustrating for dentists. But when a dentist can see things from the point of view of their patients, they're able to see how treatment can look from the patients' perspective.
Understanding that a patient's dental treatment experience doesn't begin once they've sat in a dental chair, but rather the second they enter the building of the practice can help.
From the threshold of the door, through to the waiting room of the practice, the patient's experience is heavily influenced by what they see.
The psychology of colour
Without even realising, dentists can use the power of décor and colour in their favour. It can help put their patients at ease when they visit.
The power of colour is an underestimated way of doing this; past research shows colours have the power to evoke emotional, psychological, and cognitive reactions.
These studies have conveyed how people draw associations between colours and emotional states; for example, associating the colour red with excitement and green with relaxation.
It's important to carefully consider the colour you select for your upholstery. Ensure that it not only complements the overall colour scheme of your dental practice, but also makes sure it helps to create a more positive experience for patients.
The power of the showroom
One of the most effective ways dentists can help patients to not only attend their appointments but also help them feel more comfortable during their treatment is by putting themselves in their patient's shoes (or in this case, dental chairs).
Dentists can gain this insight by visiting a manufacturer or dealer's showroom. When visiting a showroom, dentists can see first-hand what the upholstery colours look like exactly. They can test-run equipment to see which features will meet the needs of their patients.
It's easy to see features that are ergonomically designed. They can accommodate the physical comfort of the patient, but also the psychological comfort. Features that help patients feel more at ease during their treatment, for example the patient's chair.
The A-dec 500's precision hydraulic motion allows for quiet, gentle stops during the positioning of patients. It's a feature for patients who, like those from the research, feel that loss of control once in a dental chair.
Newly refurbished showroom
You can now see the A-dec 500 chair for yourself in the newly refurbished A-dec Nuneaton showroom.
The showroom has been redesigned to display A-dec's products. As well as inspire dentists with visual mood boards and examples of upholstery, paint colours and flooring inspiration.
Remember, dental equipment is not just an investment into improving how dental practitioners work. It's also an investment in improving the experience of patients. This is a key factor in whether practices keep appointments, as well as the results of their oral care.
---
For more information on A-dec's updated showrooms, visit unitedkingdom.a-dec.com/showrooms.