A dental student's guide to…sepsis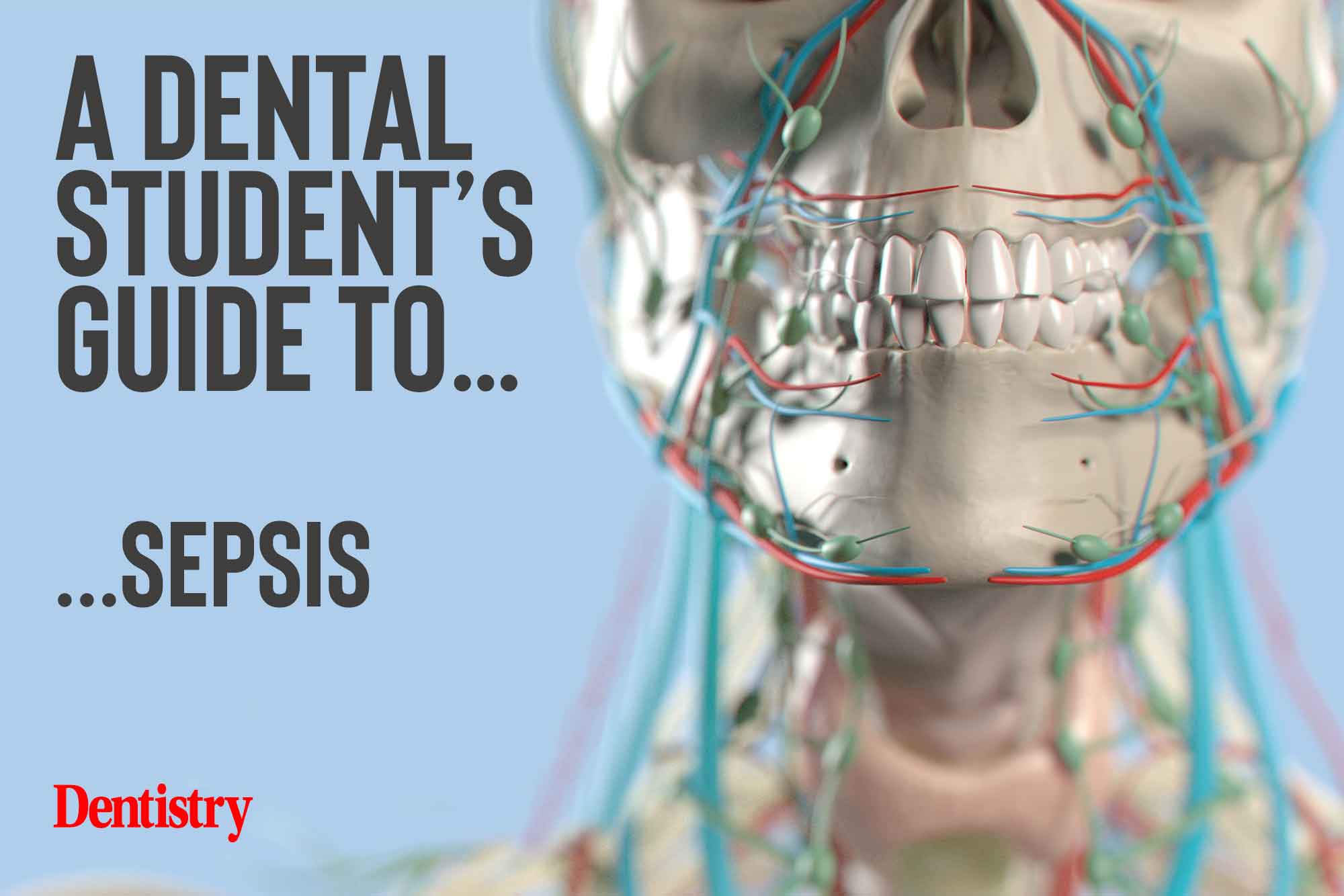 In this month's Dental Student's Guide, Hannah Hook looks at sepsis and how to react if you have a suspected case.
What is sepsis?
Sepsis is a life-threatening condition in which a dysregulated host immune response to infection leads to organ dysfunction and tissue damage (Dave et al, 2021).
Any type of infection can trigger it; however it most commonly occurs in response to bacterial infections of the urinary tract, gastrointestinal, respiratory systems and skin wounds.
If recognised and treated early, outcomes are good. However, if treatment is delayed patients may decline over a few hours leading to septic shock. This is a condition in which reduced tissue perfusion leads to multiple organ failure and subsequently death.
Whilst literature surrounding sepsis rarely cites the origin of the infection as odontogenic, it is still important for dentists to remain aware of sepsis along with its signs and symptoms.
Early recognition of the presentation of a septic patient is therefore key. It facilitates prompt and effective treatment and in turn improved prognosis (Jevon, Abdelrahman and Pigadas, 2020).
Risk factors
The groups that are most at risk of sepsis are those with compromised immune systems. Whether this is due to age, medications, or medical conditions. Sepsis is not limited to, but is more likely to affect people who fit the following categories:
Age – very young (<one year) or very old (>75 years)
Impaired immunity – including chemotherapy, impaired immune function, long-term steroids, immunosuppressants, diabetes
Gestational diabetes
Invasive procedures or surgery in the last six weeks
Breach in skin integrity
Misuse of intravenous drugs
Indwelling lines or catheters.
Signs and symptoms
Sepsis is often difficult to diagnose as it may present in a variety of ways. Generally, people with sepsis feel so unwell they feel like they are going to die. They may also present with one or more of the following symptoms:
Acting confused, slurred speech or not making sense
Blue, pale, or blotchy skin lips or tongue
Rash that does not fade when a glass if rolled over it – similar to meningitis
Difficulty breathing, breathlessness or breathing very fast.
Primary care setting
The National Institute for Clinical Excellence (NICE) recommends that patients with suspected sepsis in primary care are first assessed for risk factors, such as those listed above, then clinically assessed using a structured set of observations. These include:
Temperature: >36°C
Heart rate: ≥130 per minute
Respiratory rate: ≥25 per minute
Blood pressure: systolic blood pressure of ≤90mmHg
Level of consciousness: deterioration in level of consciousness
Oxygen saturation: requires oxygen to keep saturation above 92%
The Sepsis Trust has produced an informative tool (Figure 1) that assists dentists in deciding on the best course of action for their patients.
Where a dentist suspects sepsis and the results of the physiological observations suggest a severe risk of illness then call 999 immediately. State that the patient has 'red flag sepsis'.
This will prompt a blue light response and an ambulance will arrive as soon as possible. Whilst awaiting an ambulance, administer high flow oxygen to try and maintain the patient's oxygen saturation above 94%.
If sepsis is considered and discounted, then give appropriate safety netting advice to the patient or carer in case of later deterioration. Give the patient the mnemonic 'SEPSIS'. If a patient develops any of the following symptoms, they should seek medical advice immediately.
S: slurred speech or confusion
E: extreme shivering or muscle pain
P: passing no urine (in a day)
S: severe breathlessness
I: it feels like you're going to die
S: skin mottled or discoloured.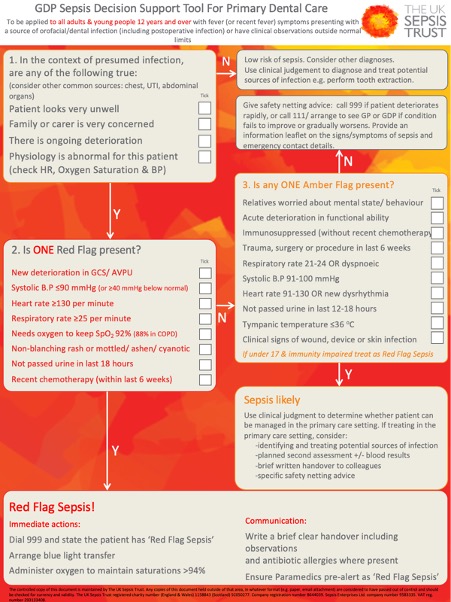 Figure 1: Sepsis decision support tool produced by The Sepsis Trust
Secondary care treatment
Once the patient is transferred to hospital the 'sepsis six' will be carried out within the first hour of arriving at the hospital. This consist of giving three things and taking three things.
Give
Oxygen: aim to keep oxygen saturations above 94%
Fluids: if the patient is hypotensive or lactate is >2mmol/L then administer 500ml of fluids stat
Antibiotics: give IV antibiotics according to the Trust protocols, taking into account any allergies.
Take
Blood cultures: a peripheral set of bloods. Also consider CSF, urine, sputum cultures
Lactate: check serial lactates, corroborate a high venous blood gas with an arterial sample
Urine output: may require placement of a urinary catheter.
Key points
Sepsis is a potentially life-threatening condition that requires urgent treatment
When assessing whether you think a patient has sepsis you should first consider their risk factors and then their signs and symptoms
Patients at an increased risk of developing sepsis are those at the extremes of age, immunocompromised or have undergone recent surgery
Patients may be initially assessed in a primary care setting and should sepsis be suspected, escalated to a secondary care setting
If sepsis is not suspected, patients should still be given safety netting advice
In a secondary care setting patients will receive the sepsis six within the first hour of arrival at the hospital.
---
Catch up with previous Student's guides:
Follow Dentistry.co.uk on Instagram to keep up with all the latest dental news and trends.
References
Dave M, Barry S, Coulthard P, Daniels R, Greenwood M, Seoudi N, Walton G and Patel N (2021) An evaluation of sepsis in dentistry. Br Dent J 230: 351-7
Jevon P, Abdelrahman A and Pigadas N (2020) Management of odontogenic infections and sepsis: an update. Br Dent J 229: 363-70