The dental lab expert – a summary of 2021 from the technician's perspective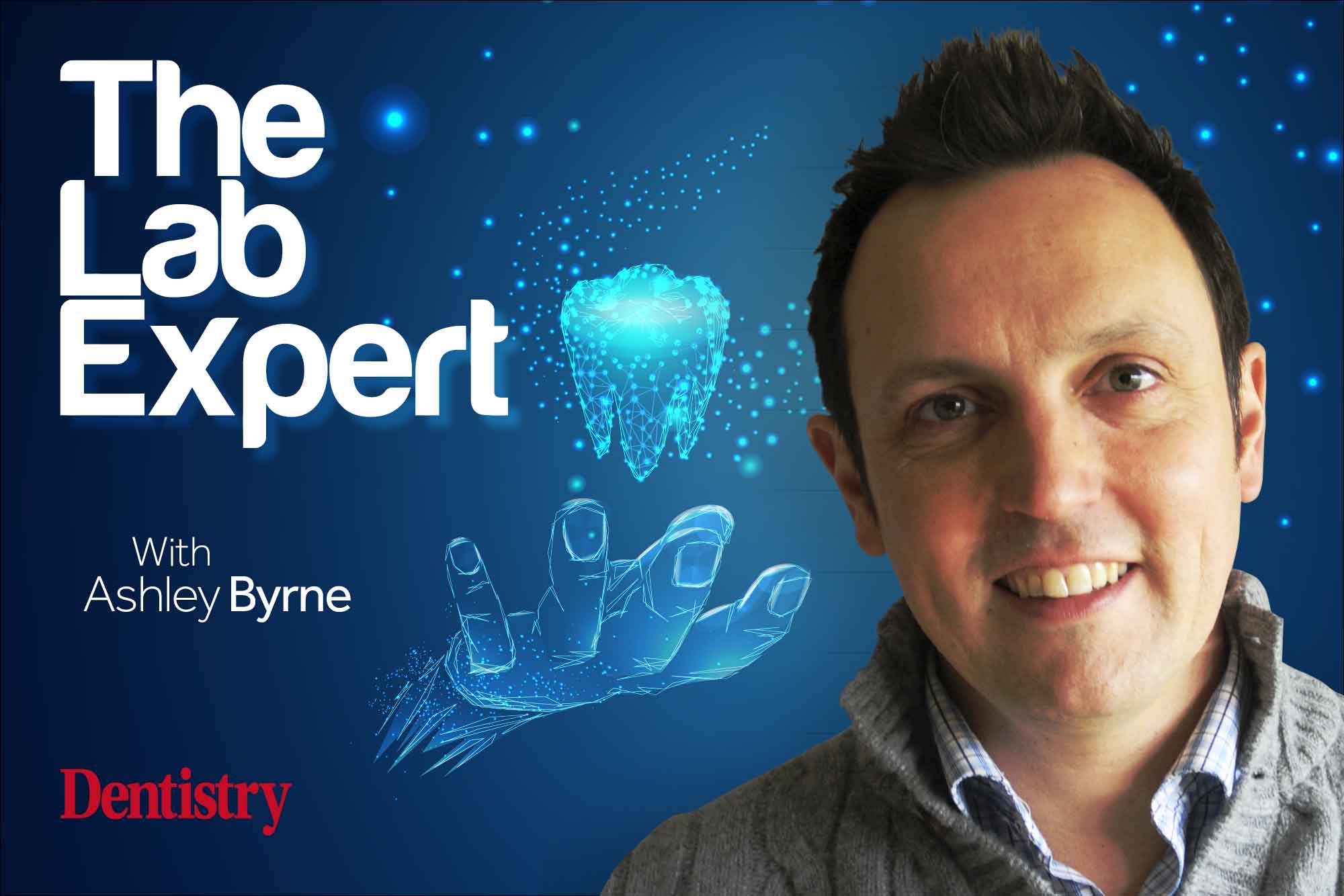 Ashley Byrne reflects on the last 12 months and, despite a difficult 2021, gets excited about what 2022 might hold.
This year wasn't the most innovative year for dental technology in my opinion. Post COVID, companies adapting to the new normal and more lockdowns has not really been the best platform for ground-breaking new technology.
We have seen improvements in zirconia, 3D printer materials, but nothing that would significantly change a lab.
Internal innovation
This year for me was challenging.
We saw enormous growth and increase of sales. But that was offset by the distinct and somewhat frightening lack of dental technicians.
Whilst we have recruited seven new team members, we still currently have over six vacancies. And barely a CV has come through the door in the last few months.
As an industry that is continuing to grow, it really is unclear where the workforce will come from to fulfil that growth.
What 2021 did for our company though was allow a lot of internal innovation. The team were given free rein to improve quality and processes with the hope that it would increase efficiency and they didn't disappoint.
Using digitisation and predominately 3D printing, the team managed to increase sales and customer satisfaction rates without increasing work hours or pressures.
Back to normality?
Next year is still a bit of an unknown for us all. With new COVID variants appearing, we are far from being back to normality. And I really hope we don't see more lockdowns.
Even so, I think dentistry will continue to thrive and grow next year. As large companies and corporates head back to work, I hope innovation at a global level will see a resurgence.
The lack of dental technicians isn't going to improve. But with the right use of automation, innovation, and AI, I think 2022 has the potential to be an incredible year for everyone.
We desperately need more people. The colleges and universities are starting to realise this.
It's great to see investment in digital workflow appearing in courses. And the latest degree level students that I have employed have blown me away with their skills and positive attitudes.
For my company we intend to ramp up 3D design and manufacture with a core focus on eliminating the mundane, boring, messy, and sometimes even toxic aspects of dental technology.
By removing these areas through automation, it allows my team to focus on what they enjoy, which is the finishing, artistry and making beautiful teeth and medical devices.
We achieved a lot in 2021. But next year will be a whole new world for the team as we push away from slow and outdated practices.
An incredible year for dentistry
I also think 2022 is the year that dental technology really starts to get the recognition it deserves. I'm not a 'poor me' type of person. More a 'if you are not happy with your business, change it' kind of business owner.
The general public just doesn't know what we do, how we do it or why we do it – but that is changing. Patients' demands are increasing and that is making it harder for the clinicians we work with.
Demand for British, high quality dental lab work is on the rise more than many other British manufacturing sectors. There is paper evidence of that as well. We are seeing a large rise in the DSO and corporate buy out of dental laboratories as demand for them grows.
I think 2022 will see a big rise in labs being acquired by large corporates and groups. Whether that is a good thing (or not) we wait to see.
For me, Byrnes is remaining independent. I feel that's better for the team, myself, and my clients, as well as innovation and driving the industry forwards.
Next year will be an incredible year for dentistry and even more so for dental technology. It's going to be hard work, but I think it's going to be a lot of fun along the way.
We have some cool stuff in the pipeline. I'll share more of that through this Dentistry article series in 2022.
Have a wonderful break everyone and see you on the other side, in what I genuinely believe will be a pretty cool year ahead.
---
Catch up with previous The Lab Expert columns:
Follow Dentistry.co.uk on Instagram to keep up with all the latest dental news and trends.