Launching a successful squat practice…and the lessons learnt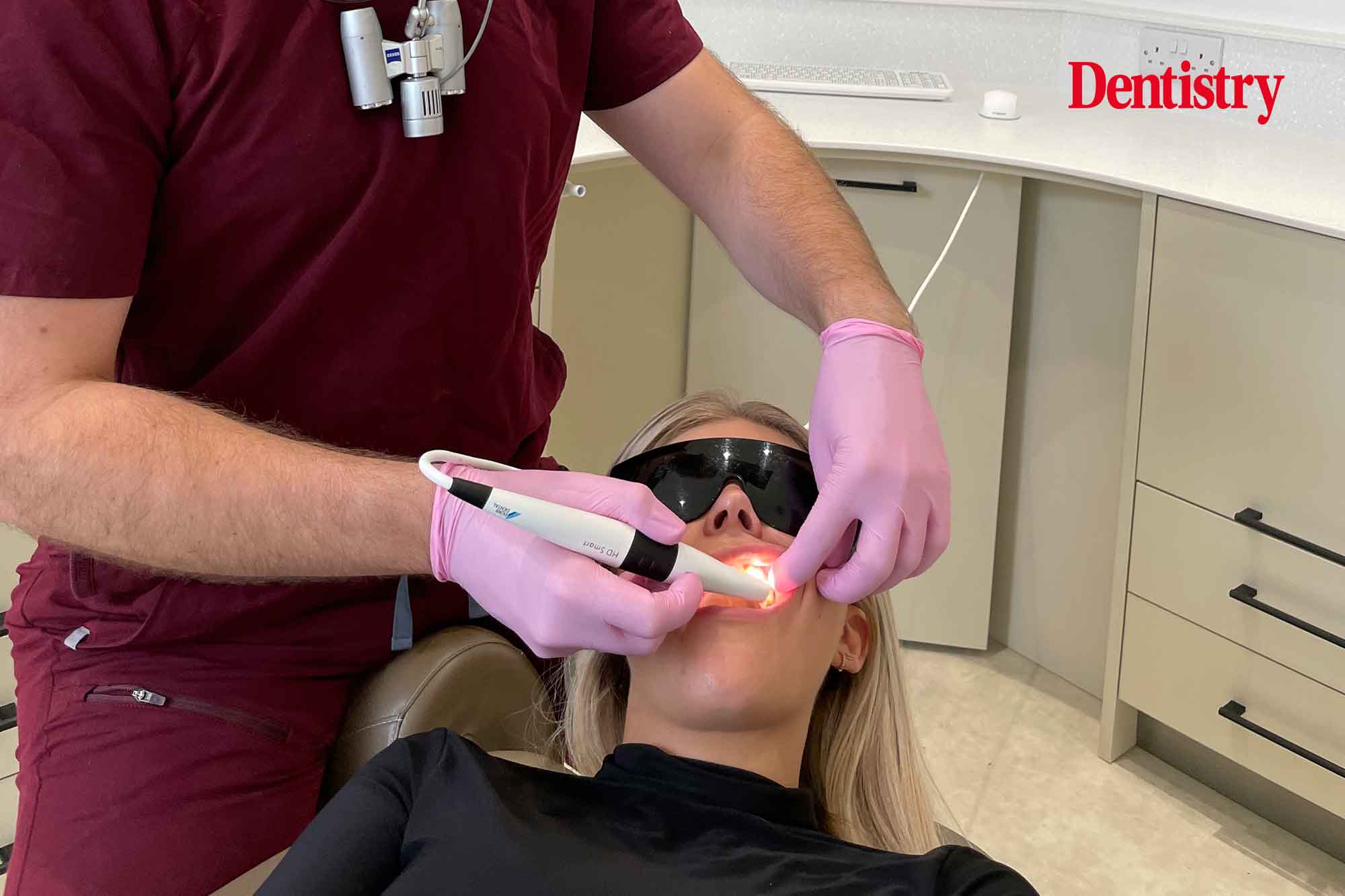 We hear from George Cheetham about successfully launching Fulham Road Dental (FRD) and the lessons he picked up along the way.
George Cheetham is not one to rest on his laurels. Successful owner of the established Ridgway Dental in Wimbledon, he opened Fulham Road Dental (or FRD as it is in its signage) in May 2021.
Launching this boutique clinic from a squat practice amid a pandemic seemingly did not faze him, or his long-term patient and now business partner, Mark Brown.
A three-times winner of the Best Young Dentist of the Year (2018, 2019 and 2020) with one practice expansion under his belt that is now a specialist powerhouse, George retains his youthful exuberance for the profession.
Couple this enthusiasm with an entrepreneurial flair and a resilience second to none, he is ideally suited to the business of dentistry.
In fact, so determined was he to push forward with his plans during COVID-19 that George (with former private equity executive Mark by his side) nimbly navigated the way through the myriad of lockdowns and restrictions to land the perfect location. And subsequently launch FRD.
George recalls: 'Initially, we didn't have the visibility on the profitability of practices. This was making it incredibly challenging to get a valuation.
'Given the uncertainties, this made transacting very difficult. We also had specific criteria for the type of practice we wanted to build. As well as the technology we needed and the team we wanted to hire.
'We thought it would be incredibly difficult "retrofitting" this on an existing practice. So a squat it was.'
Valuable partnerships
But the process was not without its learning curves.
'You can very quickly underestimate the time required to plan and execute the build process,' George continues.
'As we all know, when a dentist isn't seeing a patient, they aren't earning revenue. So you really need to factor this into your financial projections and capital investment requirements.
'The other complication is that making decisions after normal working hours is suboptimal. Most people aren't around and this can create a real bottleneck.'
Reluctant to sacrifice patient-facing time, he left the bulk of the footwork to Mark. He brought a different element of business insight to the dental partnership. As a former partner at American global investment company, KKR, he had spent 18 years working within the financial services industry.
With Mark's focus firmly on the day-to-day build, and George on his clinical role, the decision-making process was quicker. This in turn reduced refurbishment time.
The duo brought in experienced builders, East Way Builders, and designers, Studio Francis. They were able to advise and guide them through the process, project-managing the refurbishment.
'We had really good communication with the teams,' said George. 'This helped. There are so many areas that get forgotten that having someone on your side is extremely valuable.'
Within the first two months of trading, FRD had registered more than 220 patients and seen in excess of 250 appointments.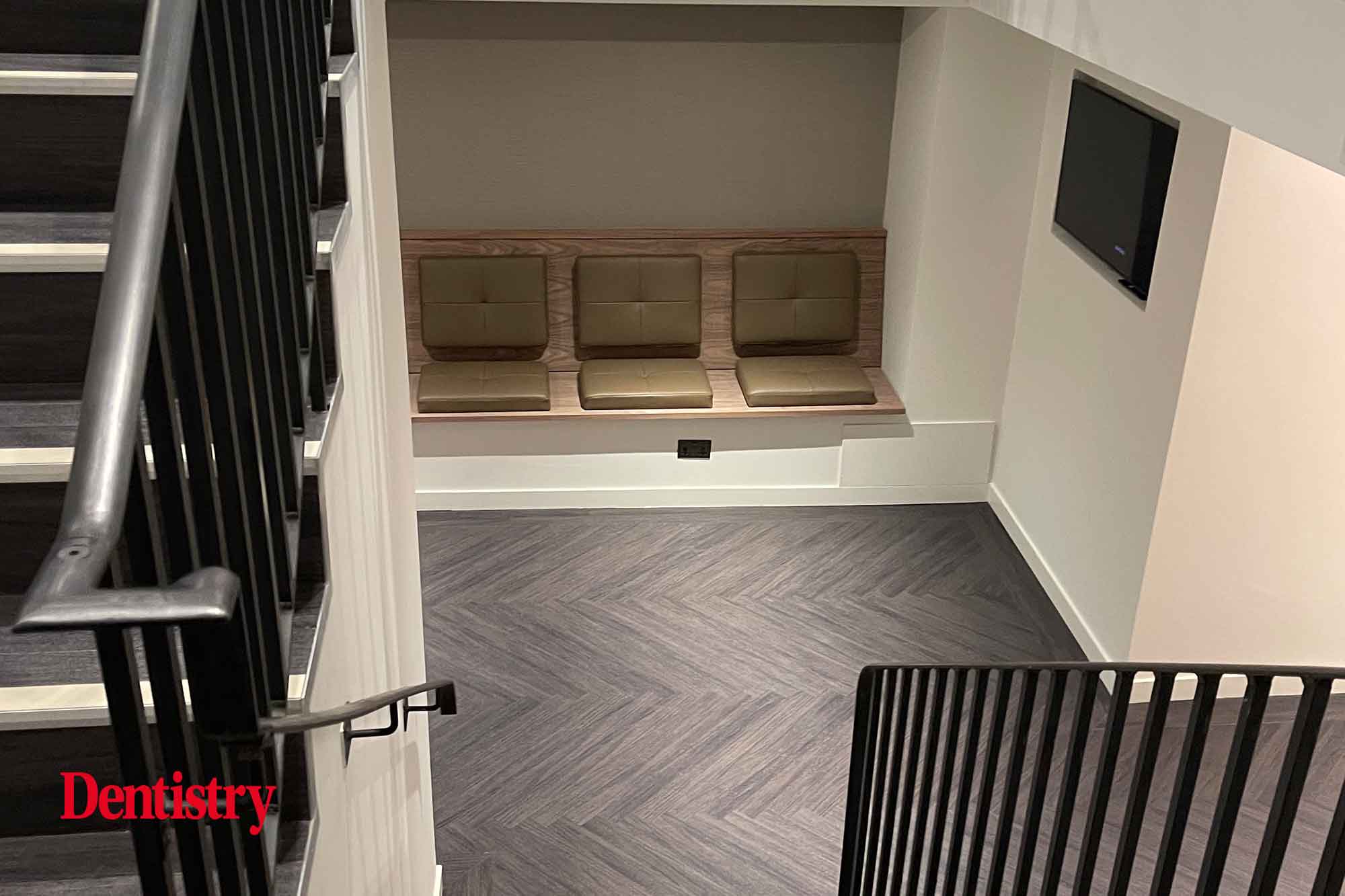 How is FRD doing dentistry differently?
When it comes to ethos, their objective from the start was to gift patients a 'positively memorable experience that they would share with others'.
George says: 'Every decision we make takes the patient journey into account. If it isn't improving the patient journey, then we need to question why we are doing it.
'We have assembled a team of specialists who are leaders in their respective fields and, generally, give back to the dental industry through lectures, training, and institute representation.
'We have also built a dentist portal that we believe is the first of its kind. Most referral practices use a very basic enquiry form for dentists to refer patients. So referring dentists miss out on those real-time updates on their patients' treatments.
'Our dentist portal allows referring dentists to upload X-rays and notes to allow the specialist to assess the case. Sometimes without the need for an initial consultation.
'What this means is the patient can sometimes go directly to treatment. We also use the system to update the referring dentist every step of the way. This gives them the real-time information they need.'
Within the practice itself, they have created a warm, welcoming setting. The aim is to change people's perception on visiting the dentist.
George says: 'We have invested heavily in high quality dental equipment and technology to contribute to this patient experience.
'This includes a surround sound system, TVs in our surgeries and comfortable dental chairs to make their visit a pleasant one.
'We have an intraoral scanner, a CBCT scanner, a microscope for our endodontic specialist and Dürr Vistascans for intraoral radiographs. We also have the Dürr intraoral camera, which is ideal for patient communication.
'I love the simplicity of their technology, which doesn't compromise on quality. The intraoral camera provides both me and the patient with a revealing window into the realm of dental disease, conferring greater transparency and clearer communication'.
Small lessons
So, how important is it to remain flexible, as well as mindful of those inevitable 'hidden extras'? For George and Mark, they have learnt invaluable lessons from their first squat practice.
'We significantly underestimated the cost of the project, which in itself was a major lesson for us,' George continues.
'But we were both committed and have complete conviction in our ability to make a success of this.
'There are, of course, things we would do differently next time. That is the nature of building your first squat practice.
'But unless we had gone through this process, we would never have the opportunity to learn. All these small lessons will allow us to build the next one quicker and with less capital investment.'
But build costs and equipment and technology investment aside, from the start, investment in the right people was key. They were hugely focused on building a team with a great culture.
George says: 'There is simply no way you can hope to start a squat practice and be successful without the right team. Alongside investing in the patient experience, building a team with the right culture has been one of our main objectives.
'You have to bear in mind that you are asking highly-qualified dentists to give up time at another practice (where they are probably busy) to come to work at FRD and take "appointment risk", as we had no patients on day one.
'There, therefore, needs to be a very compelling reason to join our journey.'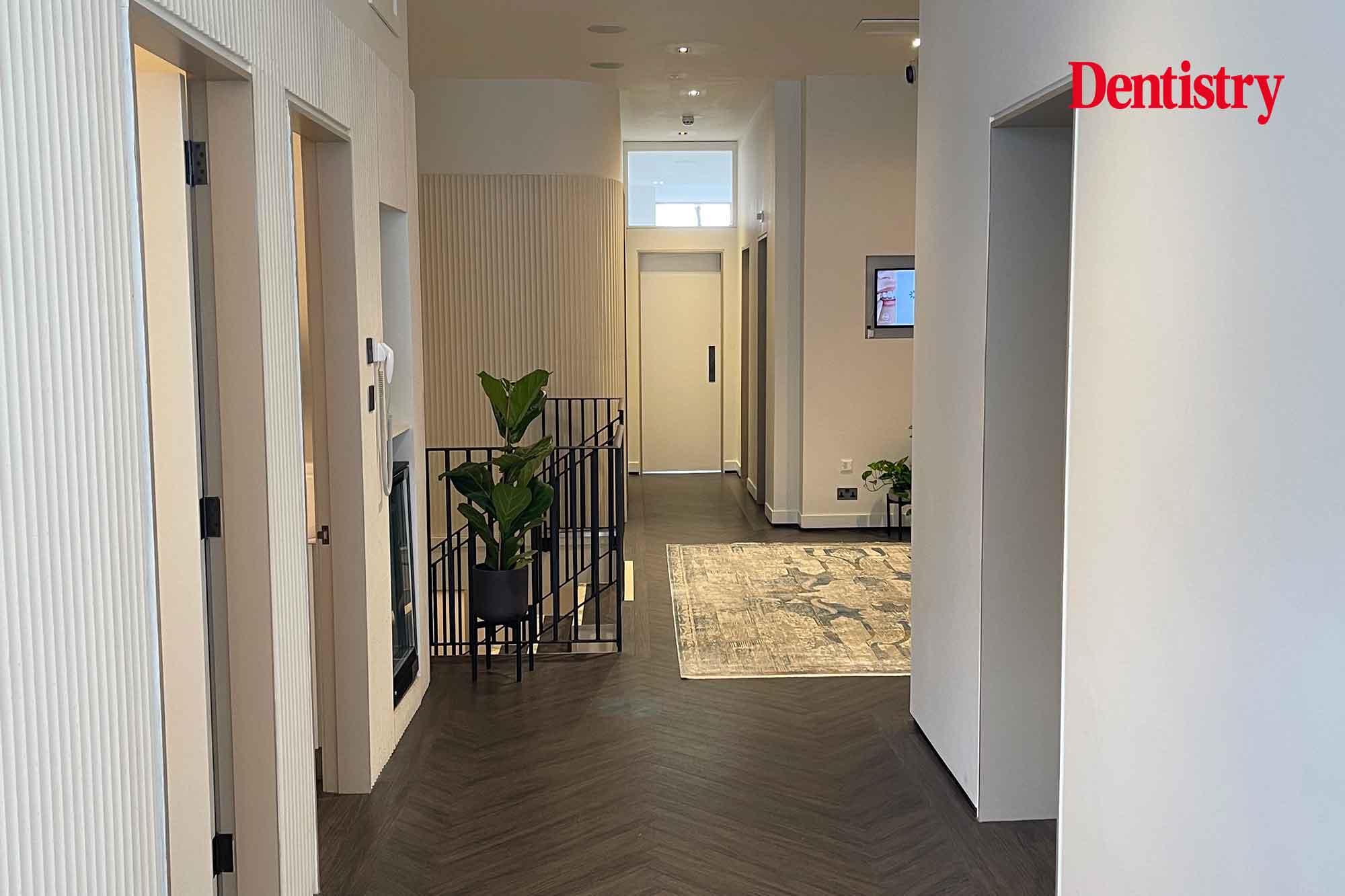 Never underestimate the cost of…

The actual build costs (eg construction of the property). There are just many aspects you fail to fully appreciate when you do this first. This is often due to the simple fact of not having done this before. We would definitely adapt the process next time to reduce costs. Such as using lower-spec finishes in areas that are not patient-facing
The cost of building a patient-friendly website and all the associated costs that go into getting your website to rank high in searches is significantly more expensive than we thought. It's a continual investment that only pays off in the medium term. Ranking on search pages for terms, such as dentist near me, takes time and a lot of work in the background from the marketing team. From our perspective, it is critical. It hopefully allows us to ramp up the practice with new patients quicker than would usually be the case through word of mouth only
Medical supplies for the individual surgeries. Clearly, this is really important. When you are a specialist practice wanting to provide a high level of dental care, then making sure your surgeries are stocked with the right quality and quantity of medical supplies is critical.
---
For more information visit www.fulhamroaddental.com.
Instagram: fulhamroaddental and georgethedentist.