Do you want to learn about digital practice-lab connectivity?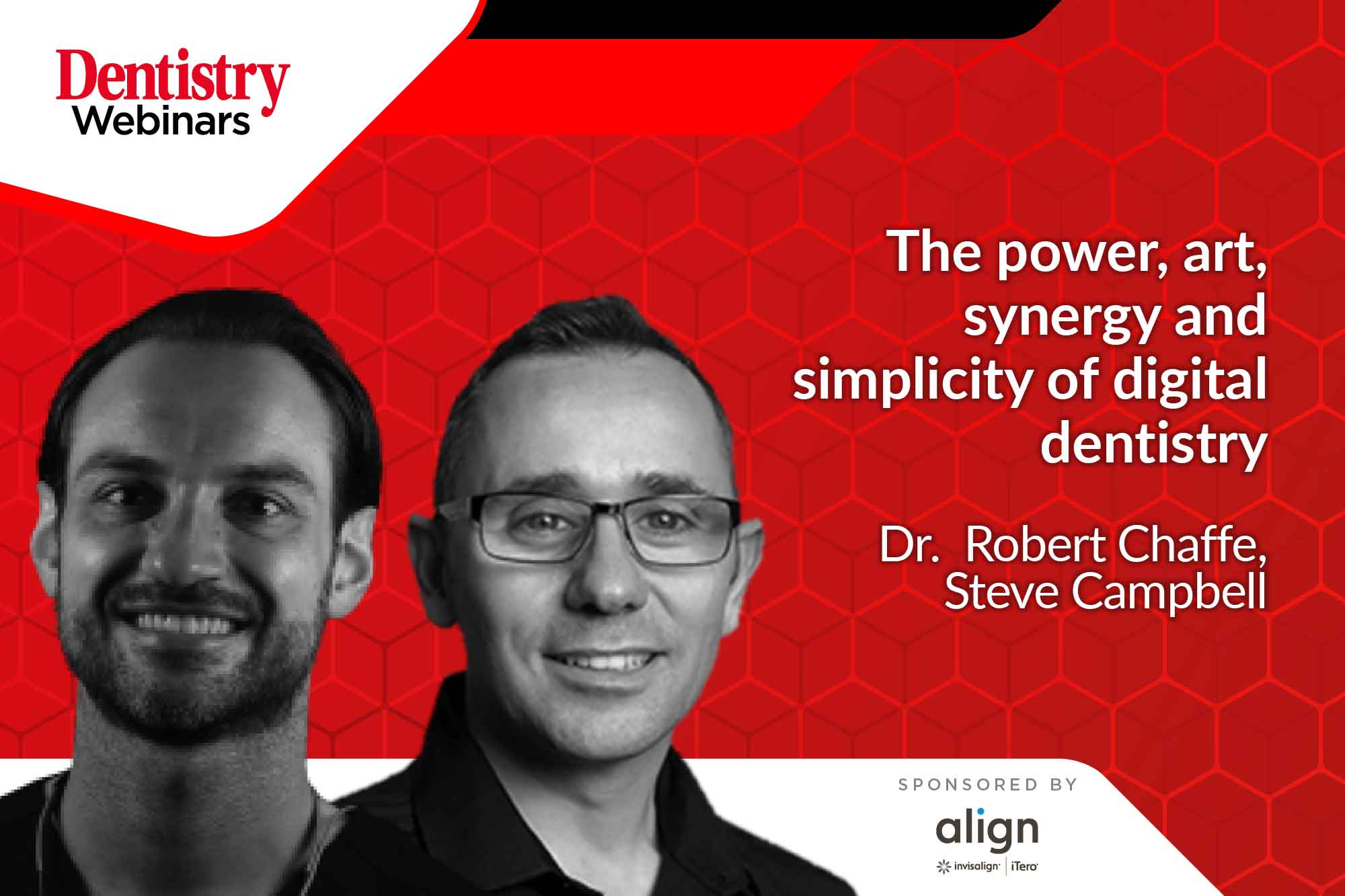 If you want to learn more about digital practice-lab connectivity, join Robert Chaffe and Steve Campbell for a free webinar tomorrow at 19:00 (Thursday 7 October).
Have you ever wondered how digital workflow leads to improved case uptake? Or how to manage cases via cloud-based platforms?
Join Align Education and guest speakers, Aesthetic Dentistry Awards 2021 finalist, Dr Rob Chaffe and president of the UK Laboratories Association, Steven Campbell, for our free to register webinars.
Both dental professionals will open up about their experiences of successful practice-lab connectivity using powerful real-time communication tools. This includes the Itero intraoral scanner and Exocad software.
Regardless of your current digital experience, you are invited to discover how effectively digital technology can deliver results for restorative and implant treatment.
Topics on the agenda
Teamwork – the management of cases via cloud-based platforms. Allow for greater flexibility with communications and consultations
Drive restorative/orthodontic efficiency. Discuss how digital workflow leads to improved case uptake and outcome predictability
How to achieve seamless integration of the Itero intraoral scanner and Exocad software
Discover how to harness Exocad's webview and dentalshare functionality
Learn how to make gains from simple processes when transitioning to a dental workflow, regardless of location.
At the end of the session, our speakers will also answer your questions.
This webinar is powered by the Itero intraoral scanner and Exocad. It is brought to you by Align Technology and Metrodent Digital.
Robert is a passionate, caring and progressive dentist practising at the cutting edge of dentistry. Above all he loves to help people and give them the best results possible.
Robert graduated from Newcastle University in 2009 and has extensive experience working in private practice.
He has participated in substantial post-graduate study. Including his fellowship with the Royal College of Surgeons of England, a sedation certificate from the Eastman Dental Institute in London. As well as working towards his implant diploma with the Royal College of Surgeons of England.
Robert loves digital dentistry, using minimally invasive techniques for the highest quality implants, Invisalign, composite bonding and restorative dentistry in a comfortable relaxed style.
He has a beautiful family, and brings a caring fun approach to his work.
Steve Campbell
Steve is a GDC-registered dental technician with 0ver 28 years dental laboratory experience. He has a passion for the life-changing service the dental team provide to our patients.
Steve and his team at Nexus provide solutions for all aspects of restorative dentistry. Especially implants utilising the latest digital and CAD/CAM workflows to optimise quality and maximise the efficient use of precious lab resources.
Over time his passion for dental technology has evolved. It has intertwined with his love of cutting-edge technology to the point where he found it possible to open and run a fully digital dental laboratory.
Since then, the opportunities and challenges keep him very busy.
When not in the lab he is usually at a dental event either learning from peers or representing one of the many dental organisations he is fortunate enough to have been invited to work with. These include his current roles as president of the Dental Laboratories Association. And executive committee member for the British Association of Aesthetic Dentistry.
---
To register for this webinar, simply visit www.dentistry.co.uk/webinar.
Catch previous webinars: