NHS to private conversions gather momentum as the government gets stuck between a rock and a hard place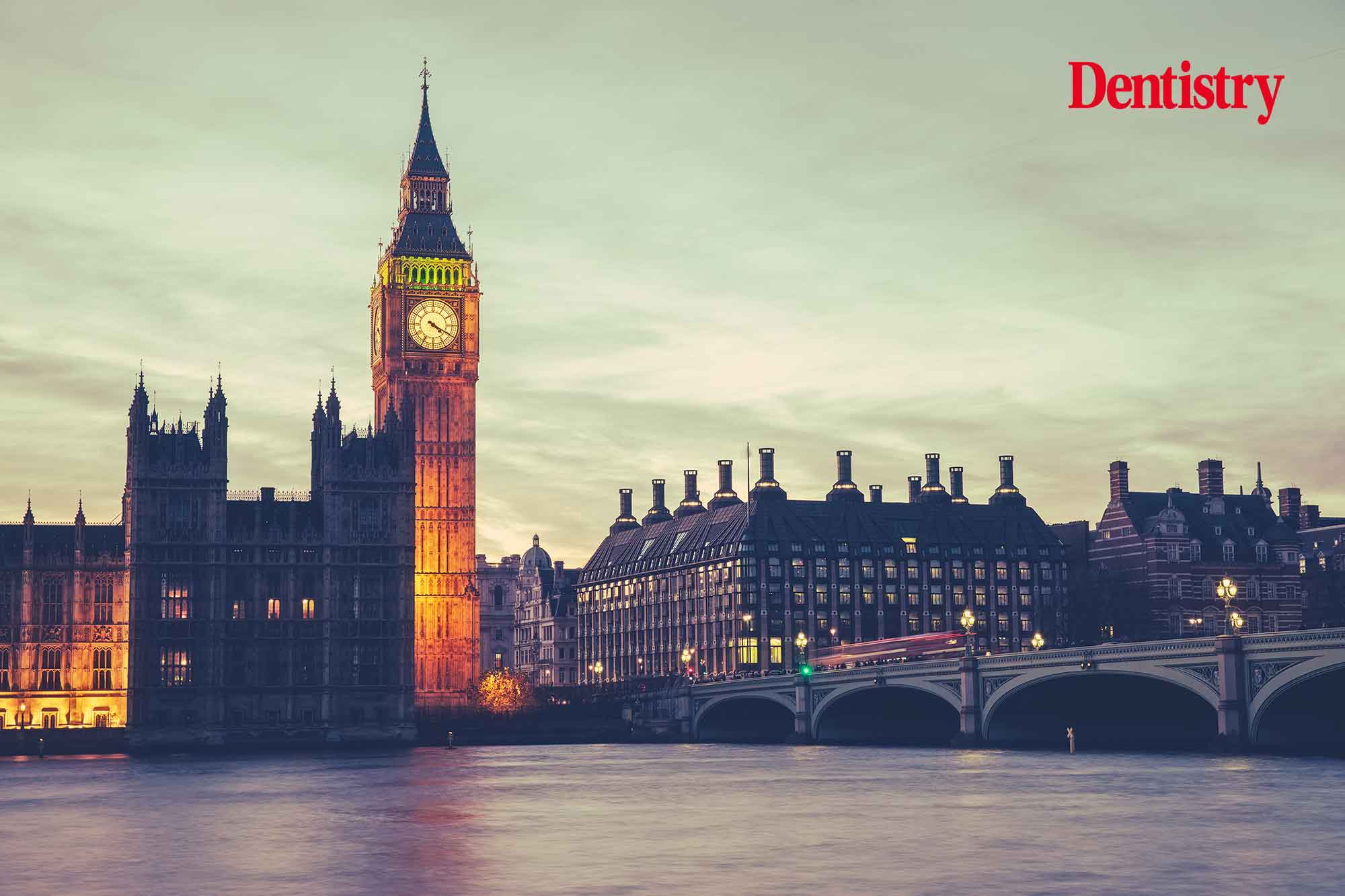 Practice Plan's sales and marketing director, Nigel Jones, looks at the gathering momentum in NHS to private conversions and the NHS' conundrum over standard operating procedures and increased targets.
The next few weeks are going to be some of the most important the NHS has seen for decades. There's a decision expected on UDA activity targets and the introduction of safety measures for aerosol generating procedures, which many dentists feel aren't entirely necessary.
For a year now, dentists have been working in difficult conditions. They're under various restrictions including fallow time, whilst having to meet strict targets.
Certain practices have been able to hit those levels. But, as we heard recently from the BDA's Eddie Crouch, there is a serious concern that a lot of practices won't reach their targets.
So, the conundrum for the NHS is: what next for UDA targets?
Serious pressure is mounting on the NHS around targets and SOPs. And we are now closing in on a decision. At the same time, we're seeing more and more practices already choosing to move from NHS to private.
Between a rock and a hard place
The 60% targets have been in place for a few months now. Since their introduction there has been a bit of a mix of feelings among those in the industry.
Some practices have been able to adapt, through introducing measures such as ventilation, to ensure they reach the targets. But many others are going to fall short.
My feeling is that pressure is growing on NHS England to improve access for patients. So there is a desire to get the activity levels back as close to 100% as they can. As soon as they can.
However, at the moment, it is really difficult to see how they're going to do that.
With many practices already struggling with current targets, the NHS is going to have to look at the standard operating procedures and review them.
At the moment, fallow time, which is making it harder to achieve UDA targets, is the main sticking point. It is creating a pressure that is driving dentists away from the NHS.
We have seen recent changes where fallow time for aerosol generating procedures isn't needed for successive appointments involving family members. However, if the NHS ignores the noise amongst dentists and doesn't make changes to SOPs, but at the same time decides to increase UDA targets, my feeling is that there is going to be a big backlash in October.
I can't see the NHS doing that because of the response it would receive. So I do believe that if we see targets go up when the next changes come into force, we will see fallow time reduced or potentially even dropped.
However, what has happened over the last year is that practices have got used to 45% and 60% targets. As well as working at a slower pace that is more akin to private dentistry. So, even if the fallow time barrier to patient throughput is removed, the willingness of dentists to return to the way they worked previously has to be in question.
They no longer feel trapped with just one option, the NHS. And, after working at a slower pace for so long, they are getting anxious about going back to the treadmill of the 'usual' NHS after October.
So, the NHS is facing a huge challenge to make sure they strike a balance with their latest announcement. They need to produce something that is attractive for dentists and addresses the backlog of appointments and treatments. Something that we can all acknowledge is difficult and puts them between a rock and a hard place.
Private momentum is growing
Ever since the 60% targets came in, here at Practice Plan we have seen an increase in dentists looking to move away from the NHS to private practice. Momentum continues to gather amongst practices deciding that they have had enough of the NHS. And that now is the time for them to make that move.
At the moment, what we are noticing is that a lot more dentists are making the initial contact with us to talk about converting. What they are wanting to do is get their ducks in a row. While at the same time, surveying the landscape and waiting to see what the next moves are with the NHS.
By doing this, they have put themselves in a position where, if they are unhappy with what is put forward, then they could press ahead with their move to become a private practice.
The number of dentists getting into that position is continuing to grow. Their trust in the NHS is becoming more and more fragile as time goes by.
If there is a controversial decision in October on the targets, then that trust could finally break for many.
October expectations
There is a real judgement for the NHS when it comes to the upcoming changes. And there isn't really a scenario where the targets can go up without significant changes to fallow time and the SOPs dentists are working under.
There is a widespread view within the industry that fallow time is an unnecessary measure. It is a big possibility that the government will get to a position where they will just decide to get rid of it altogether. I believe there is a political incentive for them to do that. It gives MPs a demonstration of action to address the access issues that their constituents are flagging.
Personally, I wouldn't be surprised if targets remained at 60%. But equally, I can see scenarios where they either go up slightly or go all the way to 100%.
However, whatever the NHS comes up with when they make the next change, there will still be a lot of disgruntled dentists who will still have had enough of working under the NHS.
Whichever way the government goes, we are still anticipating the trend in NHS to private conversions to continue. Many practices are struggling to hit the 60% target. And a move back towards 100% targets will only add to the pressure those practices are experiencing.
---
To set up an initial conversation with a member of the Practice Plan team, you can call 01691 684165  or go to www.practiceplan.co.uk/nhs.