What does the latest landmark deal mean for the dental practice market?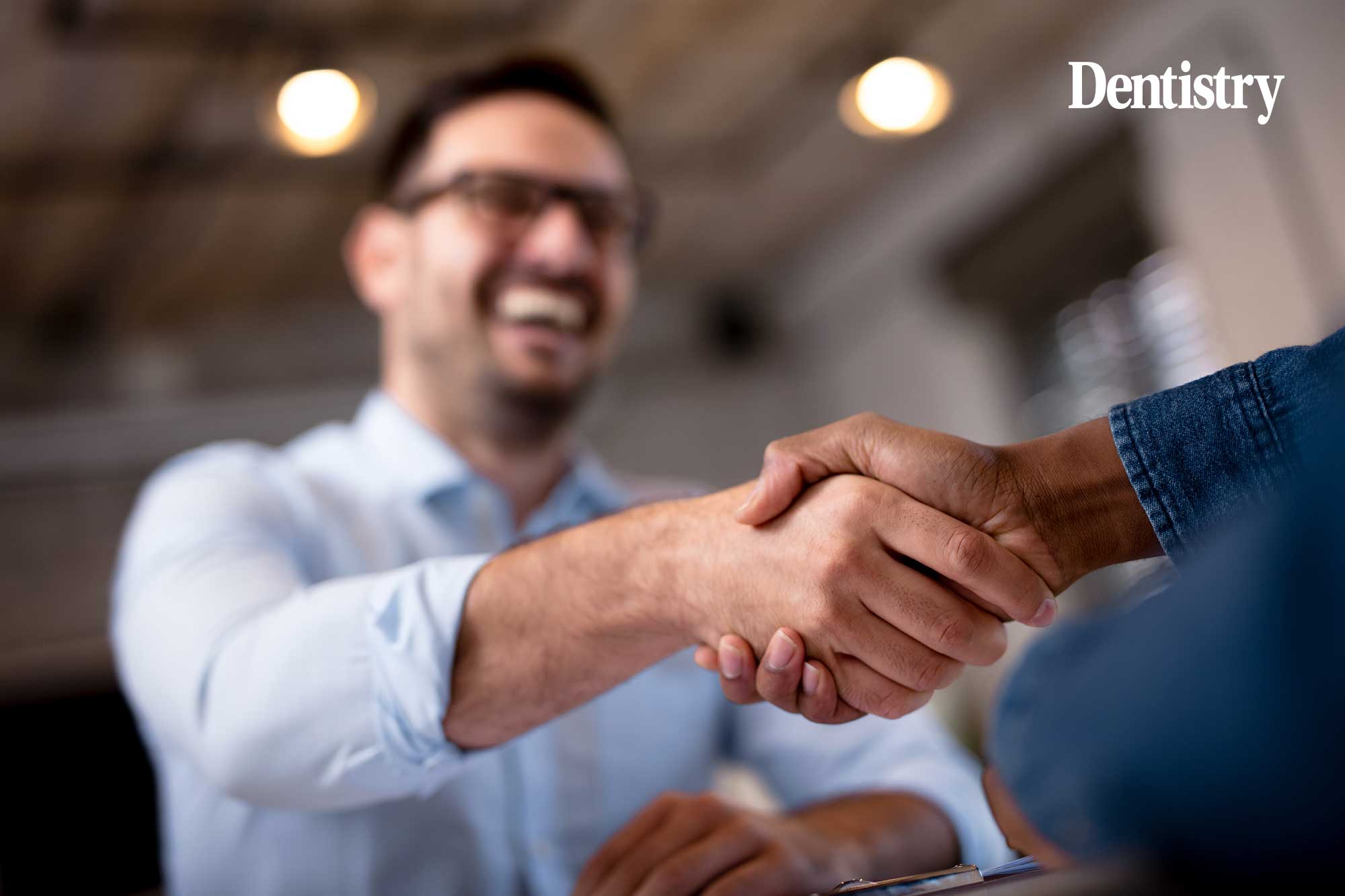 We speak to Paul Graham about the recent landmark deal between Real Good Dental and Trispan that Christie and Co advised on.
Can you introduce yourself and just explain who you are?
My name is Paul Graham, I'm head of dental at Christie and Co.
We look after the transactional market within the dental sector. Typically acting for independent clients who are looking to sell. That might include single assets into larger full reviews as well.
The deal size, if it was in terms of aggregate size of the group now with 46 sites, it sits within the top 10 operators within the UK.
Most in those top 10 already have private equity investment. So, to see an independent of that size and scale aiming for private equity investment to grow – it's significant.
It's been a landmark deal. So it's great to see.
Was it a difficult deal to go through?
Well, I think the intensity of it is emphasised given the enormity of the portfolio.
There tends to be a lot more advisers, intermediaries involved in a transaction of that size. So I suppose you take the foundations of a single asset deal, you apply the same methodology to a degree.
But yes, emotions and deal time effectively is heightened, given the size of it.
Who is Trispan and why has it decided to enter the Scottish dental market?
I think the Scottish dental market is just a result of this opportunity being available. They were very keen to look at the wider UK market.
Trispan is a leading mid-market private equity investment firm. They have offices in London and New York. They specialise in multi-site roll out and across healthcare services.
In terms of their healthcare fund, they have expertise across an investment in aesthetics, royalty businesses and also a US-based dental company as well. So, this is the first UK-based dental acquisition.
I think they're very pleased with the platform that they are now going to grow from.
Obviously the last 18 months we've all been dealing with the COVID pandemic. Did that influence the process at all?
I think it did but, in a positive way.
Pre COVID, so from January 2020, we brought the opportunity to the market. There was an incredible level of interest at that time. That was probably a follow on from 2019, a very strong year within the dental transactional market.
The pandemic hit, but just prior to that point we had dates for best and final offers on this portfolio. We took the tough decision at that time to pull the plug on that. Ultimately it was the right call. I think those investors that were keen at that time were grateful for that pause in the marketplace.
Through the period practices were closed and the profession effectively suppressed and shutdown to a degree. But it has rebounded very quickly.
The operating procedures allowed practices to remain open through second lockdowns, for example. That has really underpinned the strength of the profession, the strength of that market.
So, I think that we helped our position. From an investor's perspective, it probably helped them recognise that even in difficult markets, this is in a needs-based industry. Something that is very robust in the marketplace.
Why did you put it on pause during COVID? Was it just to have a bit of breathing room to see how the market reacted?
Yeah, I think it was. It was really recognising at that time that there were a lot of distractions about.
With an opportunity like this, you generally get one crack of the whip at it. So, there was that defining moment that we made that judgement call. It was it was the right thing to do.
Was there a lot of interest in the Real Good Dental Group?
The investment funds across the UK and Europe were interested. There was interest from established trade buyers as we know them today.
I think for the owners of Real Good, they were looking for investment to help them grow and establish the group even further.
This wasn't about a retiring dentist who was ready to sail off into the sunset. This is someone who has a stake going forward in the business. Along with support of private equity and Trispan in this regard, to enhance their offering across the existing portfolio. But then also establish themselves and contend with other corporates in the marketplace. Something I'm sure they will do very successfully.
This is a big deal, not just within Scotland, but the wider the UK as well. What does that say about the dental practice market now?
That's one area that we recognise, even on single asset transactions just now.
The opportunity to see very good practices come to the market now and how they've managed to adapt and cope with the hurdles within the profession and the pandemic that overlap those hurdles, and then emerge probably stronger – I think that is a great treat to have. Investors like that as well. There's an opportunity there to take a very good business and make it even better.
I think the pandemic is helping operators just become a bit more mindful about their own businesses in that regard.
The profession was strong before. Arguably it's even stronger as a result of the pandemic.
Are there specific areas that you think are stronger, for example in NHS, private dentistry?
Yep, there's a couple of trends emerging. First initially coming into the pandemic, then NHS markets were the market to be in. They were heavily supported with less KPIs, less UDA targets in England, for example.
So that was a very safe place to be.
Private practises are doing very well because of NHS access issues. But those private practices aren't typically offering NHS-based treatments. These are high-end cosmetic private dentistry treatments that they are carrying out and that bubble isn't bursting. I don't think it's going to happen anytime soon. It seems a real consistent trend within the marketplace.
I think there's a safe haven amongst NHS dentists. When we look at the private sector just now, then I think we take Real Good as an example. They diversify across their portfolio, and I think that is a very healthy place to be when you have a mixed income group.
What are your predictions for the future of the dental practice market over the next 12 months?
Transactionally trends are emerging.
Just now, I am 100% confident to suggest that we're going to see that market bound on forward. The appetite from investors, independent buyers just now, who are typically dominating the market to the tune of about 80% of transactions, they are going to continue to be at the forefront of the profession. Many either securing their first practice or indeed empire building.
Within the profession, we will perhaps see a little bit of changed and mix in what was historically NHS practices, perhaps converting to fully private. More so in England just now with contract reform on the horizon again.
Those practice owners with smaller NHS contracts who have perhaps lingered between private and NHS, might take that leap of faith now and feel more confident than ever before to go fully private. We will see a bit more of that happening within the profession.
Is there anything that you just wanted to add?
As a company, we are keen to speak to operators who are either concerned about the market and looking at their next five-year plan.
The opportunity to speak to those operators now, it's never too soon to do that. We'd always welcome that conversation.
---
Follow Dentistry.co.uk on Instagram to keep up with all the latest dental news and trends.