One in four dentists in Scotland report depressive symptoms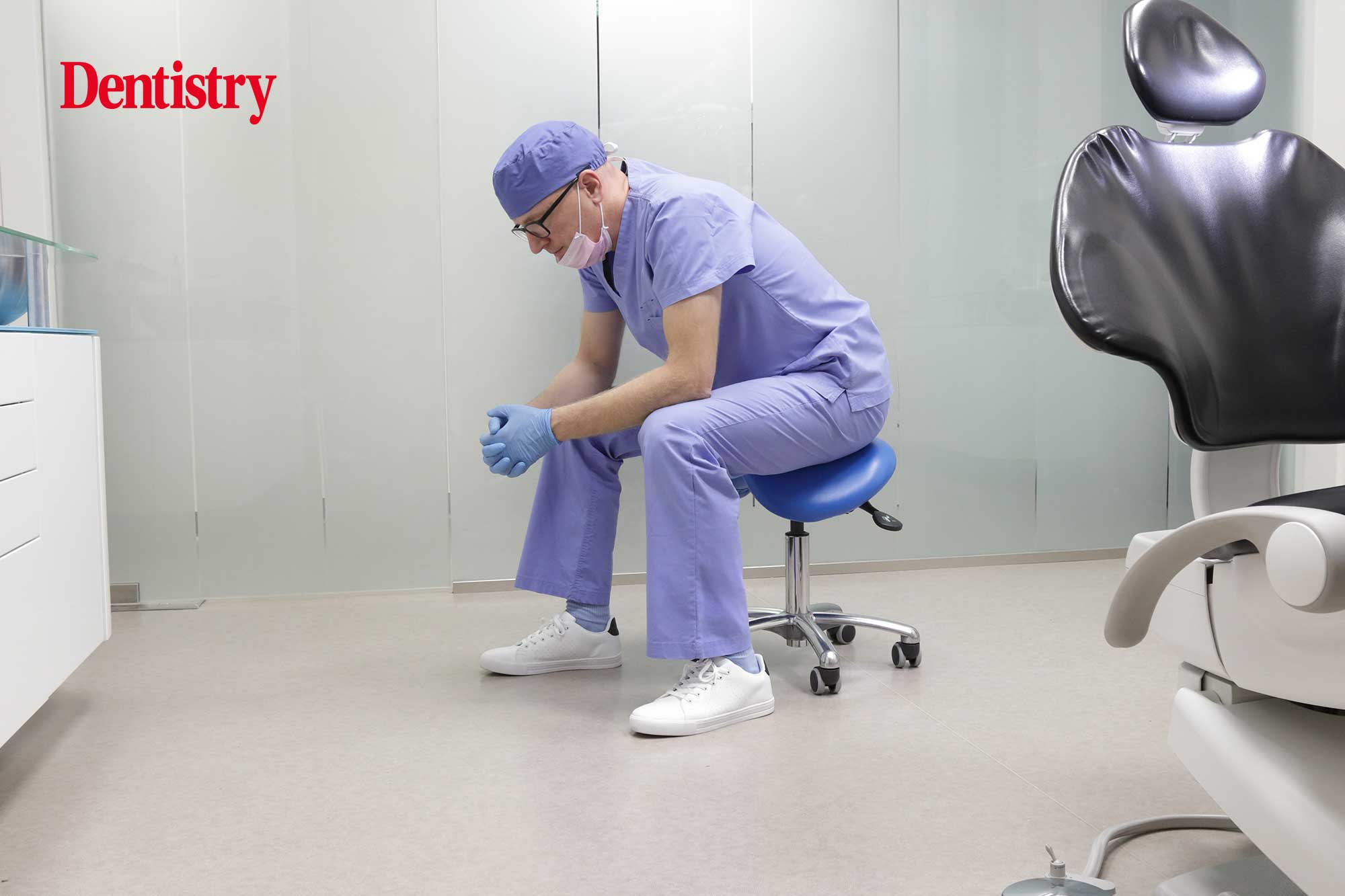 More than one quarter of dentists in Scotland report 'significant depressive' symptoms amidst COVID-19.
This is according to recent survey results looking into the impact of the virus on the dental team.
With 27% reporting depressive symptoms, this marks a 9% increase on a population-based group (18%).
The research also found that 55% of primary care staff report feelings of emotional exhaustion. They felt less prepared to manage their health, financial insecurities and coping with uncertainty than their trainee counterparts (25%).
Participants included vocational dental practitioners, hygienists/therapists, dental core trainees, dental nurses and dental specialty training registrars.
Cause for concern
Other findings reveal disclosures of suicidal ideation as 'frequently as daily' during the pandemic. Although the survey did not include a specific question on suicidal ideation, the authors argue that the fact it was volunteered in a free-response section 'gives cause for concern'.
One quote from an experienced hygienist read: 'I have given so much to prevention in dentistry and the uncertainty of my future career has caused much anxiety and sadness… I feel totally helpless in this situation although I feel I could do more. To not be in control of ones' decisions throughout this has been extremely difficult. Part of me wants to walk away but as an experienced professional… I cannot.'
Important issues
NES dental director David Felix said: 'We want to understand how the pandemic is affecting the mental health of dental professionals so that everyone involved can support them during and after this difficult period.
'The study raises important issues around trauma, depressive symptoms and emotional exhaustion. Everyone in and around the dental profession has a role to play in this.
'It is something that NES will be incorporating into our work as we go ahead. As well as following up with future studies.'
You can read the full report here.
---
Follow Dentistry.co.uk on Instagram to keep up with all the latest dental news and trends.