Evodental's surgical masterclass and demonstration of photogrammetry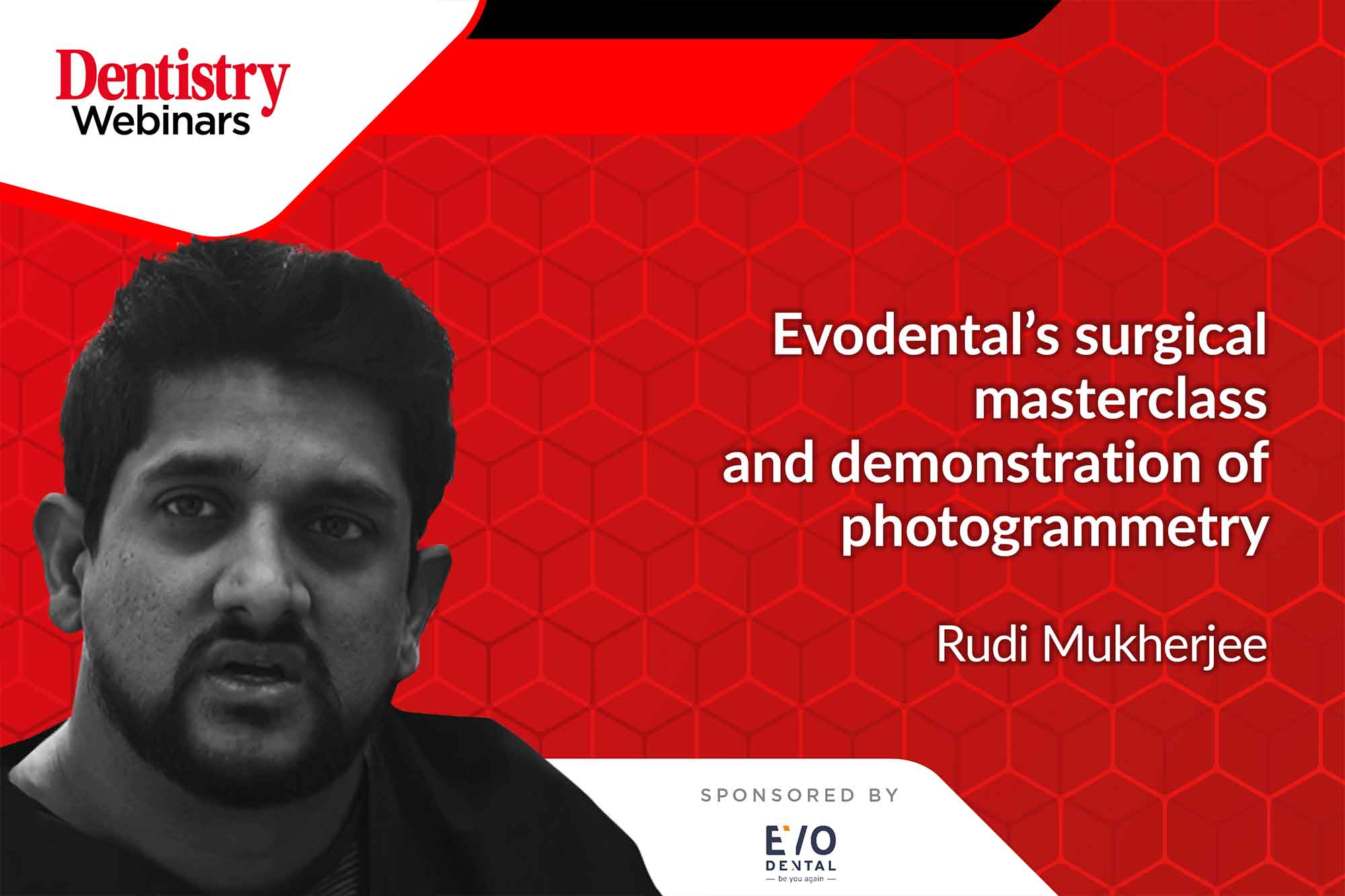 Join Rudi Mukherjee as he shares Evodental's surgical masterclass during a webinar on Tuesday 27 July at 19:00.
This webinar features a pre-recorded full arch implant rehabilitation (FAIR) surgery, and associated digital workflow, showcasing the use of Imetric photogrammetry.
The aim of this webinar is to raise awareness of the surgical processes and digital workflow available within FAIR.
Learning outcomes
Understanding the relationship between the surgery and the prosthetic in full arch predictably and efficiency
Watching a live surgery and its surgical processes – including raising a flap, osteoplasty and mucoplasty
Understanding patient management during FAIR surgery from start to finish – including the prosthetic fitting
Understanding the role of biomechanics during the prosthetic workflow, including the use of CAD/CAM technology.
Rudi Mukherjee
Rudi joined Evodental – whose clinics specialise exclusively in full arch implant rehabilitation (FAIR) – in 2016. He has been the clinical director since 2020.
Rudi graduated from Kings College London before commencing his implant training in 2009, under the mentorship of Hilt Tatum.
Rudi is extremely passionate about digital dentistry. He was key to Evodental launching its new digital workflow. This was to allow them to determine tooth position and occlusal scheme without any manual registration steps in the mouth. This has resulted in day-of-surgery prosthetics, that are 100% true to their design. They are manufactured bespoke after implant placement – giving them superior strength and comfort.
---
To sign up and watch this webinar for free, visit dentistry.co.uk/webinar.
Catch up with previous on demand webinars: