The hygienist's blog – honest review of loupes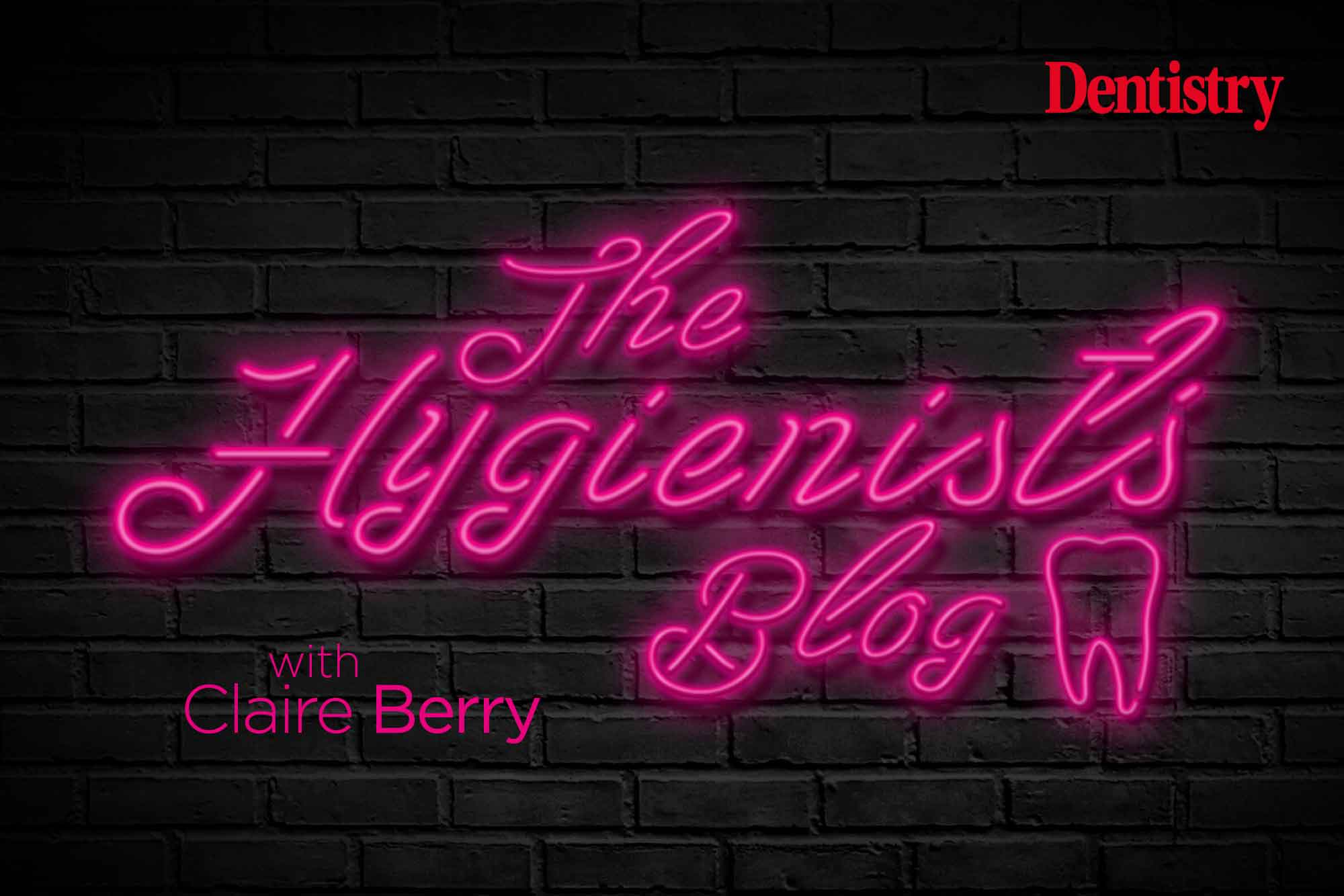 Claire Berry discusses her experience wearing loupes and gives her tips for those that might have found them too difficult to use.
I've had conversations with many hygienists and therapists about loupes, before and after I invested in my own.
There seems a divide, with some loving their loupes and others not enjoying them at all. I've even spoken to some who have made the investment, only to have them gathering dust after the first use.
I recently invested in my own pair 12 years into my career. This was mainly due to back issues. So I've decided to use this post to be completely honest with my review of them for those considering whether to make the investment themselves.
I had a fitting and instantly I could see how they would benefit me and my treatment. I decided to go with Orascoptic. Because they have an RDH range designed specifically for hygienists, I went with that option. I was thrilled after the fitting and couldn't wait to get started.
It didn't take long for them to arrive from America because they're custom made to order. The box was inscribed with my name and the quality was even better than expected.
I got a really good deal and as a team they were really helpful before, during and after.
Loupes – initial experience
I can see why people leave them to gather dust in a cupboard!
Adjusting to the magnification left me feeling rather dizzy and I could tell I was relying even more on my nurse. I felt for those who didn't have a nurse. They are probably the ones most likely to give up on the loupes.
If I am being brutally honest here, which I promised I would be, working with a trainee dental nurse on day two meant I didn't use them. I wanted to focus on her getting the most out of working with me and help her as much as I could.
I resumed use of them on day three, which actually felt a lot more comfortable. Not wearing them on day two made me realise how much I was actually bending like a contortionist to see.
Week one – I decided to stick with them, with help from my nurse. I am so glad I did.
By the end of week one I noticed I wasn't struggling quite so much with my back. I was adjusting to the magnification and no longer felt the 'sea sickness' I got when I first started.
I knew what I could and couldn't do with them on. So I was becoming much more slick in my appointments and so was back up to full speed, relying much less on my nurse now.
Month one – I no longer have work-related issues with my back. This is something I couldn't quite believe. I had resided myself to the fact that I would probably always suffer with my back as an occupational hazard.
It's so much better in fact, that I haven't been to the physio now for over a month. I was going to the physio every two weeks before loupes.
Reflecting on the experience
You do have to train your brain to adjust to the differences in magnification with spatial awareness. This didn't take me long at all though and now I can do everything through my loupes.
At week one, I definitely couldn't disclose with them on for risk of painting the patients' chin with a disclosing pellet. Now I am better with my spatial awareness. This is no longer a concern and my nurse trusts me implicitly with the disclosing solution.
I have spoken to some who say that wearing loupes slows them down. Because some clinicians work with time constraints this hurdle is an issue.
The advice I have for those clinicians is, continuing working with my loupes has allowed me to speed up. So it does come, and it does come rather quickly. It wasn't long before I was working at my usual speed, if not quicker, due to my field of vision being more clear. This allowed me to be more efficient with my treatment.
All in all, it's an investment I am so glad to make. I wish I had made the jump sooner in my career.
I hope this helps anyone sat on the fence wondering whether to invest. Or anyone who has left them in a cupboard after day one.
Get them out and stick with it. I guarantee you'll be glad you did. I would definitely recommend my Orascoptic loupes.
---
Follow Dentistry.co.uk on Instagram to keep up with all the latest dental news and trends.
Catch up on previous Hygienist's blogs: