The hygienist's blog – technologies that can boost behaviour change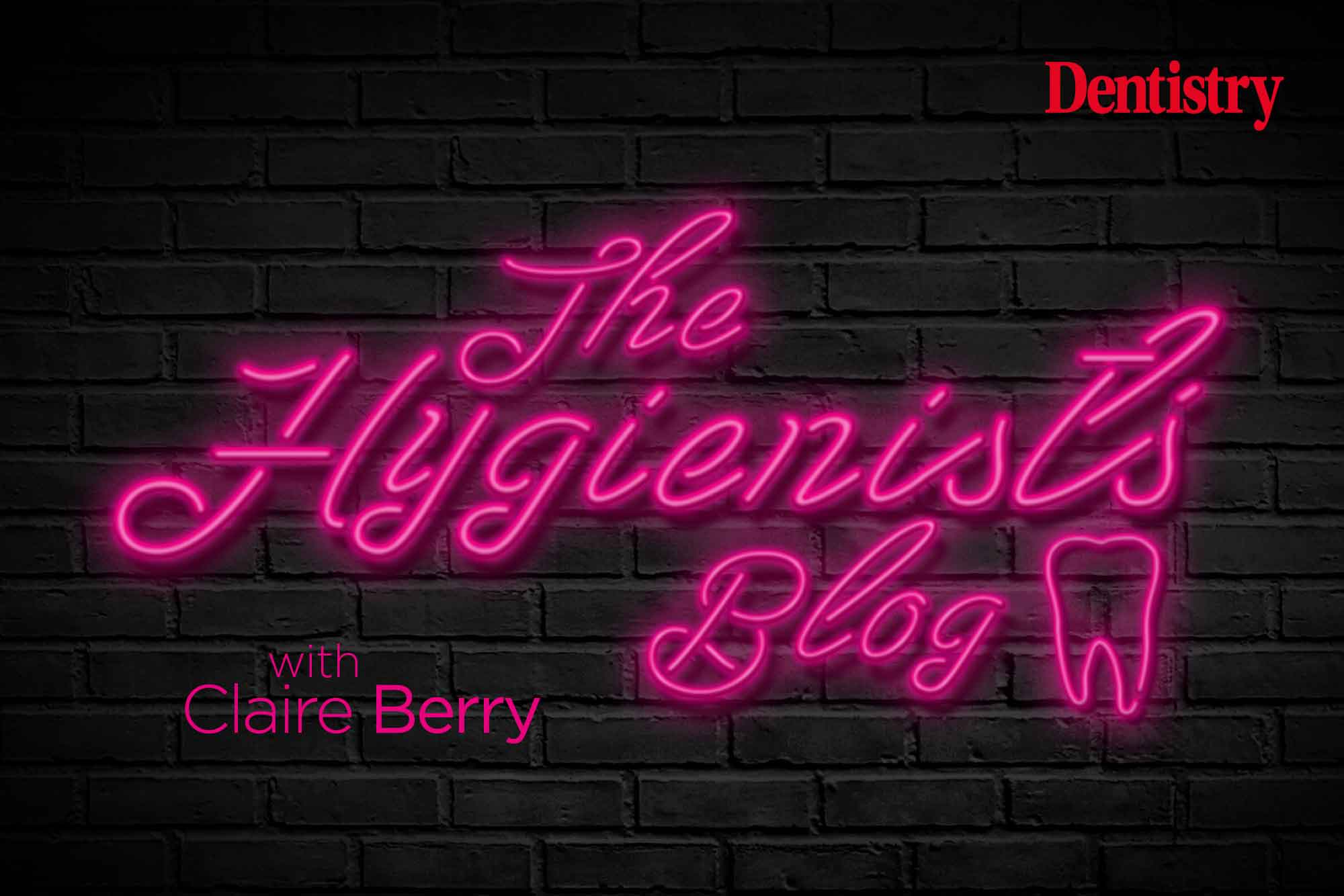 Hygienists and therapists using the Itero Element scanner could help increase treatment uptake and improve patient habits, Claire Berry says.
I recently started looking into Align Technology's Itero Element 5D scanner, to see how we could incorporate the concept into the hygiene work flow.
Why you ask?
I had heard the Itero Element 5D wand has NIRI technology. We can use this to aid early detection of inter-proximal caries. As a hygienist, this therefore sparked my interest.
Hypothetically, if the scanner was used at each hygiene visit we could detect early inter-proximal carious lesions and refer our patient for necessary treatment sooner.
Bite wing X-rays only detect carious lesions beyond approximately 30% demineralisation. Whereas NIRI 5D scans can reveal its presence much earlier.
Introducing the Itero Element
I was intrigued to learn more! The Itero Element scanner is typically associated as part of a patients Invisalign journey.
I work at a very busy private practice. And I also see Invisalign patients on a daily basis for oral health optimisation. The more I thought about this concept, the stronger I felt we could use this technology on every patient on a regular basis.
Delving deeper into the idea of introducing this into a hygiene work flow, is it possible to create behaviour change in our patients? Could it help get the message across that patients need to change their behaviour and attitude towards oral health in order to prevent disease?
Visually seeing their susceptibility to disease in such a clear way could make the message hit home more effectively.
The health belief model in the psychology of behaviour change states: 'A patient needs to know they have a susceptibility to disease to make the necessary changes'.
So if they don't feel they have susceptibility for a problem, they won't take our messages on board. They will remain in a pre-contemplative stage of change.
Scanning results
In a quest to learn more about this theory, I decided to opt for a NIRI 5D scan with the Itero scanner on myself to check for inter-proximal caries. I've had periodic X-rays with nothing noted (I've checked them too of-course), and I have no restorations.
I thought I was being a good hygienist and taking my own advice (or getting away with it at least).
But low and behold the NIRI 5D scan revealed… I have an early enamel lesion on my LL7 – devastated!
This information gives me a chance to possibly arrest it and change my behaviours to prevent the need for treatment.
I should now apply fluoride varnish regularly. I need to look at adjusting the frequency in which I consume sugar. Whilst also focusing my oral hygiene in that area specifically (and actually take on my own advice).
What really struck me though, was the exciting (or scary), anticipation to see if something was there.
Anticipation causes a release of dopamine, the reward being the collection of new information about something that peaked my curiosity. This made it an experience I'll never forget.
These are all the qualities we need to heighten the ability to take on information, learn something and remember it. Dopamine increases focus and the ability to learn and remember. Anticipation and curiosity causes dopamine to rocket.
Putting patients in control
By involving a patient in the interpretation of their scan, they are then extremely susceptible to any information we give them in that moment.
Oral hygiene advice, talking about biofilm control and explanation of caries or other diseases will sink in more than it ever did before. This concept creates memorable experiences and increases learning.
In just one scan the Itero Element 5D scanner can not only show you Invisalign Outcome simulations, but with NIRI technology you can also detect interproximal carious lesions.
I learnt additionally of a Timelapse program, which over time can monitor changes in tooth surface loss (abrasion and erosion). With access to intra oral images and the Occlusalgram you have the option to map and measure the patients occlusion.
I was interested to learn you can download detailed screen shots. Clinicians can then send these to the patient or referral specialist. It also puts them in control of their own health and oral health status. Rather than just storing it on our systems for us to use.
Furthermore, using this system could increase practice revenue. Increasing the need to refer to other clinicians in practice, perform the necessary treatments or topical applications, have discussions about alignment to reduce disease risk in patients with crowding and increase patient retention and recall.
I'm keen to have my next scan ASAP. I need to know my LL7 isn't getting worse!
It's something I would definitely place a high value upon as part of my regular screening. As a patient I would 100% choose a practice that has this capability for my preventative care now I've experienced it.
---
Follow Dentistry.co.uk on Instagram to keep up with all the latest dental news and trends.
Catch up on previous Hygienist's blogs: