Operation Smile – the life-changing gift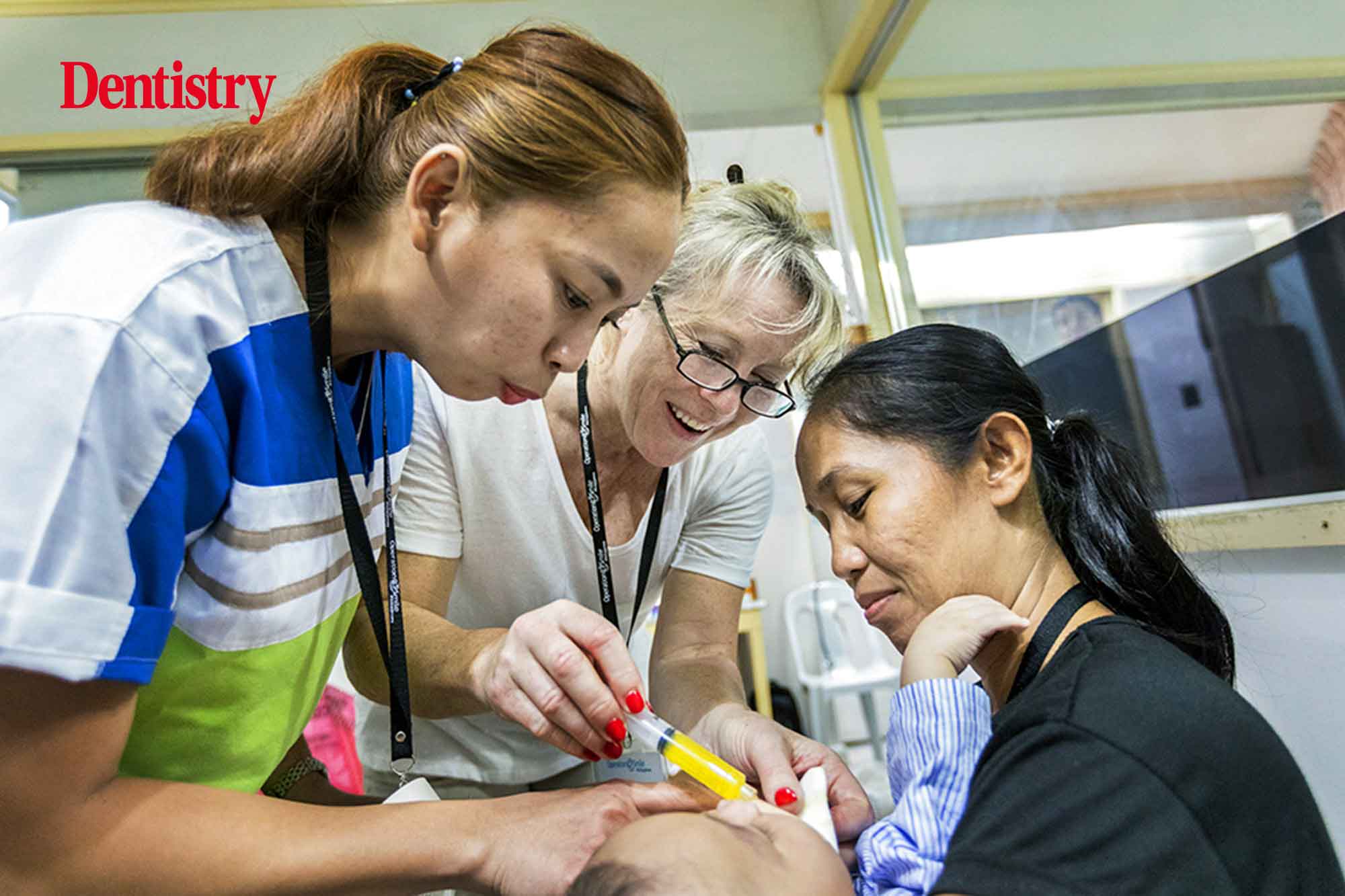 Maria Moore offers heart-warming and uplifting insight into the work of Operation Smile. She discusses what the future holds for the charity, its supporters and – most importantly – the children who benefit from this incredible, ongoing cleft healing mission.
How did Operation Smile come into being?
Maria: Almost 40 years ago, Bill Magee Jr, a plastic surgeon, and his wife Kathy, a nurse and clinical social worker, were invited by a friend to go to the Philippines and help with what we would now call a medical mission.
They went along and in the space of a week they carried out about 200 cleft surgeries.
When the time came to leave, parents came up to them, held their hands and begged them not to leave. They could see there was huge need for further help. As well as how important it was to try and do something about all these children who had no access to cleft surgery.
So, when they got home, they invited their friends to help. They created a team and took all the necessary equipment back to the Philippines.
They've been going back since 1982 and have grown the charity to provide care in over 70 countries. Truly, the impact of what they have done is extraordinary.
Today, what is the purpose of Operation Smile?
Maria: As odd as this may sound, the ultimate aim of any charity is to make themselves obsolete!
For most charities, if you're still doing the same thing 50 years later, you should think about redefining your model for sustainable change.
In the early days, almost 40 years ago, there wasn't the infrastructure we have today.
Now, we organise medical programmes that involve different medical specialties, such as plastic surgeons, anaesthetists, nurses, paediatric intensive care specialists, speech therapists, nutritionists, psychologists and dentists.
What we also have now, is an infrastructure in medical mission countries. Now 90% of the people on that programme are from that country.
Over the years, we have also developed the most extraordinary relationships with ministries of health and with governments, although that can be a very dynamic situation.
To try to overcome changes at ministerial levels we engage widely at a regional and local level. We also have 31 cleft care centres in 16  countries, such as Morocco, Honduras and Colombia. They deliver year-round medical services and cleft care to patients and their families.
Even when a team is in situ there are still barriers to care – poverty is the main one. A parent simply can't afford to lose a week's wages to attend with their child.
We see a lot of children accompanied by older siblings, aunts and uncles, grandparents and so on, so that parents can continue to earn a wage.
We also try to help them overcome those barriers as far as we can. For example, by paying their fares to get there, the food while they are there, and their accommodation.
How did you get involved with Operation Smile?
Maria: They say your life can turn on a sixpence and that's what happened to me.
My partner was really into kickboxing and boxing. We got invited to a white-collar boxing match in London. I was deeply involved in my everyday dental work and wasn't overly interested. So I just got in the car and he took me there. I really wasn't invested in the event.
When I walked into the room, the boxing ring in the centre was brightly lit and, obviously, the most dominant feature. But also, on the walls were these pictures of smiling children with cleft conditions – before and after images.
As a dentist, I am used to seeing images of cleft. But on a human level, it really tugged at my heart strings; it was just so beautiful.
This was a charitable event, and there was an opportunity for donors to go on a medical mission with Operation Smile to see the work they were helping fund.
Operation Smile was, and is still, very selective about who they would allow to accompany them on a medical mission. So they came up to me and asked me: 'Out of interest, because it's not everybody's thing, why would you want to go?' I said: 'I'm a dentist.' They replied: 'Well, hell, you could have come for nothing!'
My first medical mission was to India and it was a life-changing experience. It was shocking to see the reality that children with cleft had to live every day.
They have to live their lives in the shadows, as they are subject to constant bullying and teasing. They have no friends and their community was rejecting them. And they have no one to turn to for help.
For many of them, the Operation Smile medical mission was the first time where they felt that they were not alone. Now Operation Smile has two centres in India, and we provide not only cleft care, but also hope.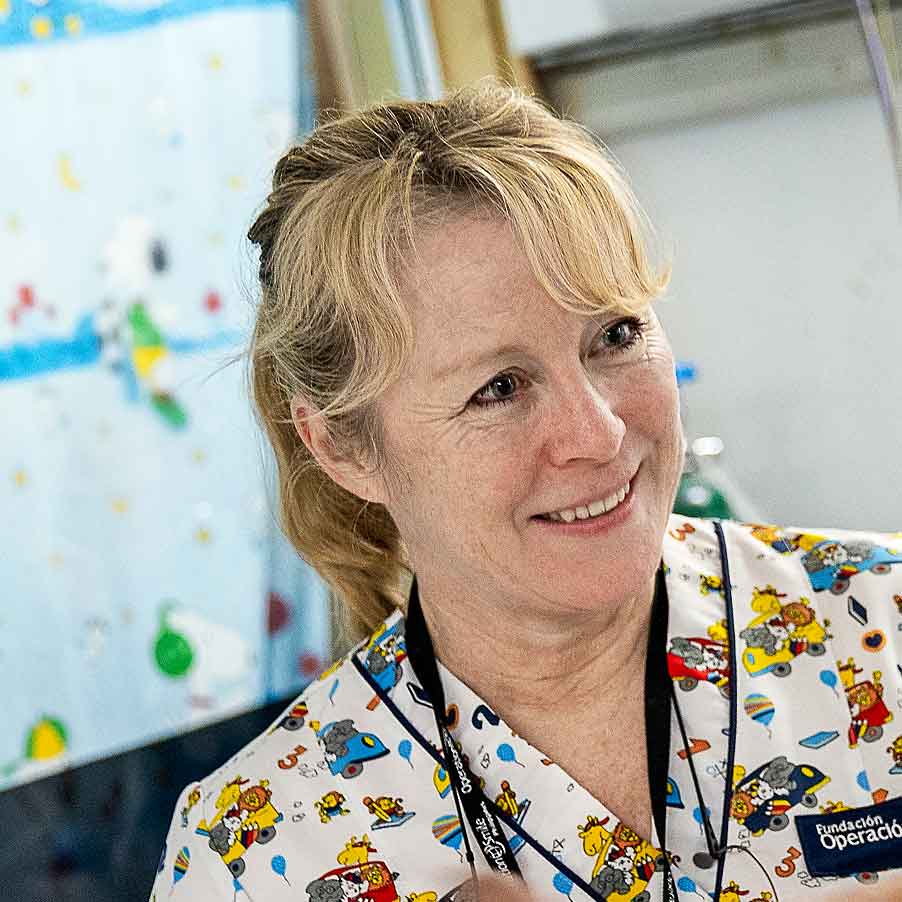 How far does Operation Smile reach?
Maria: We are a global family. We are one of the largest medical-based volunteer charities in the world and have over 5,000 volunteers who give up their time and expertise.
As I mentioned earlier, we operate in about 70 countries and we have 33 foundations around the world now.
What are you hoping to achieve over the next 12 months or so?
Maria: The first thing is for us to deal with the backlog caused by COVID-19. And the fact that we had to suspend our programmes for part of last year to support the fight against the pandemic.
We believe that there is more than 10,000 children that we couldn't help last year. We're restarting medical programmes now in more than 15 countries. So we've got the ball rolling again and that's really positive.
We can get back to what we do best – helping to change lives for the better in countries where there is otherwise no treatment. As well as all that means for a family both physically and emotionally.
Cleft repair is truly life-changing for the extended family and even whole communities.
Obviously, charitable partnerships are incredibly important in terms of supporting the work you do. One of those partnerships is with Johnson & Johnson, so how does that fit in with what you do?
Maria: Johnson & Johnson has been supporting Operation Smile since 1998. There is a massive synergy between us. It's a wonderful collaboration.
Over the last few years, large companies have been talking about corporate social responsibility. I would say that Johnson & Johnson is a global leader in that sphere.
It's an incredible model of how you can engage your workforce to bring about meaningful change in people's lives.
Johnson & Johnson has helped to change thousands of lives. It has provided nearly £16 million in monetary and product donations.
An interesting fact that really brings the reality of it home, I think, is that every single child who has surgery with us gets Johnson & Johnson sutures.
Why are campaigns like the one with Johnson & Johnson so important?
Maria: The thing is that, in the UK, people don't think about cleft. Babies have their surgery done usually before they are six months old, so we don't really see it.
Campaigns help to raises awareness of who we are and what we're doing. Every three minutes, a child is born with cleft.
And by raising awareness, that helps us raise funds. No one wants to talk about the money, but it's the money that pays for the surgery and the ongoing cleft care.
Obviously, as I said earlier, we have thousands of amazing volunteers. But without money we simply can't provide comprehensive cleft care.
Operation Smile's vision is that every child born with cleft has access to surgery in the early years of their life. And to provide all the care they need, including speech therapy, emotional and psychological support and dental care.
When a child is born with cleft, there is a huge ripple effect around that child, affecting the whole family and community.
Campaigns like the one with Johnson & Johnson help us to work towards our aims.
I hope that the people who work at Johnson & Johnson realise how impactful their support has been. This long-standing, enduring relationship is an amazing example of corporate social responsibility in its purest form.
We are so lucky that we have been Johnson & Johnson's partner and have this support us for so long. What I really want to say to everyone who works at Johnson & Johnson and supported us, on behalf of all those children you will never meet and their mums and dads and their brothers and sisters and everyone in their community, is thank you from the bottom of my heart, for what you have done for them.
---
If you would like to know more about the work of Operation Smile, please visit operationsmile.org.uk.
For further information about Johnson and Johnson's UK-based contribution, visit Operationsmile.uk/johnson-johnson.