The Dentistry Awards – 'winning these awards means something very special'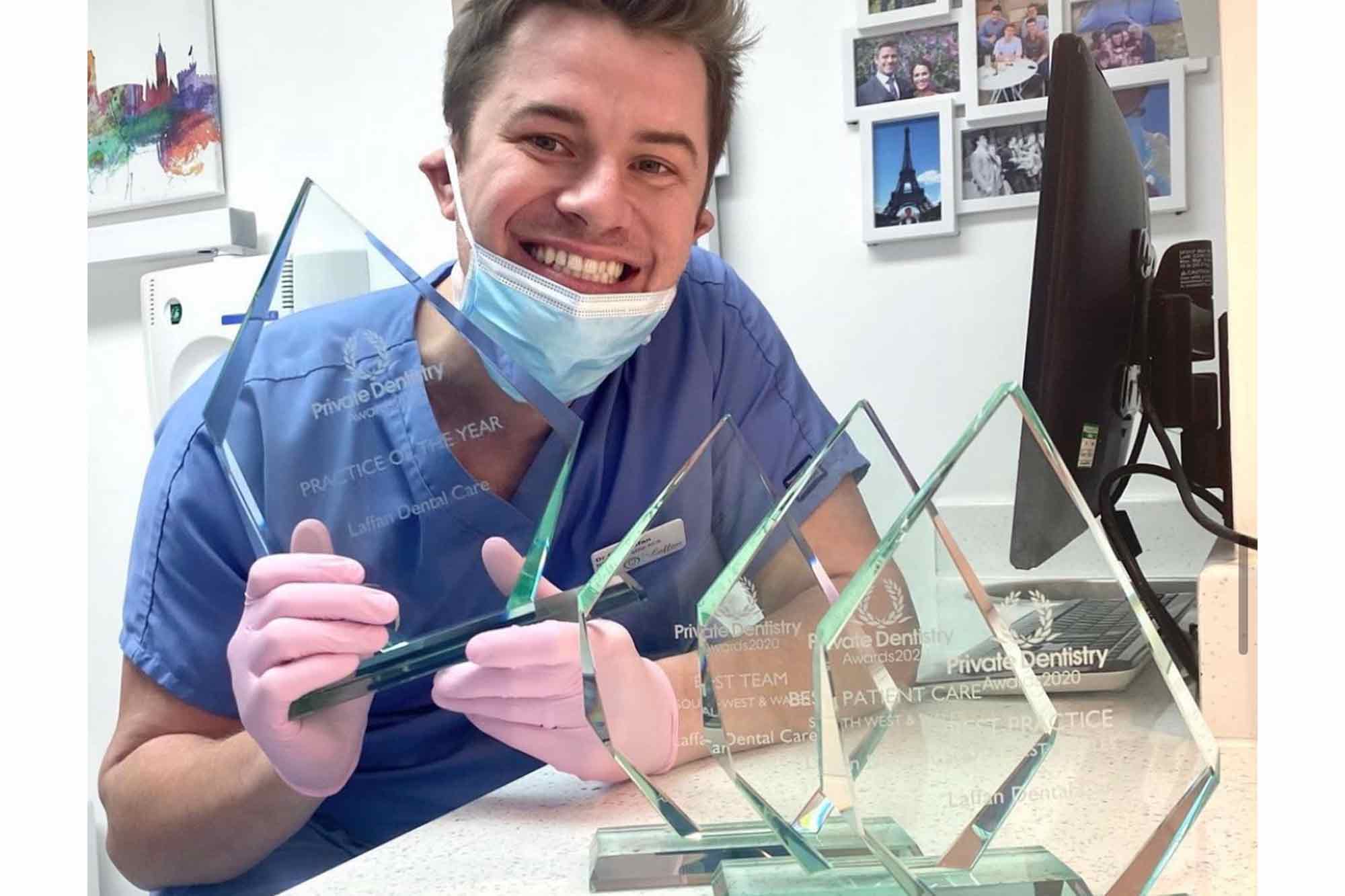 Guy Laffan speaks to us about winning at The Dentistry Awards and what it means for his practice and team.
How does it feel to win an award?
It's an incredible feeling – truly overwhelming! I'm still on cloud nine even after several months.
Walking into work everyday seeing our trophy cabinet is always a special feeling. It gives me a great sense of pride looking around at my team and how hard they relentlessly work.
It really is a testament to our team and community.
Did you enjoy the awards evening?
The digital ceremony was different to say the least, but was still amazing. Lets just say shorts and T-shirt didn't feel quite as special as black tie!
However, given everything that has happened it was a truly special evening that we will never forget.
It's a shame I didn't get to show my team off in the glitz and glamour at the usual ceremony. But ultimately, I take far more from what the award represents than the party on the night.
Why did you choose to enter the awards?
I wasn't too sure if 2020 was the most fitting year to enter. But when I reflected on how much my team had accomplished during the pandemic I just wanted to shout about it to the world!
The Dentistry Awards is the most recognised event in the British dental calendar. Winning is the most incredible accolade.
Every British dentist knows that winning these awards means something very special. But even entering, or just attending the events is always an equally exhilarating experience.
Fundamentally, entering the awards gives you a platform to shout from the rooftops about how proud of your team and practice you are. When you put your entry together you suddenly realise how far you have come and how much you and the team have achieved.
What do you think the awards are doing to the standards within the profession?
Without question, the awards are continually helping to raise the bar and improve standards in dentistry. From patient care to clinical standards and teamwork – it all goes hand in hand with everything the awards represent.
Your entry involves a meticulous analysis of your practice and has always proven as a great reflective process for us.
We have always wanted to better and better each year. The Dentistry Awards process has always facilitated this.
Why do you think you won?
I guess my bribes must have found the right homes this year!
In reality, I think the judges truly understood who we are, what we do and the community we represent.
Dave Houston explained that we: 'Define a practice at the heart of their community and their community at its heart'. That for me, means everything. This is our core ethos.
Mr Houston went on to explain that: 'This entry proves that provincial dentistry still contains practices that define innovation, commitment, teamwork and community responsibility.'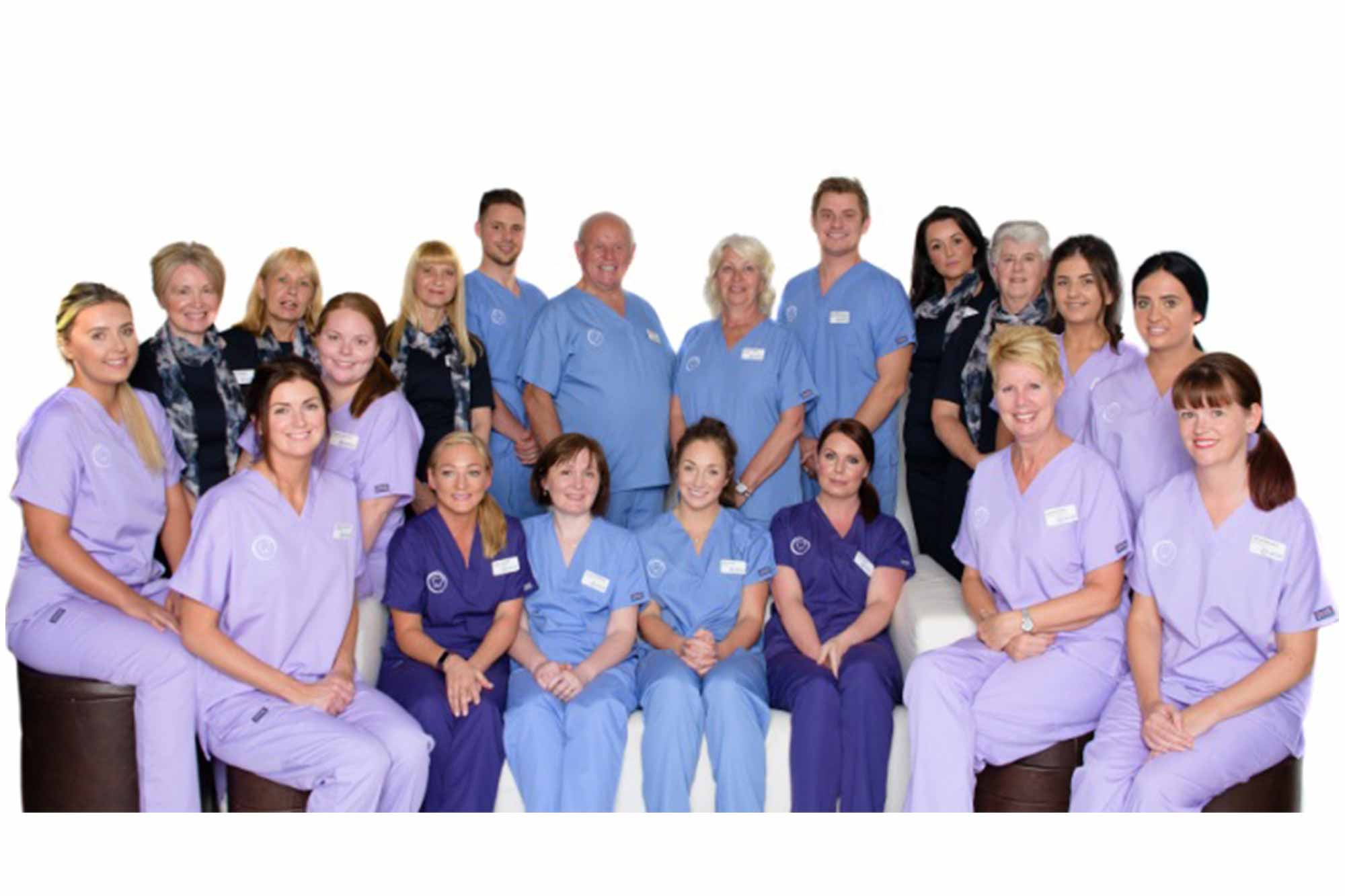 Have you noticed a difference in patient numbers since winning the award?
Absolutely, and what's amazing is that patients are now directly mentioning The Dentistry Awards when they call.
In fact we currently have a waiting list of around 400 patients that we have to hold off until after COVID. It's a good problem to have!
Word of our new trophies has travelled fast. Our current patients love to tell the world about them, often tagging us on social media!
Will you enter the awards again this year?
Hmm, that's a tricky one. The only way is down from here!
In reality I always want to show my awesome team off. So I'm sure we'll give it another try! But if not, we will certainly be at the ceremony.
Anything else you'd like to add?
Just a big thank you to everyone at FMC and the judges! After a terrible year you really put a big smile on all our faces here in south Wales.
I'd also like to thank my amazing team for their continuous hard work, positivity and unrelenting selflessness in everything they do.
If COVID has shown us one thing, it's how being surrounded by incredible people can make all the difference.
I hope everyone out there is safe and well, and I look forward to seeing you all again soon.
---
For more information about The Dentistry Awards, visit dentistry.co.uk/awards/the-dentistry-awards.