Biomin protects top cyclist's teeth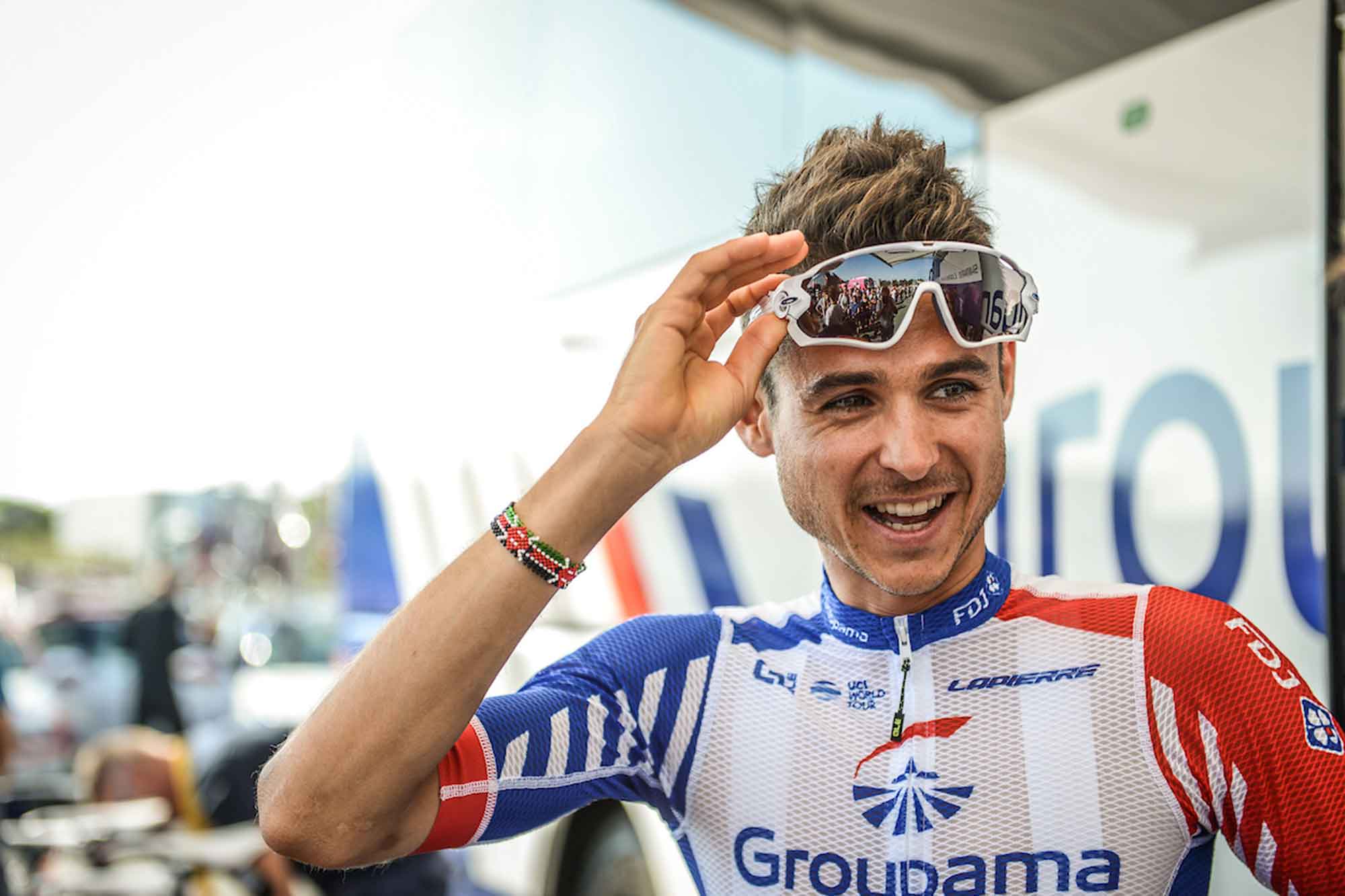 Endurance athletes are at particular risk of dental problems due to their training and their diet. In a special mini-series about sport and dental health, Manon Testou talks to top cyclist Rudy Molard about the oral hygiene regime that keeps his mouth healthy.
Rudy Molard, one of France's top professional cyclists, rides for the Groupama-FDJ Worldtour team. He is currently the team's lead rider in the famous Giro d'Italia long distance cycling race.
During his career, 31-year-old Rudy has taken part in many of the legendary stage and Classics races such as the Tour de France, La Flèche Wallonne, and the Giro d'Italia. These are races where he can often spend up to seven hours in the saddle.
We chatted with him about the health issues of a top endurance athlete and, in particular, the importance of oral health.
Endurance athletes spend long hours training or racing. As a consequence of the effort and intensity of these, they're obliged to consume energy bars and drinks.
On account of their sugar content, these products have a particularly aggressive action on the riders' teeth and gums. Plus, because cyclists largely compete outdoors, they have to contend with the drying effects of the combination of speed and wind on their mouths and know that saliva plays an essential role in the remineralisation of teeth.
In addition, we have seen that cyclists suffer dental problems such as sensitivity and/or demineralisation.
Rudy, a healthy lifestyle is very important for a top athlete. Are you just as careful about your oral hygiene?
Yes, I monitor my dental hygiene closely. Any source of infection could affect my health and hence my performance as an athlete. For example, we now know that dental problems can lead to tendonitis.
Does good oral health have an impact on sporting performance?
At the highest level every little detail counts, and nothing should be left to chance. A dental problem can lead to other physical problems (tendonitis, muscle pain, infection). These will inevitably cause a decrease in performance.
A toothache can disrupt sleep and therefore hinder essential recovery. The osteopaths on our team also work on jaw alignment to help resolve pains elsewhere.
The use of splints and bite-blocks, tooth extraction or toothache can have repercussions, initially on the jaw but longer-term on the spine, thereby impacting posture and balance.
There is therefore a tangible sporting benefit to taking good care of your teeth. I always use Biomin when competing and I have brought some with me to Giro [Italy]!
Have you ever had problems with tooth sensitivity (hot or cold) or dental erosion in the past?
Between the ages of 14 and 20, anything cold triggered dental sensitivity for me.
Are you aware of other cyclists who have had dental problems and what were the consequences?
During the three-week stage race Vuelta a Espana 2018, a member of my team had to drop out because toothache turned into an infection.
It was a huge disappointment not only for him but also for the team. Having to give up after just a few days' racing following months of preparation is something that could and should have been avoided.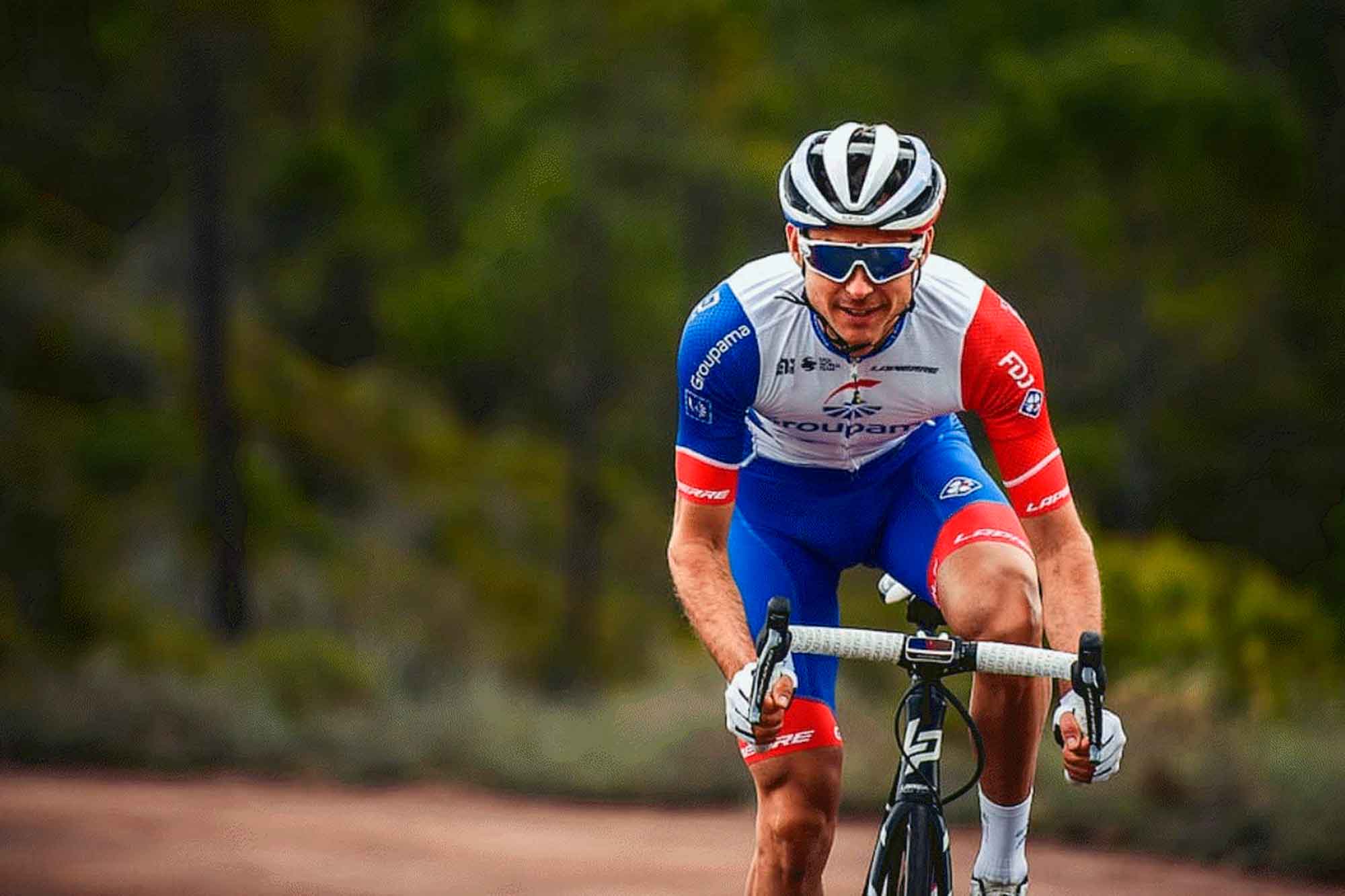 What types of drink do you consume during a long training session or when racing?
Whether racing or undertaking long spells of training, I consume energy drinks containing maltodextrin, fructose or glucose. I also take gels, typically towards the end of the race or during very intense efforts, which obviously contain lots of sugar.
Do you think the cycling teams are aware of the effects of excessive consumption of these gels and energy drinks on your teeth?
I can't speak for all teams, but I would guess not. It's probably a point that is all too often overlooked.
We have an annual medical check, which includes a visit to the dentist. But we are provided with little or no information about the link between sugar consumption, oral hygiene and overall sports performance. This is obviously an area where teams could do more.
How long have you been using Biomin F toothpaste and how often do you use it?
I have been using Biomin F two to three times a day for four years now, and I love it.
When training and racing, we are riding our bikes at lunchtime. So it's not possible to brush my teeth at midday.
Since using it regularly I find I have less sensitivity, especially when eating cold food like ice cream. I feel as though my teeth are more protected against the sugars in energy bars or sweet drinks when I am riding my bike for many hours.
I also like the taste, which is just a perfect balance of mint. It's not too strong but a wonderful feeling after brushing.
In your opinion what are the positives and negatives of using Biomin F toothpaste?
The biggest advantage of Biomin F is that I have experienced absolutely no more dental sensitivity problems since I started to use it.
I like both its texture and taste, which are very pleasant when brushing. I am also appreciative of its lower fluoride concentration, which I personally consider to be unhealthy when consumed in too large a quantity.
The only small downside is that overall I have a little more build up of tartar on my teeth due to BioMin F's high mineral content. But this is more than outweighed by its overall benefits.
Have you seen a change or improvement in your teeth or gums?
I have always had good teeth. So I only need to go to the dentist once a year for a check-up and scaling.
To date, my dentist is very satisfied with the condition of my teeth. I would recommend Biomin F to all endurance athletes who want to take care of their health.
---
Next time: endurance runner and adventurer Carla Molinaro talks about the challenges her sport poses to her oral health – and how she keeps herself and her mouth healthy.