The top three risks to dentists' income as a result of illness or injury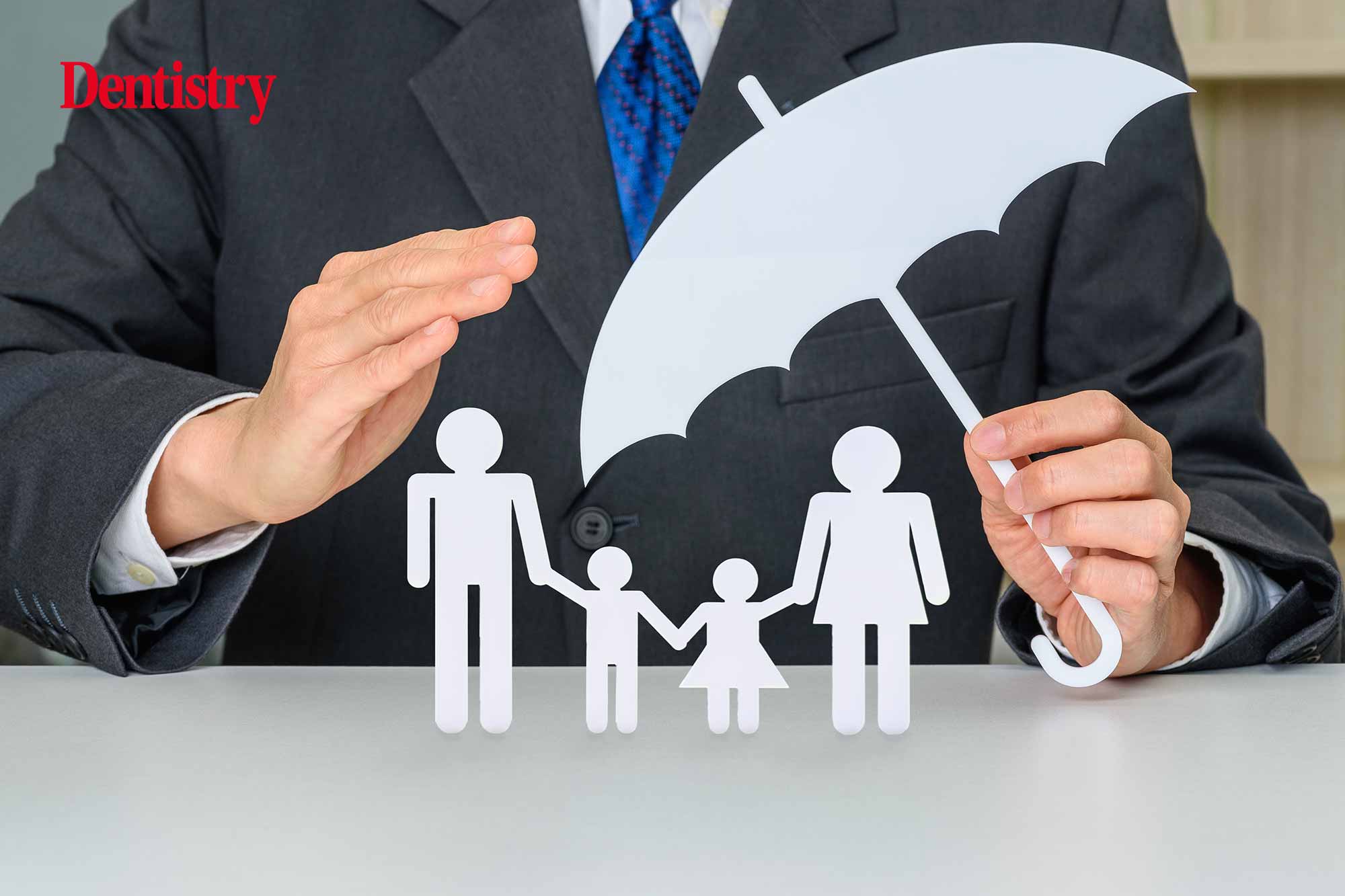 Karen Watson, Wesleyan Financial Services consultant, shares Wesleyan's top three income protection claims made by dentists in 2020.
From the perspective of a self-employed dental professional, income protection is one of our most recommended, priority financial requirements to protect yourself from financial hardship.
If you were unable to practise due to illness or injury, are you confident you can comfortably continue to live the lifestyle you do now? Or is there a risk that, should this scenario become a reality, you would need to drastically change it or risk hampering your recovery by rushing back to work before you are ready?
For those who have never had to make a claim, income protection may seem of little value. But it's important to put it into a wider context. We insure our homes, our valuables, our lives and even our pets. So your income should surely place highly, if not higher, on this list of essentials.
The top three claims paid by Wesleyan in 2020, for dentists:
COVID-19
It should come as no surprise with the rising cases of the newly-coined 'long COVID' – which was reportedly experienced by over 1 million people in the UK in February 2021 – that COVID-19 has topped the list, taking 25% of income protection claims from dental professionals.
In comparison, the combination of all other occupations paid put mental health squarely in top position at 33%.
Musculoskeletal (MSK)
In second place at 24% are MSK-related claims from dentists. They came in much higher than the combined occupation claims, which sat at just 16%.
Ergonomics within the dental setting is not a new concept. The long hours sitting and providing clinical treatment is clearly taking its toll on the profession.
Alongside income protection, now is the best time to invest in the dental equipment you need that will reduce the stresses of work on the body. Further to this, now is the time to consider strength training to target common areas that cause issues among dentists, such as the lower back, to support your musculoskeletal wellbeing.
Resources and ideas for exercises are readily available online.
Mental health
Mental health is an area that often goes under the radar as a risk to your income. However, its prevalence is rising within the dental work setting. Issues with mental health now makes up 20% of Wesleyan's income protection claims from dentists.
Depression and anxiety form part of the umbrella of invisible illnesses. It's therefore easy for these prominent risks to income to not receive due consideration when taking out any type of income protection plan. As the saying goes: 'Just because you can't see it, doesn't mean it's not there.'
Last year it was announced that dental practitioners ranked highest for mental health issues according to research conducted by Extraction Solutions.
Do you have adequate cover?
If you haven't got income protection in place currently, or you aren't sure if the cover you have in place incorporates these areas, it's prudent to look for specialist financial advice, bespoke for your profession.
At Wesleyan Financial Services, we have a team of specialist dental financial consultants. They understand your career and the financial support needed to both help you flourish and secure your future.
---
We understand you may be short on time currently with the ongoing pressures of a busy practice. You can book a no-obligation 30-minute Quickstart appointment with us by visiting www.wesleyan.co.uk/quickstart. Or call 0800 316 3784 quoting 1002754.
Charges for advice and services may apply.