Wesleyan celebrates 180 years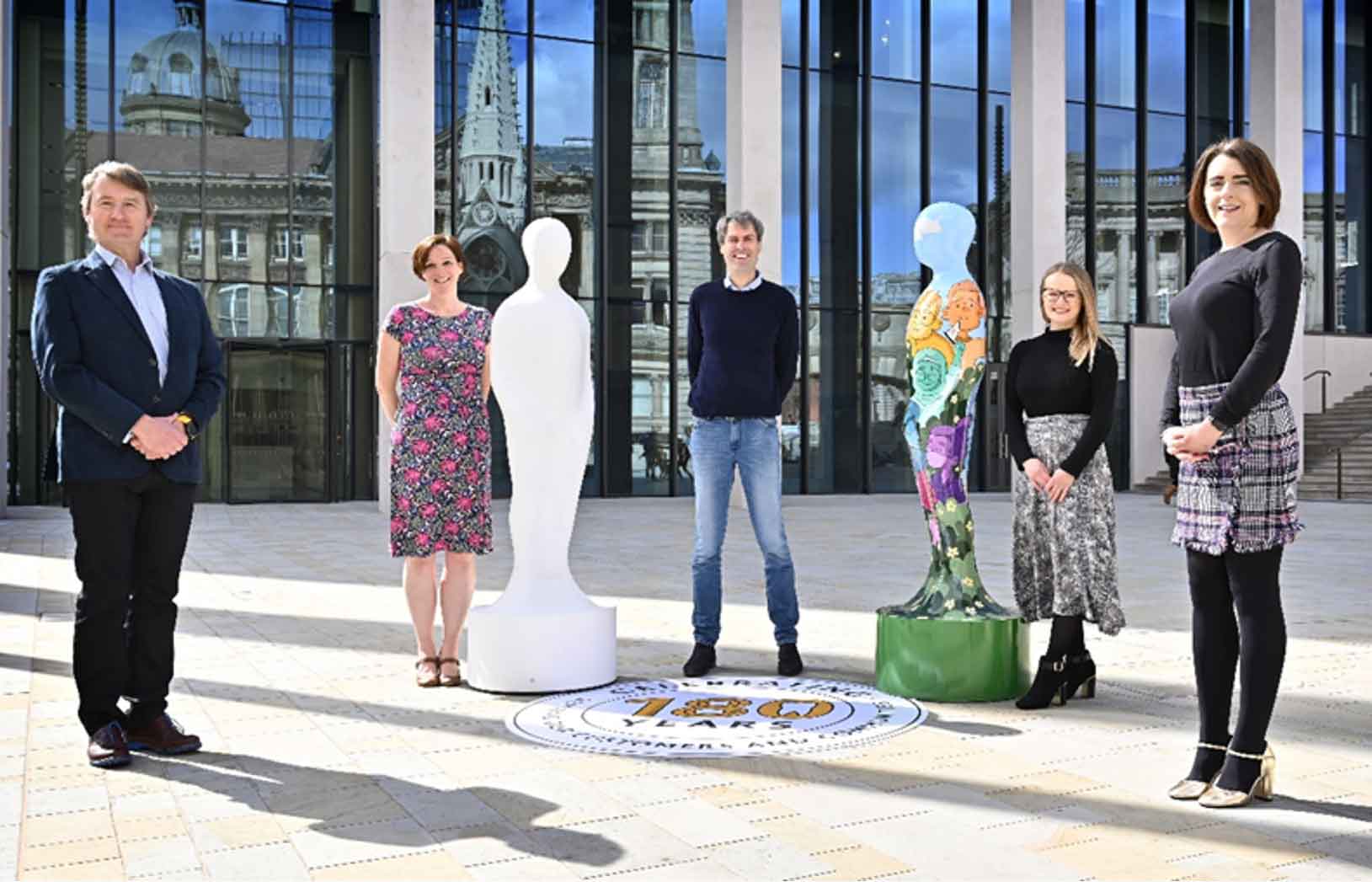 Birmingham-based specialist financial services mutual Wesleyan is celebrating its 180th anniversary this week.
To mark the occasion, Wesleyan is sponsoring Gratitude, an art installation led by global public art producer Wild in Art.
Gratitude will launch in Birmingham in August 2021. It will see 49 uniquely-painted sculptures placed around the city in tribute of the NHS and other key workers serving throughout the pandemic.
Following a UK tour, the sculptures will be auctioned off. With proceeds donated to NHS Charities Together, who support a variety of NHS services, including hospitals and mental health care providers.
Thank you
As a specialist in financial solutions for hospital doctors, GPs, dentists and teachers, the partnership with 'Gratitude' is also an opportunity for Wesleyan to say thank you to its loyal customers, who have worked tirelessly on the frontline over the past year.
Throughout its history – from its beginnings in 1841 helping factory workers save for sickness and funeral expenses, to its position today as one of the UK's strongest financial institutions and Birmingham's oldest companies – Wesleyan's community has been at its core.
And this focus remains central to its culture and therefore how it does business today. Wesleyan's status as a mutual is part of its DNA. As a mutual it also has no shareholders. Instead it works directly to benefit the members who invest in its business, and to align with their specific needs.
The business' mutual identity and community focus are reflected in the work of its charitable arm, the Wesleyan Foundation.
Since its launch in 2017, the Foundation has so far granted more than £3m to good causes across the UK. These are selected by the business' members and aligned with four key pillars. These pillars are health and wellbeing, education, innovation and social development.
Ultimately, the business has been able to provide direct financial support to the organisations that matter most to its community.
This includes standing by Wesleyan's core professions throughout a turbulent 2020.
Wesleyan Wellbeing Hub
Last year, the business launched a 'mutual support package' to help front-line critical workers. As well as providing a welcome boost to schools, charities and community groups in need of equipment and funding amid the COVID-19 crisis.
It also launched its 'Wesleyan Wellbeing Hub', providing 24/7 health and wellbeing support to members and non-members alike.
Mario Mazzocchi, chief executive, at Wesleyan Group says: 'Celebrating our 180th anniversary is a really special moment for us. It's given us an opportunity to reflect on our history and consider just how much the business has grown.
'I wish to thank our customers, members, colleagues and the communities we serve for their long-standing support of Wesleyan.
'Throughout the years, mutuality has remained fundamental to who we are. The wants and needs of our members defines Wesleyan. Our mutual status means they can directly benefit from our ongoing success.
'We look forward to continuing to make a difference to our customers and communities for many years to come.
'Over the past 12 months we have prioritised supporting our members who have worked so hard in exceptionally challenging conditions.
'As we continue to recognise their incredible dedication, we're proud to be the Birmingham sponsor of Gratitude and to support the important work of NHS Charities Together.'
---
Follow Dentistry.co.uk on Instagram to keep up with all the latest dental news and trends.