Working during the pandemic as a young dentist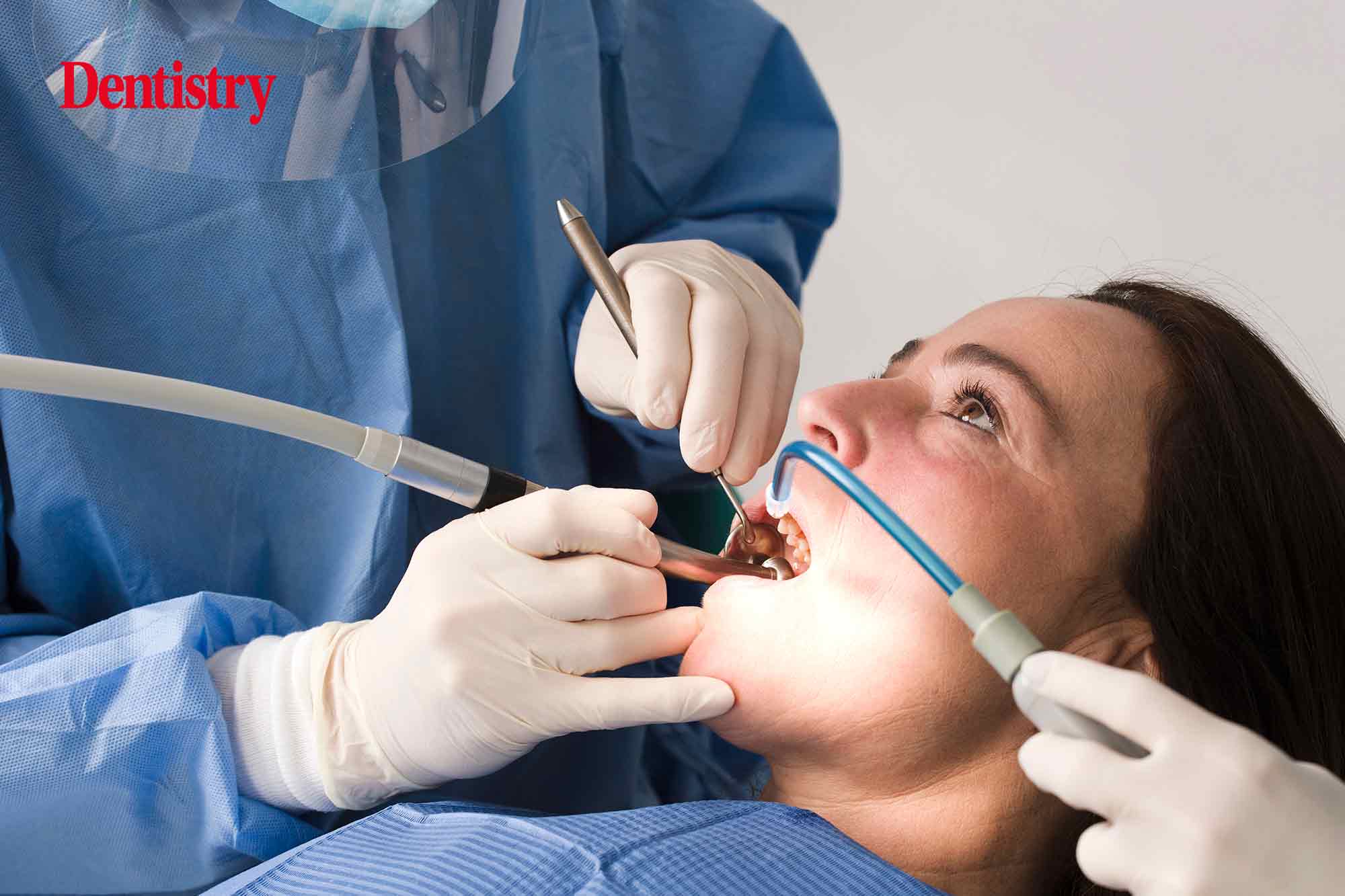 The DDU catches up Blanche Kadjo and Laura Maddison to discuss the impact of the coronavirus pandemic upon their working lives.
Could you introduce yourself and give us an overview of your role and why you decided to become a dentist?
Blanche Kadjo (BK): My name is Blanche Kadjo and I am a foundation dentist working in Nottingham.
Although it may sound cliché, I became a dentist because it combined three of my favourite things: working with people, being artistic and healthcare. After having work experience, it gave me a eureka moment that started my drive to becoming a dentist!
Laura Maddison (LM): My name is Laura Maddison; I'm currently a foundation dentist working within an amazing team in County Durham. This is ideal as it is close to my home in Sunderland. I've been lucky to stay within the north east for my foundation year, which I am six months into after qualifying from Newcastle University last summer.
I was inspired to become a dentist after working as a dental nurse. I did this for seven years before starting dental school and then part-time throughout university…and now here I am!
To what extent has your role been affected by changes brought about as a result of the coronavirus pandemic?
LM: If you'd have told me this time last year that I would be starting my foundation training amidst a global pandemic I wouldn't have believed you! But here we are, and although things are very different, the world of dentistry has adapted and we are getting on with things the best we can. My role as a dentist has stayed primarily the same, however with the addition of COVID-19 risk assessment of patients, increased personal protective equipment, and fallow time.
I am lucky that I have still been able to provide patient care so haven't felt too many setbacks in my foundation year. Although people are being told to 'stay home', many still do need dental treatment, so we haven't been too quiet.
BK: My role as a dentist has been greatly affected because almost everything in practice has been changed, from the specification of patients I am allowed to see, to the time I have lunch. It has been very interesting to see how quickly you have to adapt to these major changes and learn so much more in a short space of time.
What challenges have you faced professionally?
BK: Practice life has become more difficult as I am not able to see the same number of patients that I would have normally, which has cut down my experience a lot. Several changes have had to be made to accommodate further COVID-19 safety. How we treat patients has been a difficult transition for me and everyone in my practice in regards to maintaining aerosol-generating procedure (AGP) guidelines, patient concerns and telephone triaging.
LM: I think the main challenge is probably just the lack of personable communication. It is so difficult to communicate in the FFP3 masks with patients and other staff. It can often feel claustrophobic. And with all the other noises going on in a dental surgery it can be difficult to hear yourself think.
I always think a smile is the best thing you can wear. So when this can't be seen you have to make more of an effort to be a friendly face, and make sure the patients know you are actually happy to see them!
Are there any challenges that you feel are particular to your area of practice?
LM: In our foundation year we are expected to complete observations and assessments just so our trainers can see how we are getting on. This is usually done by a certain deadline. However, due to COVID-19, this has been difficult so dates have been rearranged. 
Study days would usually be face-to-face. They would be a chance to interact with other dentists on our scheme. But unfortunately most of them are now virtual. Health Education North East has been amazing in making sure we still get the best out of the situation. I can honestly say I don't feel I have faced too many challenges…I hope that doesn't mean there are some to come though!
BK: Mainly the lack of experience as a foundation dentist has been a difficult transition. However, thankfully as time goes by, my team and I have managed to get up to speed. Although it has proven stressful as a whole for other foundation dentists too.
What sorts of challenges have you experienced on a personal level, rather than professionally?
BK: The pandemic unfortunately cut my final year of university short by six months, which was devastating for me. I was not able to have a graduation, say goodbye to my cohort properly or finish my final year case that I was really excited for.
The pandemic, although it has not affected my family health wise thankfully, has taken a financial toll. This has changed a lot of plans my family and I once had.
LM: I miss having a social life, especially as I have now started a full-time job. Sometimes it's just nice to switch off and I think that's difficult when there isn't a lot you can do. I have been enjoying getting out for walks at the weekend. But, if I'm honest, I really miss the pub.
I miss little things like going out for dinner and to the cinema. The things I always used to take for granted, but never again. I've felt disappointed about not being able to celebrate my graduation with friends and family.
But I think everyone in this past year has lost out on something. So if that's all I'm missing out on then I'm very lucky! I'm happy to still be able to work, and keep myself busy.
How have you managed these various challenges?
LM: I've tried to keep myself busy, walking, Zoom with friends and working. I've just tried to stay positive and grateful that I still managed to qualify and that I have plenty to keep me busy.
BK: I have learnt to just try my best to not let the pandemic get in the way of my work and personal life balance by adopting a realistic mindset and trying to be grateful for all the things I have regardless of the challenges I face.
How do you feel patient care has been affected?
BK: There has a been large backlog of patients who have not been seen, which has been stressful at times. It means there's a higher number of emergencies and phone triages. Even with the larger waiting list now due to safety guidelines, I can't see as many patients as I'd like.
LM: I think it was more in the beginning of the pandemic that patient care was mostly affected. Then, most dental appointments were postponed unless they were emergencies. Now we are slowly getting through the backlog of patients and returning to more routine appointments.
What are your thoughts for the future?
LM: Positive thoughts, positive thoughts, positive thoughts! I really hope that we start to feel a little bit of normality – not just in dentistry but in our everyday lives.
I would love one day to see my patients' faces – and not half of them – as they walk through the surgery door, and for them to see mine.
BK: The pandemic has definitely opened up a new way of working in the dental sphere. Subjects like infection control, emergency treatment, time management and the importance of team work from afar will now be in the forefront of all practices and patients alike. I believe this will be a beneficial thing in the long run.
Finally, what's your message to readers?
BK: Don't be anxious about the future or your dental career, enjoy the place you are in now and make the most it!
LM: Keep at it! You're all doing an amazing job, and we are all doing the best we can! A lot of other services aren't providing face-to-face appointments, but we are.
Hang on in, the future is bright!   
---
This article first appeared in Young Dentist magazine.