Decon leadership – get qualified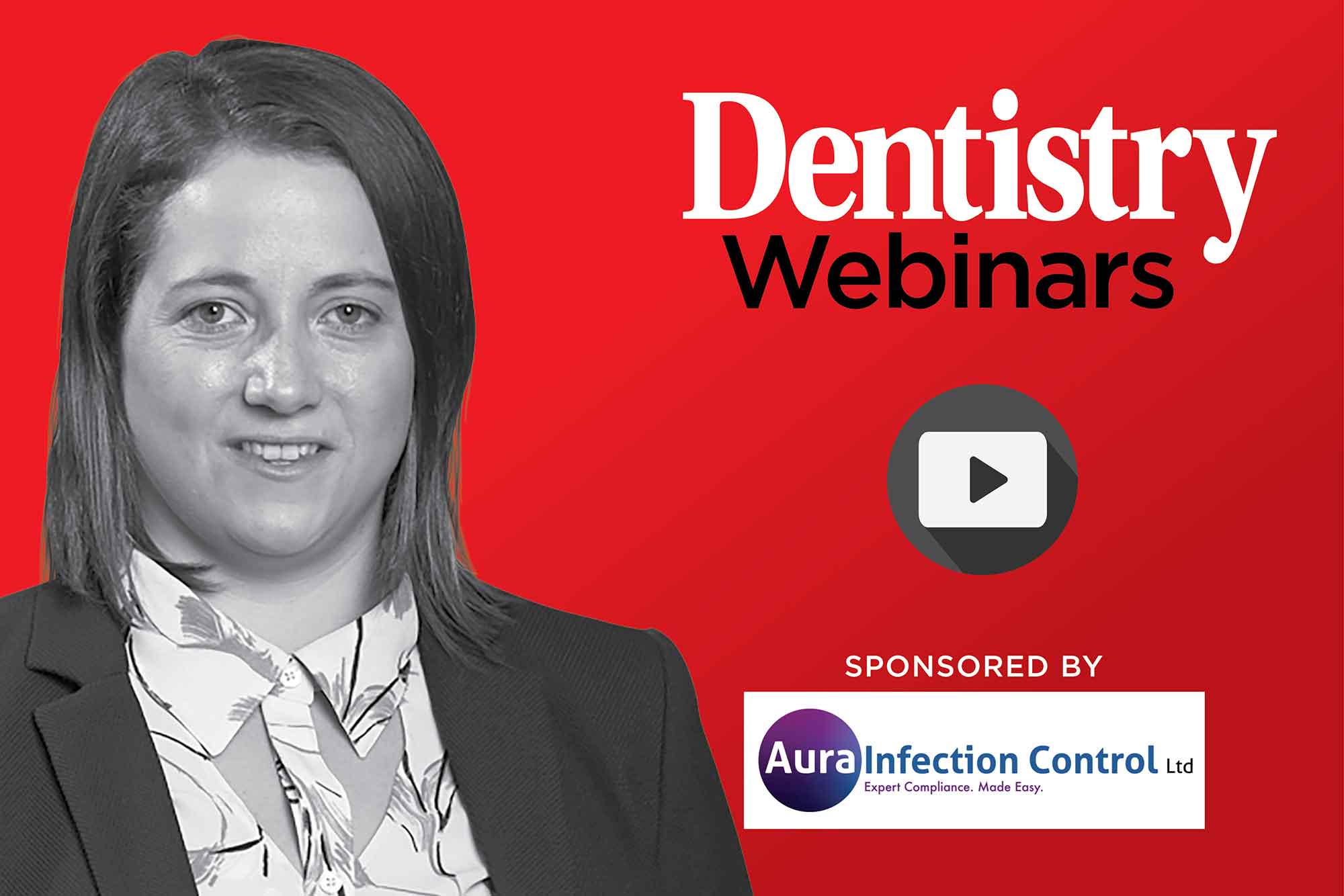 Laura Edger will cover decontamination leadership and how to get qualified during a free webinar on Tuesday 4 May at 19:00.
The aim of this webinar is to discover the route to competence for dental decontamination leads and to understand the underpinning knowledge of decontamination and leadership to manage a safe and effective decontamination area.
This webinar is for experienced and aspirational decontamination leads and practice managers.
Learning outcomes
Understand the designated roles and responsibilities
Understand how leadership can impact decontamination process efficacy
Appreciation of the range of knowledge and skills required to be a competent decontamination lead
Understand ethical reasons for decontamination
Have a foundation of knowledge ready for a full level three NVQ in dental decontamination.
Laura Edgar
Laura is an expert dental decontamination trainer and fully-qualified teacher with a special interest in DUWL and biofilms.
She is the managing director of Aura Infection Control. Aura is one of the UK and Ireland's leading providers of infection control services and products to the dental sector.
Laura also holds a position at the Infection Prevention Society and is a highly experienced speaker on the dental conference circuit.
Laura has developed her knowledge and experience of dental decontamination with a degree in decontamination of reusable invasive medical instruments from Anglia Ruskin University.
In addition, she has worked in dental decontamination for over 10 years.
---
To sign up and watch this webinar for free, visit dentistry.co.uk/dentistry-study-club.
Catch up with previous On Demand webinars