Brown bear undergoes root canal treatment for abscess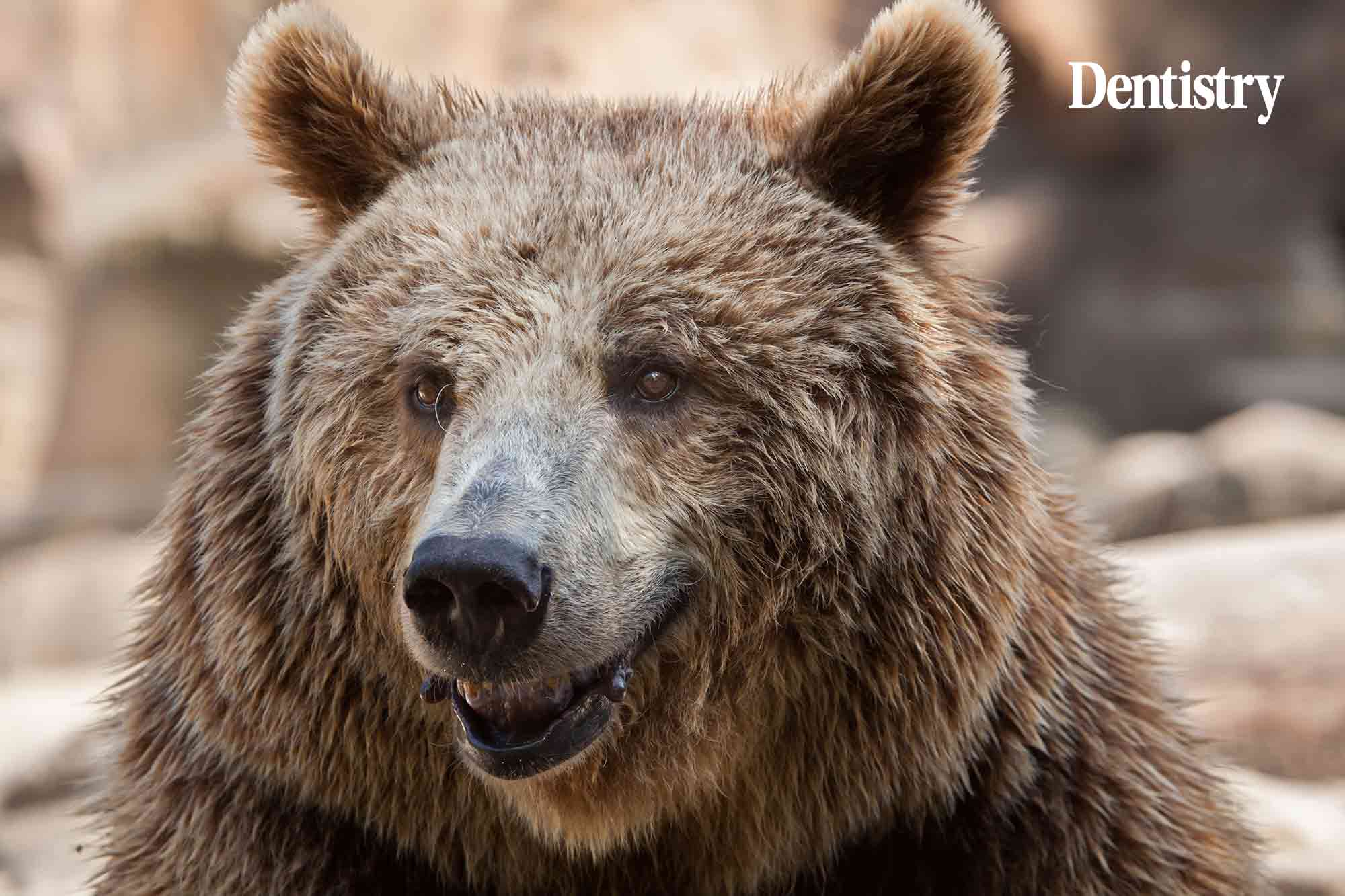 A brown bear suffering from toothache underwent a root canal treatment to remove a painful abscess. 
The four-year-old European brown bear – named Neo – received the care at the Wild Place Project, near Bristol, according to the Darlington and Stockton Times.
The bear was suffering from an abscess at the base of a canine tooth, prompting his keepers to take action.
'Essential' work
He was put under general anaesthetic for three hours, which allowed veterinary specialists to successfully treat the infection.
Veterinary dentist Martin Brice carried out the treatment, who said the root canal was 'essential' if the abscess was to be removed.
He added that further treatment may be necessary in six months' time as his teeth may not have completely matured yet due to his young age.
Increased risk
In other news, research shows that those suffering from gum disease are at increased risk of COVID-19.
New research hailing from the University of Birmingham suggests the accumulation of dental plaque and periodontal inflammation boosts the chances of more severe cases of the virus.
Additionally, high concentrations of the virus in saliva and periodontitis is associated with an increased risk of death.
As a result, healthcare experts recommend a thorough oral hygiene routine to help reduce one's chances of being seriously affected.
Better understanding
Iain Chapple is co-author of the study and also a professor of periodontology at the University of Birmingham.
'This model may help us understand why some individuals develop COVID-19 lung disease and others do not,' he said.
'It could also change the way we manage the virus. For example, exploring cheap or even free treatments targeted at the mouth and, ultimately, saving lives.'
---
Follow Dentistry.co.uk on Instagram to keep up with all the latest dental news and trends.