Redeployment to track and trace – a foundation dentist's experience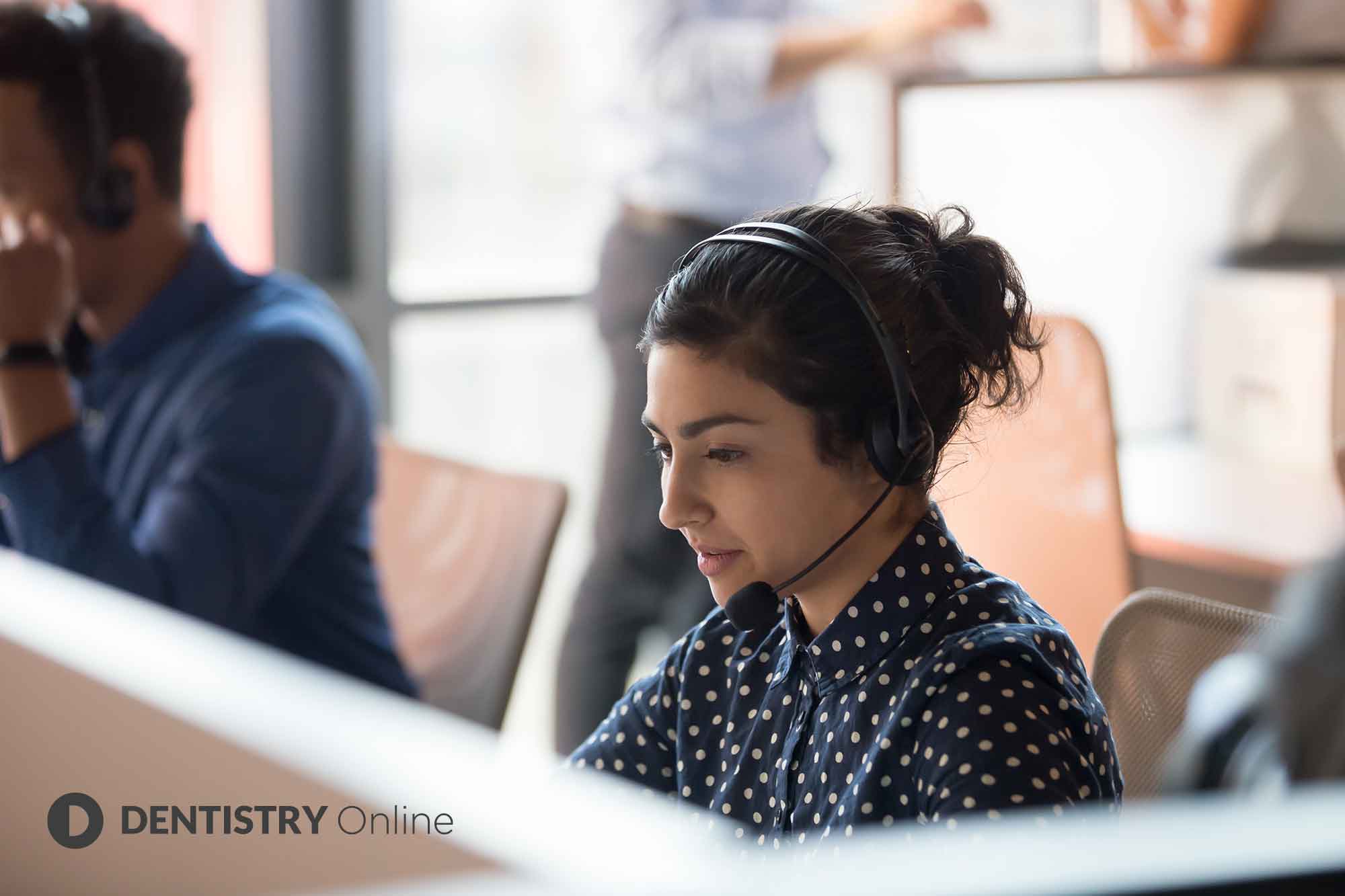 Roshni Ruparelia gives her experience after helping out with the track and trace efforts during the COVID-19 pandemic.
Graduating from dental school is not an easy task. Let alone in the thick of a global pandemic.
During our virtual graduation, our head of dentistry, Professor Iain Chapple, spoke of our resilience and adaptability during testing times.
At the start of my dental foundation training (DFT), there were fewer than five coronavirus deaths on a daily basis. However, rumours of a second wave of outbreaks were rippling through society.
The government did not exclude the prospect of foundation dentists working on the frontline.
At this point, I appreciated the complexity of national redeployment. Considerations of factors I had only a working understanding of came into play. Including the need to contact indemnity providers to ensure we were covered for specific roles.
And sure enough, following an email from Northamptonshire County Council and confirmation from my training programme director, I learnt that I was being redeployed. Although not quite how I imagined.
COVID-19 redeployment
Discussing with peers and reading articles from previous DFTs, I pictured myself proning COVID-19 patients in intensive care units. Or swabbing for antigens and antibody testing.
By complete contrast, and perhaps an anti-climax, I had a non-patient facing role.
Behind a phone as part of the track and trace efforts, I had the role of a local contact tracer alongside the Public Health Northamptonshire Contact Tracing team.
Re-assignment not only had an impact on me, but on my training practice.
I saw how incredibly adaptable we have to become as a team. Reception staff re-organised my patient diary within hours. The practice changed the nursing rota and the other dentists in the practice offered to share my workload. This would ensure seeing and triaging all emergency patients in a timely manner.
Track and trace
At the start, public health consultants explained the test and trace timeline.
This starts following confirmation of a positive case and uploading this onto the national system (Contact Tracing and Advice System or 'CTAS'), with management by a national team within 24 hours.
For non-responsive cases, records are sent to local authorities for follow-up.
My role was to call these more challenging cases and encourage them to participate in the scheme. I would collect the relevant information (including case contacts and activities). Deduce where and when the case contracted the virus and whether the case needed escalating.
During induction, training involved e-learning on data security awareness, safeguarding, and clinical and information governance.
Such modules may take longer to digest and complete had we not been consistently exposed to such themes throughout dental school.
One of my first cases was of a young child, for whom I automatically acknowledged that I needed to speak to the parent to confirm their parental responsibility and speak on behalf of the child.
A further two cases featured two individuals whose first languages were not English.
My ability to understand their responses in their native languages of Gujarati and Spanish respectively avoided the need for a translator and a delay in their tracing.
Providing support
On the whole, respondents were supportive, cooperative and appreciative of the track and trace efforts. However, not all conversations went so smoothly.
On occasion, I would call a household landline, only for the person answering, the confirmed case's spouse, to inform me that their partner is unavailable as they were hospitalised following contraction of the virus.
The first time this occurred, I didn't know what to say. But it was only a matter of moments before I gathered my thoughts.
From a month of triaging patients in dental agony, it was second nature to be able to express empathy in words. As well as provide comfort and signpost to supportive information and advice.
Amongst the myriad of emotions, from sadness to anxiety, it was only inevitable that anger would soon present itself.
'You're wasting my time'
One specific conversation involved a case convinced that contact tracing was a conspiracy. They thought it was part of a wider identity theft operation.
From the moment I introduced myself, the case began to shout words of abuse. They would demand my personal details and repeatedly exclaim: 'You're wasting my time' and: 'What do they pay you for?'
It could have been all too easy to retaliate. However, years of communication role plays at dental school, encounters with agitated patients and even a recent study day on how to handle workplace aggression helped me maintain a calm and confident exposure.
After five minutes of ranting, the case ran out of steam. At which point I was able to defuse and conclude the call.
Thankfully, not all conversations were so emotionally taxing.
Not dissimilar to working in dental practice, my redeployment days were always an opportunity to engage with the weird and wonderful general public.
I learnt the majority of people struggle to say any word except 'yes' before their morning coffee. It is not uncommon for fathers to forget their children's birthdates (and their wife's…). The symptom profile for COVID-19 is definitely not just a fever, cough and change to smell and taste (anecdotally anyway).
Why this role?
By the end of the placement, as 10 foundation dentists from the Leicestershire and Northamptonshire scheme, we had taken more than 900 calls and 60 successful escalations.
With our support, the team went from tracing 69% of all confirmed cases in Northamptonshire to 89%.
From the start, I wondered why dentists for this role. Wouldn't we be more valuable in patient facing roles supporting key clinical staff?
It was only to this end that I realised our true impact.
Reflecting on Professor Chapple's message, I believe it was our transferable skills as newly-qualified dental practitioners that allowed for this positive outcome.
This included, but was not limited to, our ability to adapt to a new working environment, understand the fundamentals of consent and confidentiality, communicate effectively and compassionately, and display investigative skill.
On a personal level, redeployment to a non-patient facing role has redefined my perspective on the meaning of terms such as 'key worker' and 'on-call'.
I now have such immense appreciation for all members of our community. Including those fighting against COVID-19 behind the scenes.
---
Follow Dentistry.co.uk on Instagram to keep up with all the latest dental news and trends.