The new generation endodontic file system – Protaper Ultimate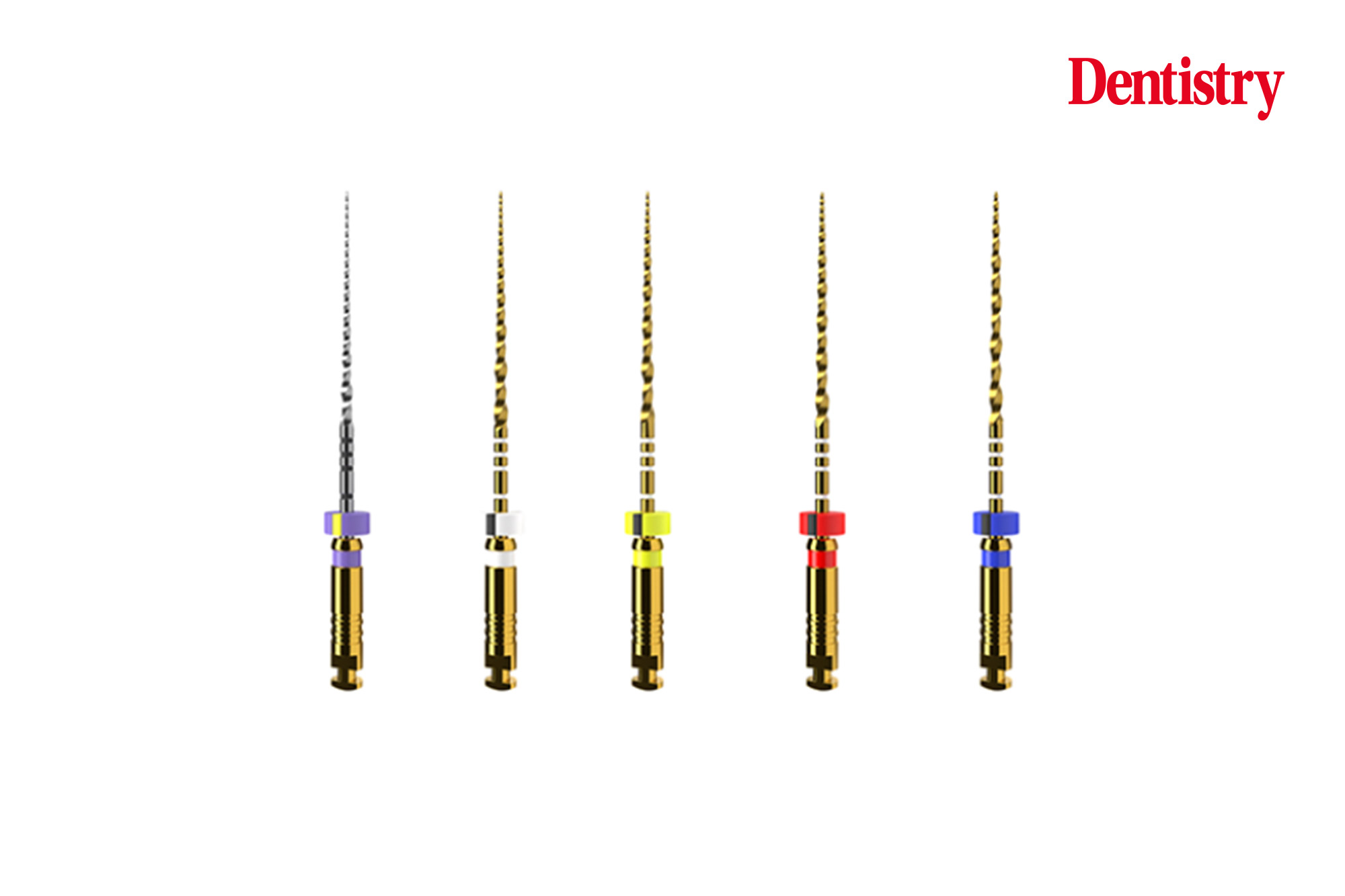 Specialist in endodontics and senior lecturer, Sanjeev Bhanderi shares his experience of using the new Protaper Ultimate file system from Dentsply Sirona.
As an Endodontic Specialist I have been practising endo for 25 years, including 13 years of running my own private endodontic practice in south Manchester. I have been a staunch advocate of the Protaper file system since it was first launched in 2001, and despite testing out a number of different file systems over the years, both rotary and reciprocating, it is the system that I have always returned to.
I have always preferred using rotary systems because of their versatility and ability to treat any type of case from the easiest to the most complex. A rotary system is my file system of choice especially when it comes to retreatments.
The new generation
Protaper is a file system that has evolved and yet has stood the test of time without any great change in its original design. Now building on the success of Protaper Gold, Dentsply Sirona has launched the fourth generation of Protaper endodontic files – Protaper Ultimate.
Designed for clinicians who perform frequent endodontic procedures and wish to expand the range of anatomical treatment they provide, I'm glad to see that Protaper Ultimate still retains the file sequence so familiar to users of Protaper Gold.
The treatment concept is based on three core pillars. Shaping, 3D cleaning and filling root canal systems and it uses three file types, namely the Slider, Shaper and Finishers.
The Slider file, which combines the original Proglider and S1 files, establishes the glide path whilst extending the initial orifice opening thanks to its flared top.
The Shaper file then continues the crown down concept by bringing the taper down more into the apical third, then you are ready to go straight on to the finishing file sequence.
A new approach
A noticeable improvement in Protaper Ultimate is its narrower taper. This chimes with the preference of many endodontists who now lean towards a minimally invasive approach. This requires narrower tapers that conserve more of the tooth structure.
While I'm not completely convinced by the extremely narrow tapers that some systems now offer, I believe Protaper Ultimate strikes a very good balance.
With a narrow taper, the prep is conservative and it feels and performs a lot safer in calcified or very curved canals. The narrower the instrument the more flexible it will be and there is much less chance of file breakage. You can also feel less drag going into curved or complex canals, compared with what you would have originally felt with an original F1 or F2.
There has been no compromise with the cutting efficiency of Protaper Ultimate. Sometimes if a file is too flexible it tends to soften the cutting effectiveness and you have to work them a bit more and it takes longer to achieve the same result, whereas Protaper Ultimate remains as efficient as ever.
It's also another reason why I like the new Slider file as it seems to cut really well, it is quite resilient in small canal spaces and I find it really efficient for the majority of cases.
I have also been using the new Protaper Ultimate absorbent points and gutta-percha points as they have been designed to work perfectly with the files and are colour-coded to match the different file sizes. They fit very precisely and there's no discrepancy between the file shape and the GP points.
They are slightly softer as well which means they glide around the root canal curvatures very nicely, making it a very comprehensive system that works together really well.
Ease of use
Protaper Ultimate is the ideal file system for both experienced endodontists and those just starting out in endodontic practice. For those already familiar with ProTaper Gold the transition is simple because the sequences are virtually the same. The fact that this is such a flexible system and that the files are so easy to use makes it feel a safer system to use all round.
Those who have never used ProTaper Gold can also pick it up quickly as it's a logical system and the way it shapes the canal from top to bottom is exactly what I've been teaching my students for 20 years. It doesn't jump from one thing to the next, it follows a logical pathway that is really easy to pick up.
When I'm teaching the more experienced dentist or endodontist we don't necessarily use the full file sequence, we can tailor the sequence depending on the complexity of a particular case.
In straightforward cases, for example, you can miss out the Slider and move straight onto the Shaper or even F1 file, but if you struggle at any point you can always bring an instrument back into the sequence that you may have missed out.
Naturally, in a very complex case the full sequence will always be required.
A system for all
What I like so much about Protaper Ultimate is that Dentsply Sirona has not completely changed the concept of the original Protaper Gold.
This makes it easier to teach the system to students and it will be straightforward for general dental colleagues to take on.
It comes from a long history of excellent design and innovative research and development – a very smooth evolution that will take endodontics to the next level.
---
To find out more about Dentsply Sirona's extensive range of endodontic solutions please visit dentsplysirona.com/endodontics or call 01932 838 338.