Practice Makes Perfect – it's not yet lights out for dentistry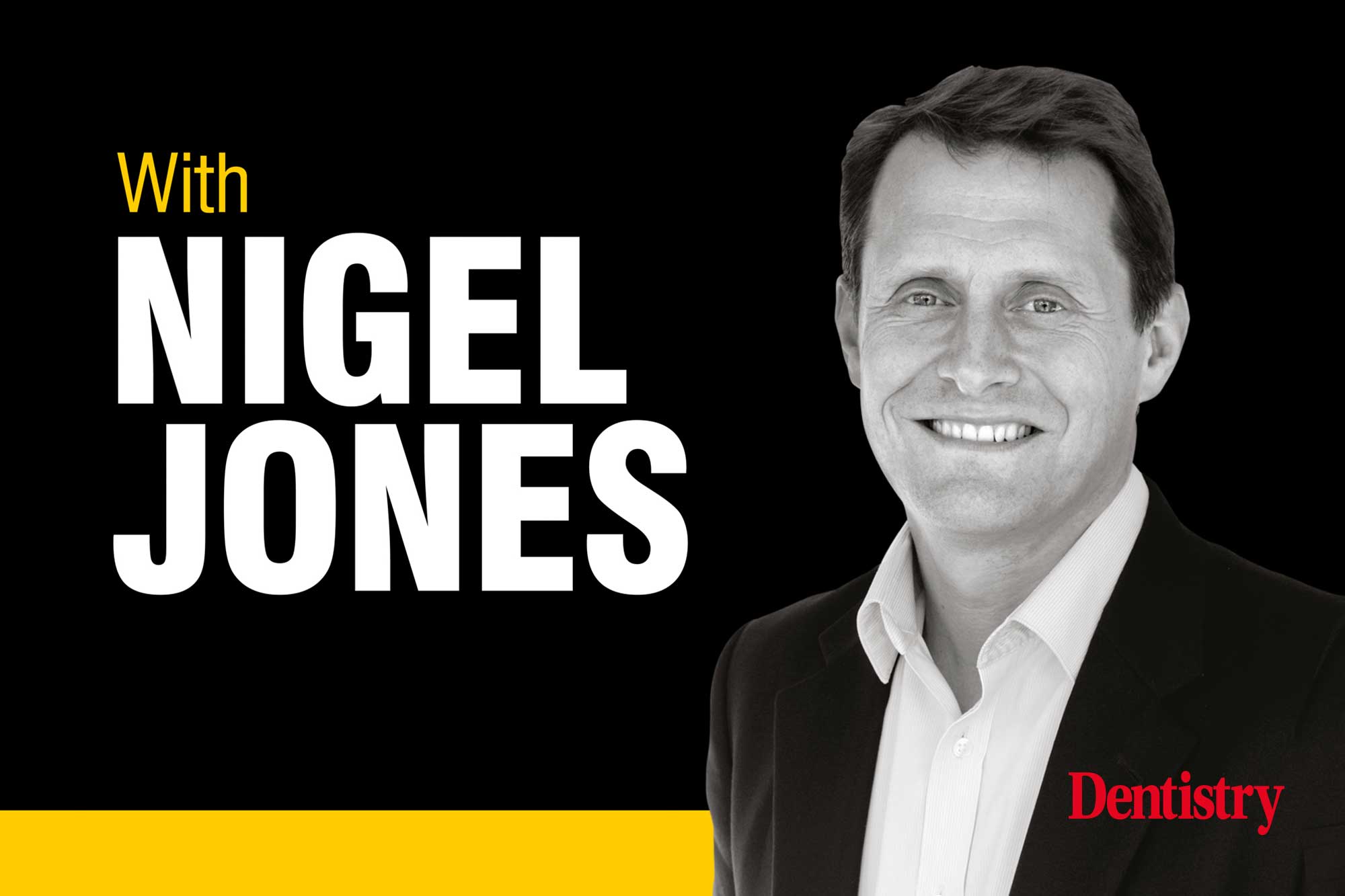 In the latest Practice Makes Perfect, Nigel Jones discusses the importance of focusing on the positives in dentistry and why he believes the profession is heading into a golden age.
In amongst all the doom and gloom surrounding much of dentistry, I was fortunate recently to be on the receiving end of, not so much a glimmer of hope, but full-on stadium headlights and strobes!
This came about when I spent some time in the company of a large group of owners of mixed and fully private practices, as well as many of their associates.
Now I'm not going to use this as a tenuous link highlighting the downsides of the NHS. Or emphasising the benefits of private dentistry, as many of you might expect.
What I actually want to do is to take a step back from that debate. I want to say how incredibly refreshing, even energising, it was to spend some time focusing on the positives that come with being a member of the dental profession.
'Immense pride'
In amongst the group were a number of dentists towards the end of their careers. They are in the process of selling their practices and mapping out their retirement plans. And, of course, many of them were looking back fondly on 'the golden days of dentistry'. They felt sad about how their world has changed in the last couple of decades.
However, even then, as they reflected on their careers, there was immense pride at the positive impact they've had on patients and their wider communities. The conversations were peppered with examples of lives that had been changed.
And then there were the newer practice owners who were both a little daunted and incredibly excited about the challenge they had taken on of bringing to life their vision of the ideal practice. There was confidence and humility in all of them. What shone through was the clarity of purpose when it came to patient care and nurturing their teams.
Golden age
Finally, there were the associates, some of which clearly hope to become owners at some point in the future. There were others who have no aspiration for practice ownership, often having been put off this by their principals. And therein lies the point of this column.
Without doubt, the complexity of running a dental practice has multiplied during the course of my thirty years plus of working with the profession. Regulation, litigation, employment law and contract management issues abound. But all the established owners I spoke to on that occasion, and I spoke to dozens, had no regrets. They were proud of how they had overcome these challenges to make such an important contribution to society.
I firmly believe dentistry in the UK is entering another golden age, despite the current difficulties in the NHS. My hope is that those newer, younger, motivated practice owners I met can be the inspiration for many of their associate colleagues to follow in their footsteps.