South West Dentistry Show – Fiona Ellwood on blame within dentistry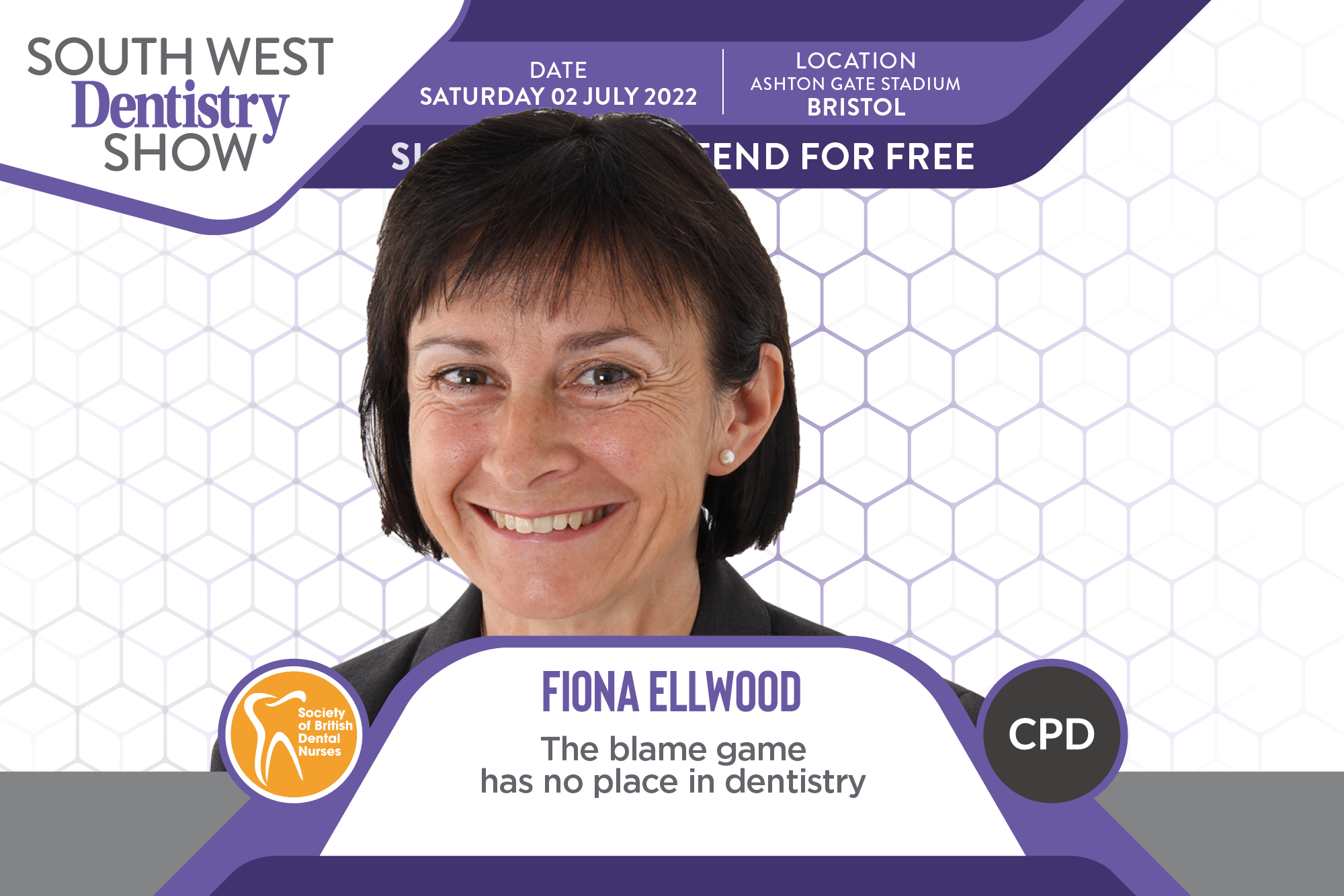 Fiona Ellwood will take to the stage at the South West Dentistry Show this year to discuss blame within dentistry.
FMC is bringing a major dental exhibition to the south west of the UK for only the second time.
Taking place on Saturday 2 July, it is back by popular demand after it was a huge hit last year.
The South West Dentistry Show will be your chance to learn, engage and experience the very latest in dentistry. It will include an impressive array of power lectures on a variety of clinical topics, as well as a whole range of leading companies exhibiting.
'We cannot wait for another year of fantastic shows,' Leanna Ellis, events director at FMC, said.
'By launching our regional calendar, we will bring the show to you. With that in mind, we will be sure to make it an event to remember.
'From dentists to dental nurses and technicians, it's a show with something for everyone. Register and sign up now for free.'
To register for the South West Dentistry Show, simply visit www.dentistry.co.uk/south-west.
What's on at the South West Dentistry Show?
We have a whole host of speakers lined up for the show, including:
Chris Barrow – The top 10 habits of Champions League dental businesses
Ashish Soneji – Focusing practice on minimally invasive cosmetic dentistry
Deepak Simkhada – The periodontal medicolegal minefield, how can I avoid it?
Alfonso Rao – Full arch: different strategy to rehabilitate patient's dentition
Aly Virani – Waterless bone drilling for dental implants: the slow drilling protocol
Alexander Lichtmannegger – Full arch prosthetics on divergent implants
Alison Large – Managing patient expectations.
We'll bring you more information and more speakers over the coming weeks – stay tuned.
---
For more information and to register, visit www.dentistry.co.uk/south-west.