Last chance to get your entry in for the Dental Practice Accelerator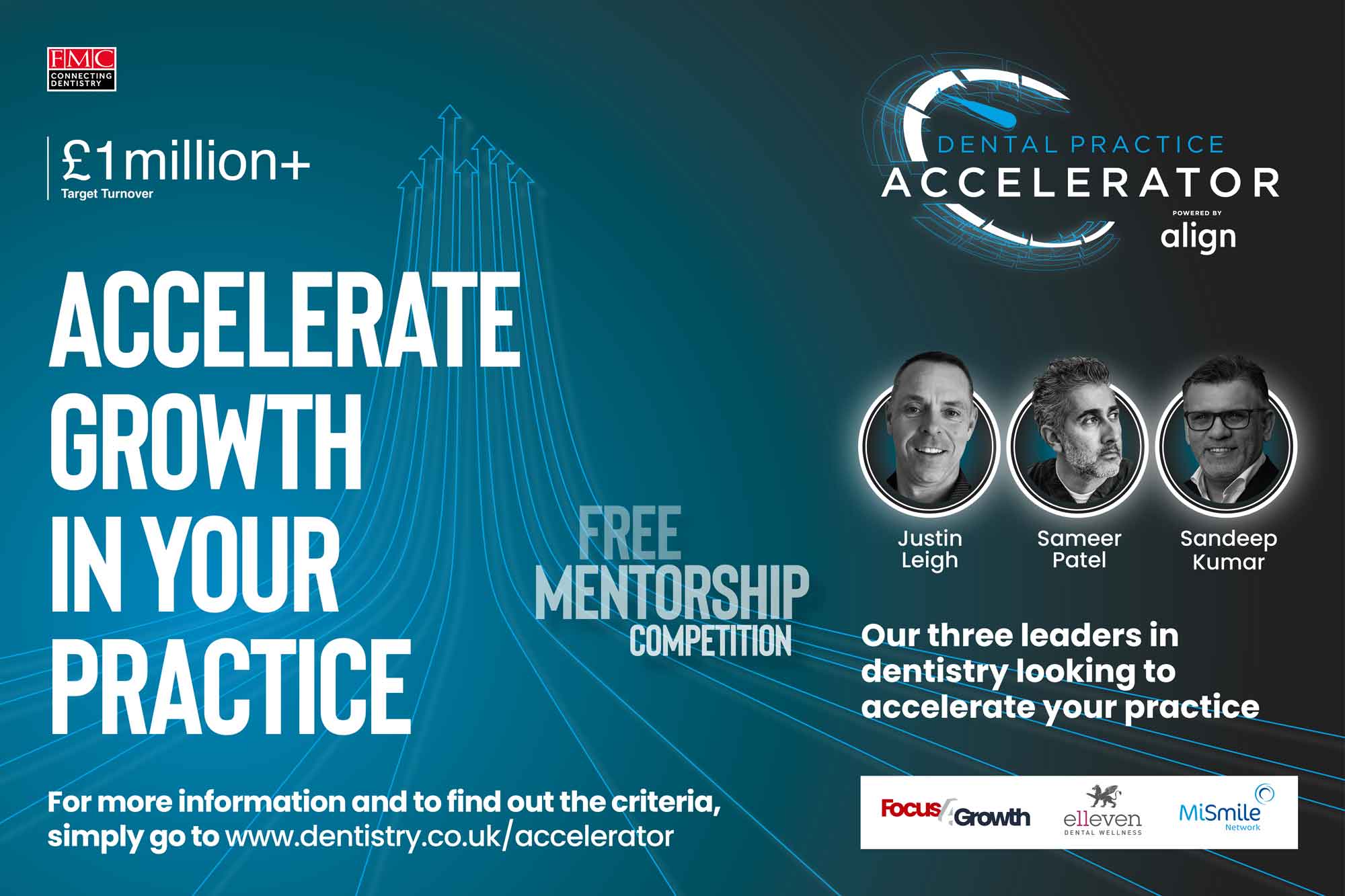 Today is your last chance to submit your entry and be in with a chance to win mentorship to become a £1 million+ turnover practice.
Over the last few weeks we've been asking you to submit your practice details and backgrounds to be in with a chance to get on a new mentorship programme.
The idea behind the Dental Practice Accelerator programme is to guide and help principals grow their practice to a £1 million+ turnover practice.
'We want to help those practices that are currently struggling,' Seb Evans, Dentistry editor, says.
'The Dental Practice Accelerator aims to support practices with the help of business leaders who have been there and done it.
'We'll follow you through the process, find out how things are going and what changes you've implemented to make it work.
'We hope you'll join us on this journey.'
And it's not too late to enter. Simply fill in the form at the bottom of this page.
Dental Practice Accelerator
What if there was an opportunity for three dental gurus to come into your practice, review how things were currently going and give you a bespoke business plan to take your practice to a £1 million+ revenue practice?
Not only that, but they will hold your hand and guide you through the process.
And these three dental gurus have been there and done it.
They include:
Today is your last chance to submit your entry.
So send it in to us below.
What do we need from you?

The practice:

Established practice
Turnover below £1M
Ambition to achieve £1M in revenue
Desire to improve the practice brand and presence.

The owner:

Prepared to make investment in the business to grow
Positive attitude and also willing to be mentored and coached
Accountable and action oriented – will engage, listen and then implement recommendations
Ability to show vulnerability, be open to feedback (from us and their teams) and 'park their ego'
Prepared to be in the 'public eye' and on display
Willing to promote their practice, team, patients, treatments and this programme.

The practice team:

Willing to learn and grow with the practice
Openness to change and to be challenged
Desire to be part of the programme and the public awareness that brings with it
Want to be part of a high performing team.

Enter using the form below.
---
---