Dental Practice Accelerator – time to send in your application now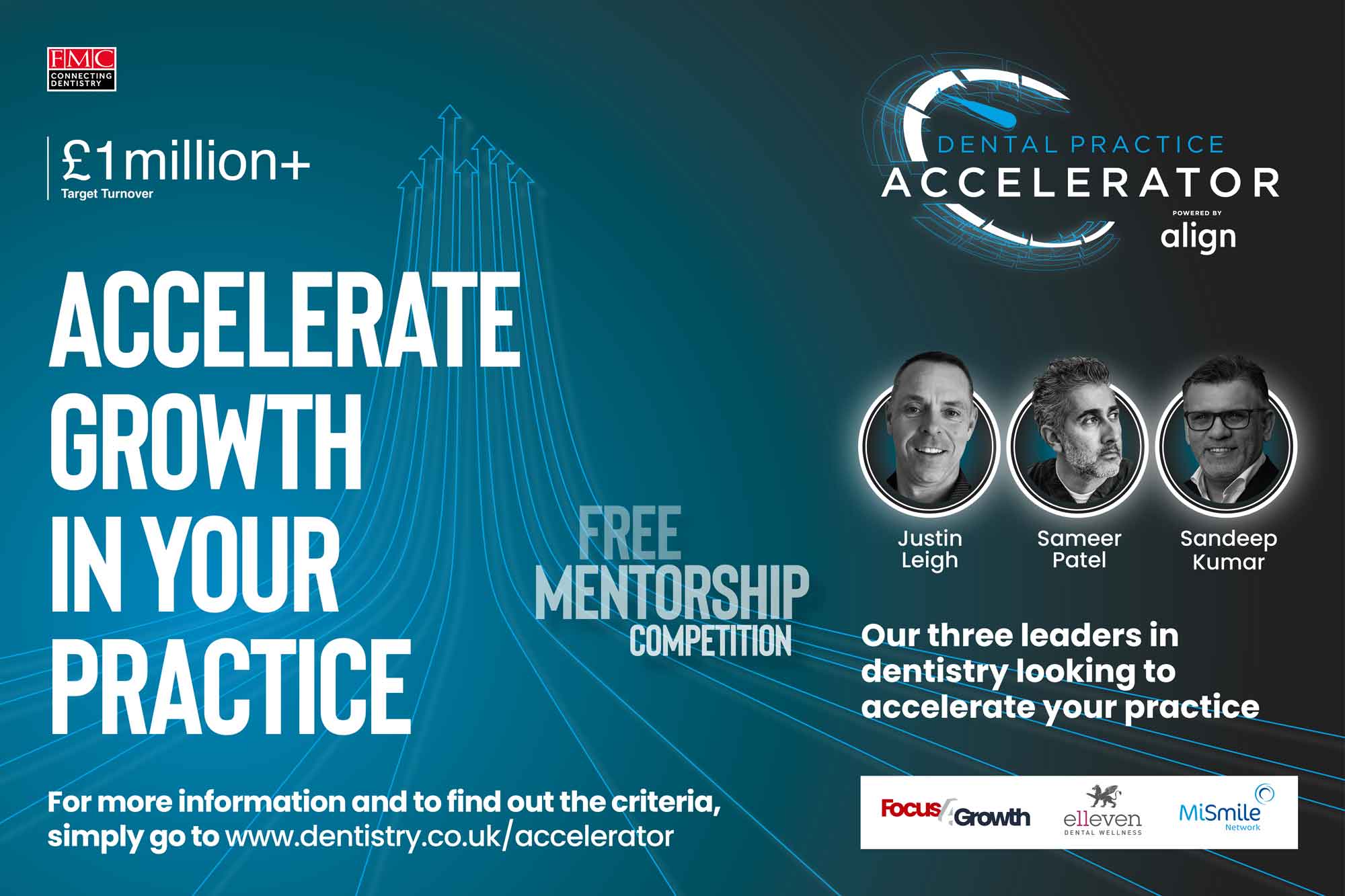 Dentistry is giving you the opportunity and support to grow your practice and become a £1 million+ turnover practice.
With dentistry currently in a state of boom, now is the perfect time to take advantage.
But many principals are left not knowing which way to turn, how to grow their practice and where to invest and get the return they need.
This is where the Dental Practice Accelerator programme can help.
'We want to help those practices that are currently struggling,' Seb Evans, Dentistry editor, says.
'The Dental Practice Accelerator aims to support practices with the help of business leaders who have been there and done it.
'And we'll follow you through the process, find out how things are going and what changes you've implemented to make it work.
'We hope you'll join us on this journey.'
Sameer Patel is one of the three gurus who are hoping to change the fortunes of a dental practice. Below we hear what he's hoping for from the applicants.
Meet the gurus
Sameer Patel is one of the three gurus who are hoping to change the fortunes of a dental practice.
He is clinical director of the multi-award winning Elleven Dental Wellness in London's Harley Street.
With years of experience, when it comes to growing a successful practice Sameer has been there and done it.
'We're really excited to hear from your practice,' Sameer Patel told us.
'What we're looking for is people with a growth mindset.
'We want a practice that can grow, one that maybe hasn't taken that next step into technology or hasn't had a focus on leadership.
'This is a chance for you to apply for this amazing program.
'Three of us; Justin, Sandeep and myself will work with one practice to grow them.
'Get your application in for us.'
What do we need from you?

The practice:

Established practice
Turnover below £1M
Ambition to achieve £1M in revenue
Desire to improve the practice brand and presence.

The owner:

Prepared to make investment in the business to grow
Positive attitude and also willing to be mentored and coached
Accountable and action oriented – will engage, listen and then implement recommendations
Ability to show vulnerability, be open to feedback (from us and their teams) and 'park their ego'
Prepared to be in the 'public eye' and on display
Willing to promote their practice, team, patients, treatments and this programme.

The practice team:

Willing to learn and grow with the practice
Openness to change and to be challenged
Desire to be part of the programme and the public awareness that brings with it
Want to be part of a high performing team.

Enter using the form below.
---
---