Is your practice powered by innovation?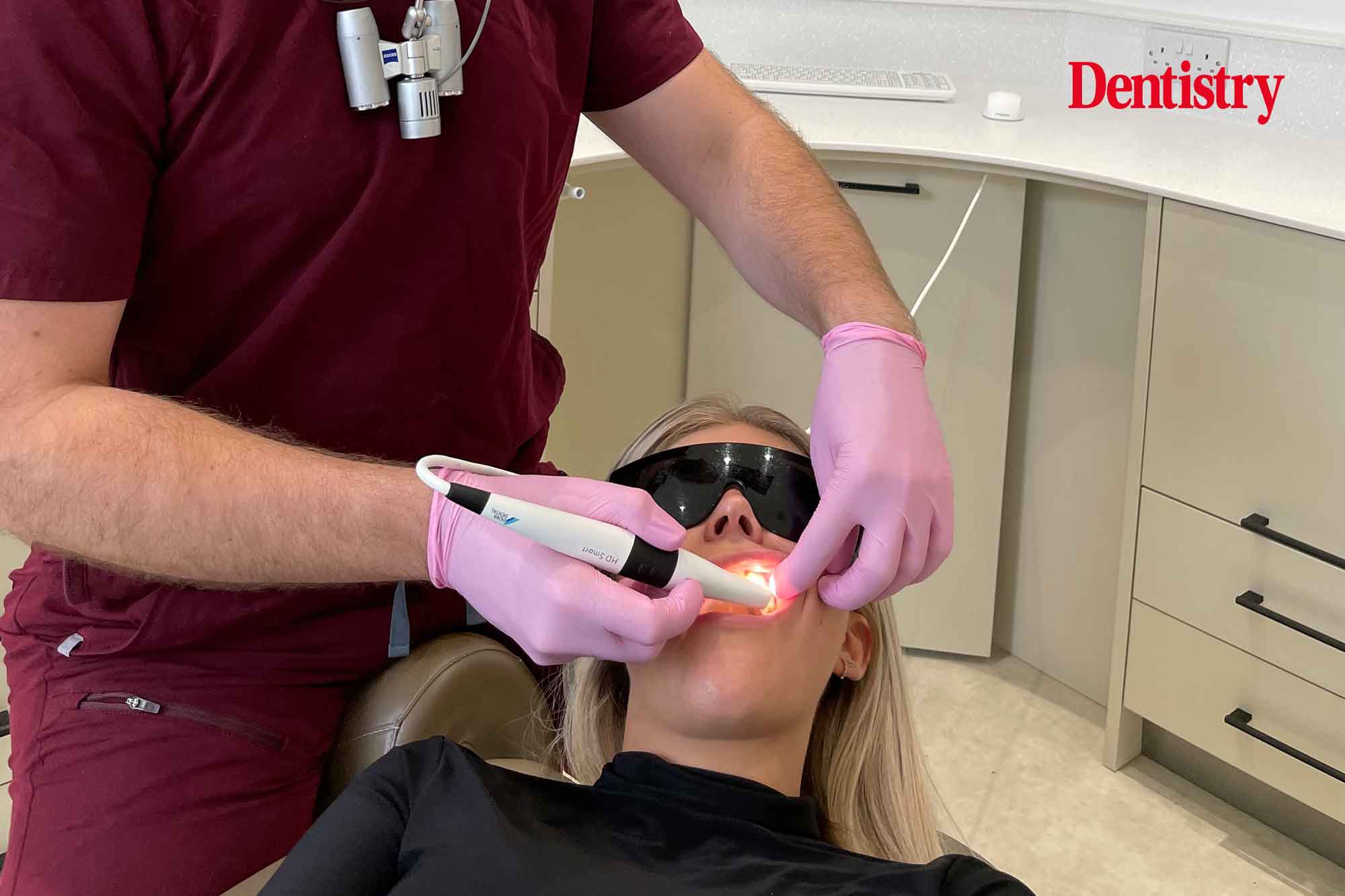 George Cheetham explains why forward-thinking practitioners would be wise to keep pace with new technology.
Up until now, investment in technology across dentistry has been slow.
As an industry, we need to work harder to change the attitude of our patients. Technology can play a vital role in this process.
Do patients now expect high quality technology? The short answer is probably not (yet).
There are too many dental practices out there that haven't invested enough in technology to change patients' expectations when visiting the dentist.
Embracing new technology
Our patients are positively surprised by the type of technology we have invested in at Fulham Road Dental.
They love, for example, that they can simply watch Netflix. This drives a great patient experience, powers positive word of mouth and, ultimately, increases patient numbers.
As a squat practice, we believe it is very important to invest in key technology. We're trying to differentiate ourselves and grow our patient base.
Embracing digitalisation is one of the easier ways to achieve this objective.
We have all the necessary dental equipment and specialities to be a 'one-stop shop' for our patients.
We have many internal referrals amongst our team of specialists. This is extremely convenient for both patients and dentists.
The model leads to better communication between our practitioners and, therefore, better patient care.
It's a much more convenient journey for patients. And it removes the obstacle of them having to travel elsewhere for a CBCT scan, for example.
Having that ability to diagnose instantly is a luxury.
Where to start
It is difficult to narrow it down to what one piece of equipment I would invest as a new practice owner; the decision is more about whether to embrace digitalisation and invest in the technology to support it – or not.
However, when I first qualified I worked at a dental practice where we used the old-school radiographs.
I subsequently bought this practice and one of the first things was to invest in the Vistascan.
To say it was life-changing is an understatement. It means I can provide accurate dentistry faster. I can visualise the results on a screen, manipulate images, and have the images present instantly.
Imagine having to wait while doing a root canal treatment. That's going to waste chair time, decrease patient comfort, and also lose you money.
Intraoral cameras, too, are key. They enhance every patient-dentist conversation. Whether it is about oral health education or the take-up of treatments.
I would deem them as an absolute essential in any dental practice. Trying to explain certain scenarios to patients is a big challenge we are not particularly articulate, or the patient is unkeen to listen.
Using an intraoral camera allows a clinician to quickly take a photo of a patient's tooth, bring it up on a screen in front of them, and then describe the situation with a visual aid.
It helps the patient understand the issue, such as a big restoration required, a crack present, deep decay and so on.
I find it builds trust and enhances the patient-dentist relationship.
Enhancing the patient experience
Dental equipment manufacturers are doing a great job developing technology through strong investment in research and development.
The rapid advance of technology is most likely to slow as many of the technologies mature.
The important part now is the adoption of this technology at the dental practice/dentist level.
Investment by practices and dentists into the technology will accelerate the digitalisation of the dental industry. This will ultimately drive a better patient experience.
For us, new technology is all about the patient experience and changing their attitude towards dentistry.
Having a great intraoral scanner, but an uncomfortable dental chair, is only part of the solution. It is unlikely to change a patient's attitude towards seeing the dentist.
We need to implement the full digital experience – and technology allows that today.
Careful planning and research supports any practice in the journey towards embracing technology.
Digital dentistry, even with the most modest of budgets, is possible given all the options in the marketplace.
We need to invest
It's a simple fact that patients will associate new technology with a better class of treatment.
Our biggest challenge as an industry is that patients do not ordinarily enjoy going to the dentist, or at least they don't prioritise this until it is too late.
Technology can go a long way towards changing this mindset. Adoption of new technology that reduces time in the chair and time between appointments due to better and quicker lab work are areas that benefit from the advancement in technology.
The tools are out there but we, as a profession, need to invest in them.
---
For more information on the Vistascan, visit www.duerruk.co.uk.