Why should you Walk and Talk for dentistry?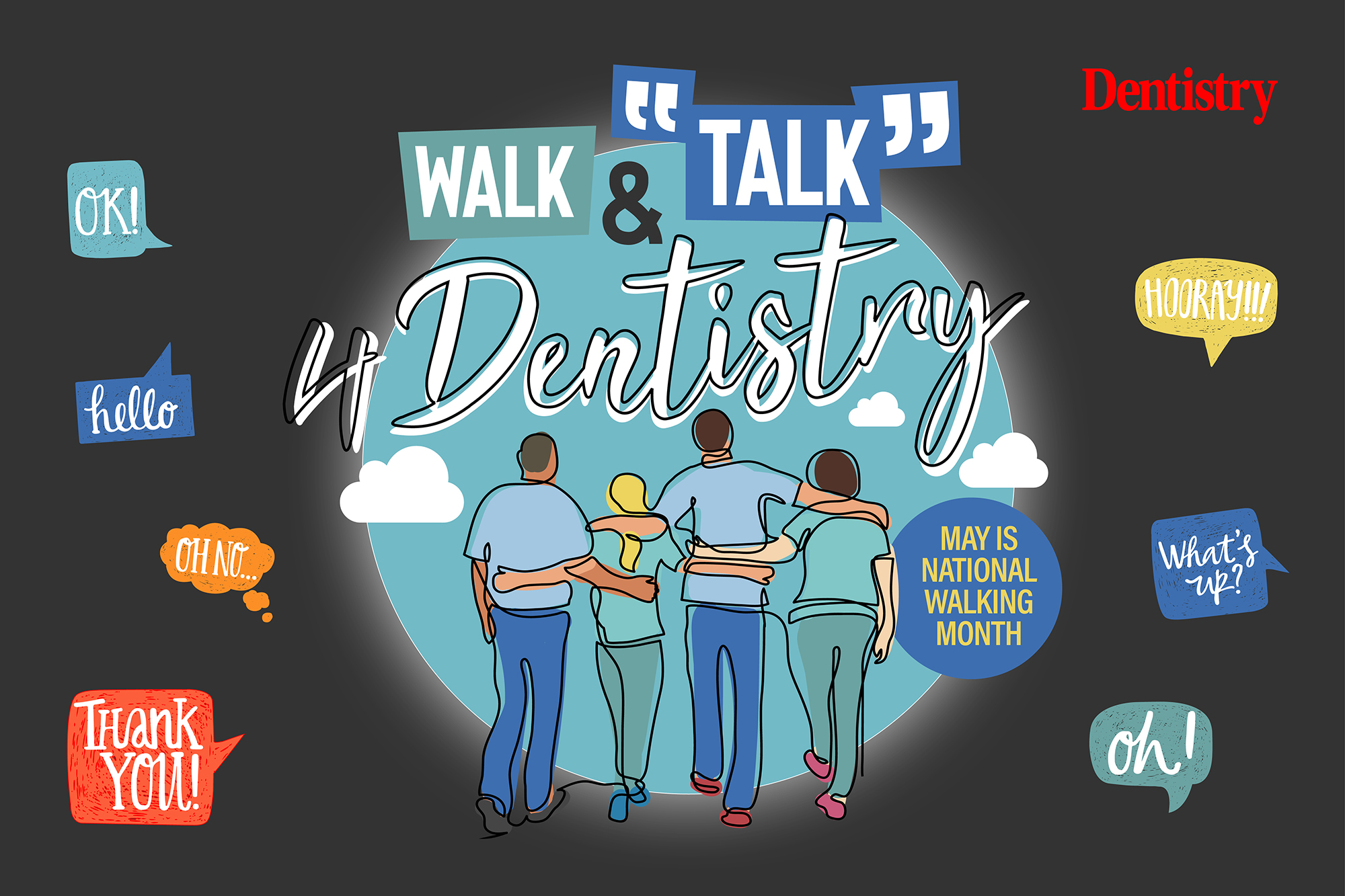 Practices and dental leaders have banded together to Walk and Talk for mental health throughout the month of May.
This May marks National Walking Month, a campaign aimed at celebrating the benefits of walking.
Alongside Justin Leigh, founder of Focus4growth, we are encouraging dental professionals, practices and also companies get out and about with colleagues to walk and talk.
All you need to do is put aside 30 minutes during your lunch hour for a walk and encourage the team to join you. You can also use the hashtag #walkandtalk4dentistry to celebrate your involvement.
Make a difference
A number of people in dentistry have already climbed onboard the initiative.
'This campaign is so much more important than some people would give it credit for,' says Nicki Rowland, business, compliance and leadership consultant.
'My daughter has suffered mental health issues from her early teens. Buying a dog and also going walking with her has been the best therapy for both of us.
'She now even works with dogs on a daily basis. We all need to get out of confined work spaces and connect with nature and also each other on a regular basis. Congratulations to Justin for the invaluable work he is doing.'
'We think it's a really important cause – especially for busy/small dental practices,' adds Kate Gaynor at Mismile Birmingham.
'We're quite a big team and we are lucky that we all get along well but it definitely made a difference to step outside the practice, get some fresh air with a change of scenery and encourage conversation about non-work or work-related topics!'
Dentistry's top stories
Jayne Sproson, founder of The Jayne Sproson Consultancy, also voiced her support for the campaign.
'We are in practice most weeks and we are witnessing a fragility at levels we haven't seen in our 30 years of consulting for dental and aesthetic clinics,' she says.
'The problem is that work values us in terms of what we do and we become 'human doings' rather than 'human beings'. Only when we respect that we are human beings will we be able to perform to our potential.
'We particularly like the baby steps approach with this change. Being so familiar with the change management process we know this is more likely to get sustainable change beyond May. Well done Justin and FMC – a truly worthwhile project and we will spread the word.'
Talk openly
There are a number of suggested challenges for your team to complete. For example:
Take the chance to relax, destress and also enjoy the lunchtime walk
Walk with someone in the practice who you do not usually spend time with
Find a topic you all find challenging to discuss and openly talk it through as a team
Finally practice owners/partners/managers to invite recommendations from the team for suggestions to improve the practice.
To sign up and get involved, fill out the form below to get a certificate for all of your team.
---
Follow Dentistry.co.uk on Instagram to keep up with all the latest dental news and trends.