Beyond the Dental Lab – Emily Pittard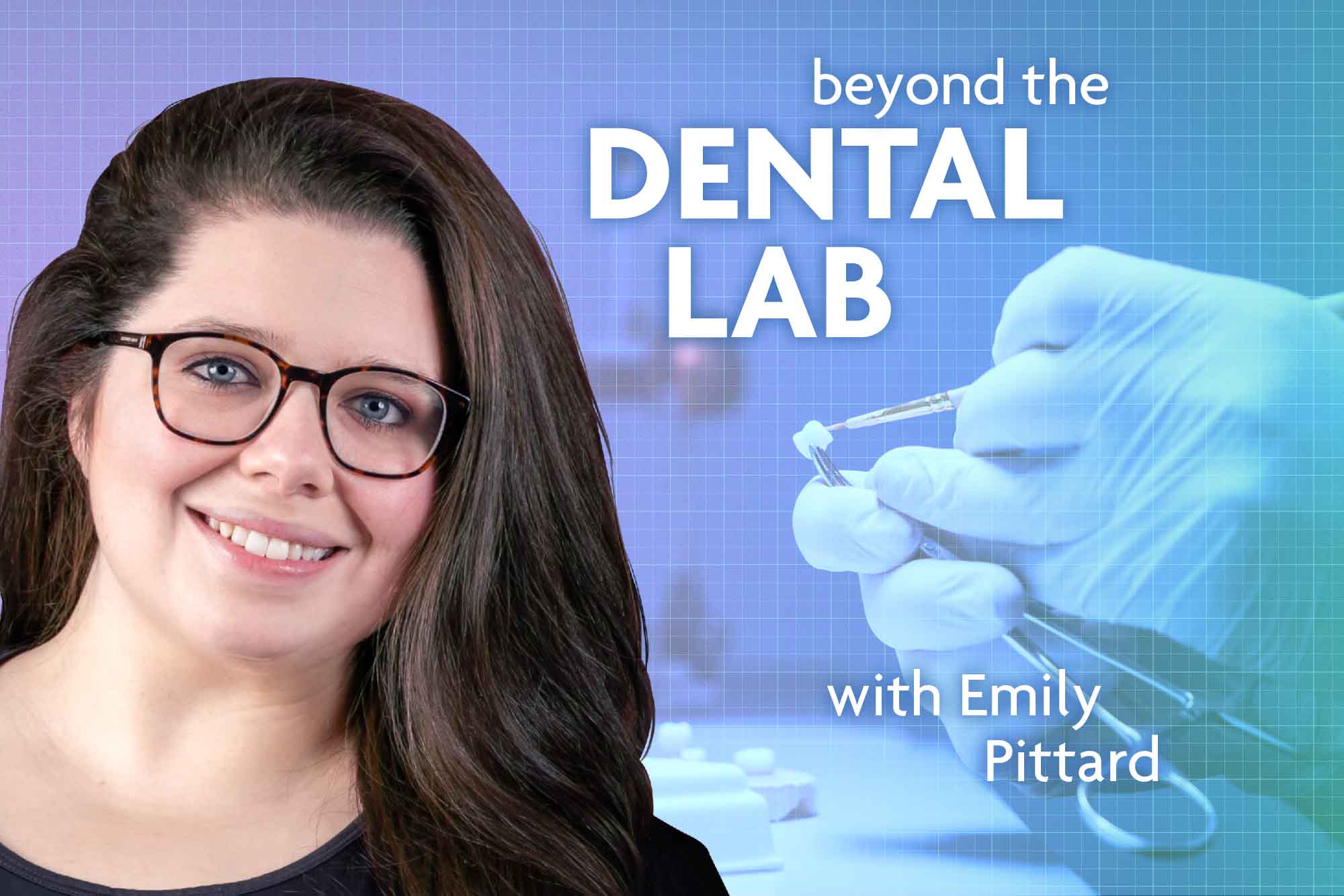 Award-winning dental technician, Emily Pittard, features in the latest Beyond the Dental Lab column. She speaks about how she got into dentistry, her life away from the lab and why clinical dental technicians should get more recognition.
Tell me about where you grew up and what your family was like?
I grew up in south east London, raised with my sister by a single mother who had an incredibly strong work ethic.
My grandparents moved in when I was a little older. We cared for them for a while before they passed away.
What led you to a career in dentistry?
As a child I always loved to go to the dentist, mainly for the stickers, but something about teeth fascinated me.
The thought of staying on for further education at school didn't really appeal to me. So my mum suggested I go into dental nursing instead. That was the start of my career in dentistry.
What do you like most about it?
I like helping people. Not only when they get their smile back, but also seeing their mental or physical health improve when they come back for reviews. It just makes everything worthwhile.
I also like the artistic flair of dental technology. The fact I get to combine them as a CDT is just a dream come true.
What are you most proud of accomplishing?
Being award-winning and graduating from the Royal College of Surgeons are both life goals for me.
Who have been the strongest influences in your life?
Hands down my mum. She was a strong, business-minded woman who strived to provide for both me and my sister; she encouraged me in everything I did and pushed me to always be better and work harder.
I didn't get the high grades in school and certain teachers suggested I would amount to nothing. But my mum was the one who encouraged me to do a more hands-on job and focus on developing a career in dentistry from the ground up.
Unfortunately, she passed away before I graduated. But she got to see me win my first award and continues to inspire me to always improve.
How would friends and acquaintances describe you?
I think they would describe me as bizarre, entertaining and driven!
Share with us something about yourself that you want to improve.
I think I suffer from imposter syndrome. And I would really like to improve my self-confidence in my abilities.
How do you unwind outside of lab technical work?
I enjoy going on crazy adventures with my wife, seeing friends, playing the Playstation, and writing.
Where's your favourite holiday destination?
Vienna, but I haven't been on holiday in quite a few years. So hopefully I'll get to see more places soon!
What's your favourite film?
Practical Magic – it's a classic.
How do you keep fit?
I'm not going to lie, my fitness is on the to do list but somehow keeps dropping to the bottom.
However, I do enjoy team sports like football, rugby and basketball rather than being at the gym.
Are you vegan or vegetarian?
No I'm not, although my wife is vegetarian so I feel like I'm 70% of the way there!
What was the last picture you took on your phone?
Teeth! My gallery is full of teeth. I'm sure if I was to ever lose my phone it would look very odd to the person who found it.
Sum yourself up in three words.
I'd agree with my friends with bizarre being one! I do consider myself driven and probably also geeky.
Is there anything else you'd like to add?
I would love to see more women entering the world of dental technology and more recognition for clinical dental technicians within dentistry.
I think it's so important to use everyone's skill set in a clinical environment and to collaborate with a greater range of people.
---
Follow Dentistry.co.uk on Instagram to keep up with all the latest dental news and trends.
Catch previous Beyond the Dental Lab columns