How it is possible to completely systemise and streamline your full arch treatments using Chrome Guidedsmile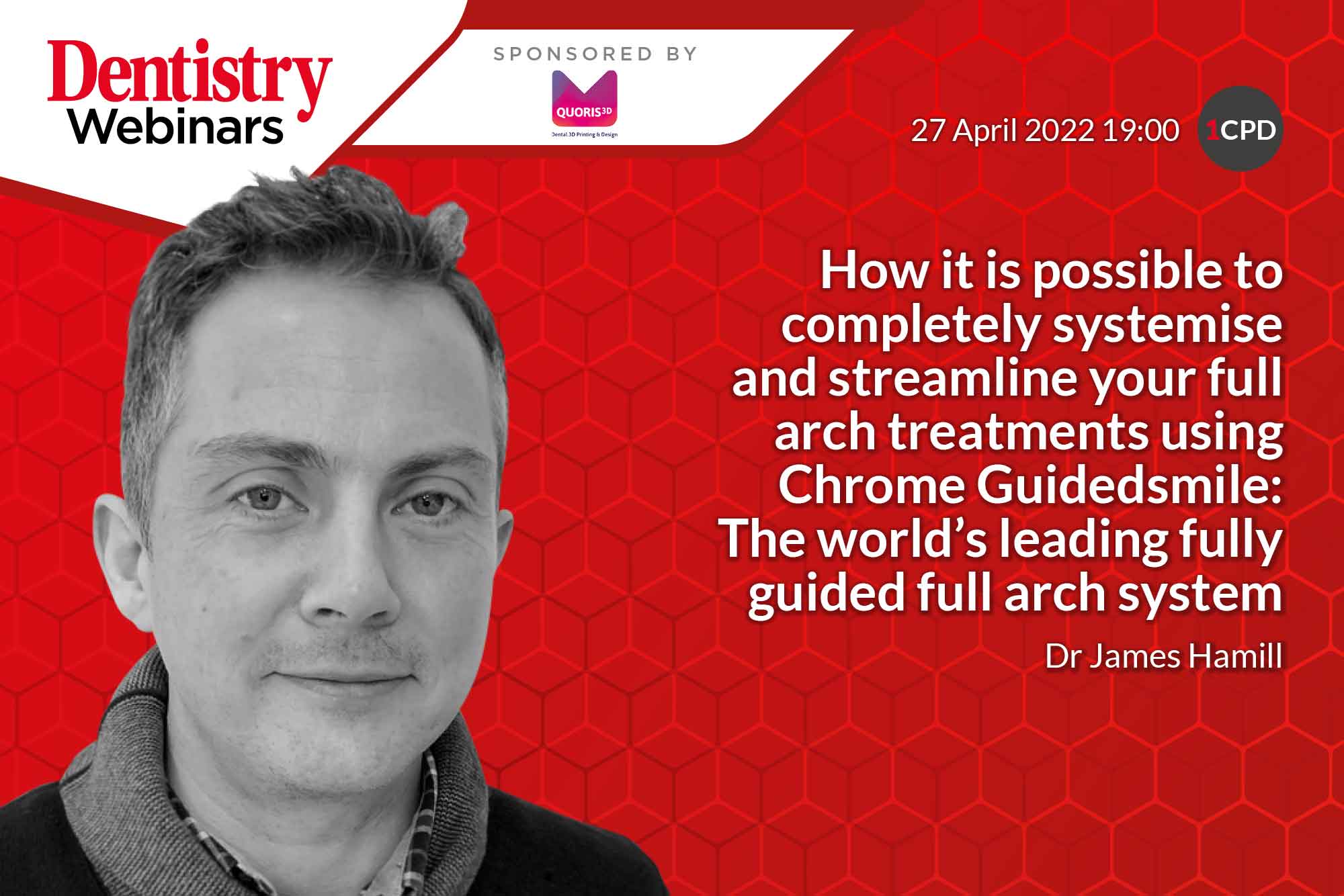 James Hamill will explain how to systemise your full arch implants during a free webinar on 27 April at 19:00.
This webinar is designed to introduce the Chrome Guidedsmile system. James will show you how it is possible to completely systemise your full arch workflows from record taking to final restoration.
In doing so you will learn how Chrome saves time (complete a case in two hours), increases accuracy, reduces stress, improves outcomes, produces robust records and doubles your profits.
Learning outcomes
To have a solid introduction to the Chrome Guidedsmile system
To have an understanding of the records needed for Chrome Guidedsmile
Become familiar with the surgical and restorative stages of Chrome Guidedsmile.
James Hamill
James graduated from Dundee in 2001 and in 2003 started his implant career.
He is a member of the Faculty of Dental Surgery and has achieved the diploma in implant dentistry from the Royal College of Surgeons, Edinburgh. He is an ITI fellow with a passion for mentoring and educating other clinicians.
James offers a full range of implant solutions and has a small freelance practice limited to implant surgery and one-to-one mentoring. He has been pioneering the use of guided surgery in full arch immediate rehabilitation in the UK and Ireland. James has now taught over 100 implant surgeons the techniques involved and personally completed more Chrome cases than anyone outside of the USA.
He is Europe's leading clinician in the use of Chrome, and one of the leading clinicians worldwide.
---
To register for this webinar, simply visit www.dentistry.co.uk/webinar.
Catch up with previous On Demand webinars: