Tips on using DS Primetaper, the latest implant system from Dentsply Sirona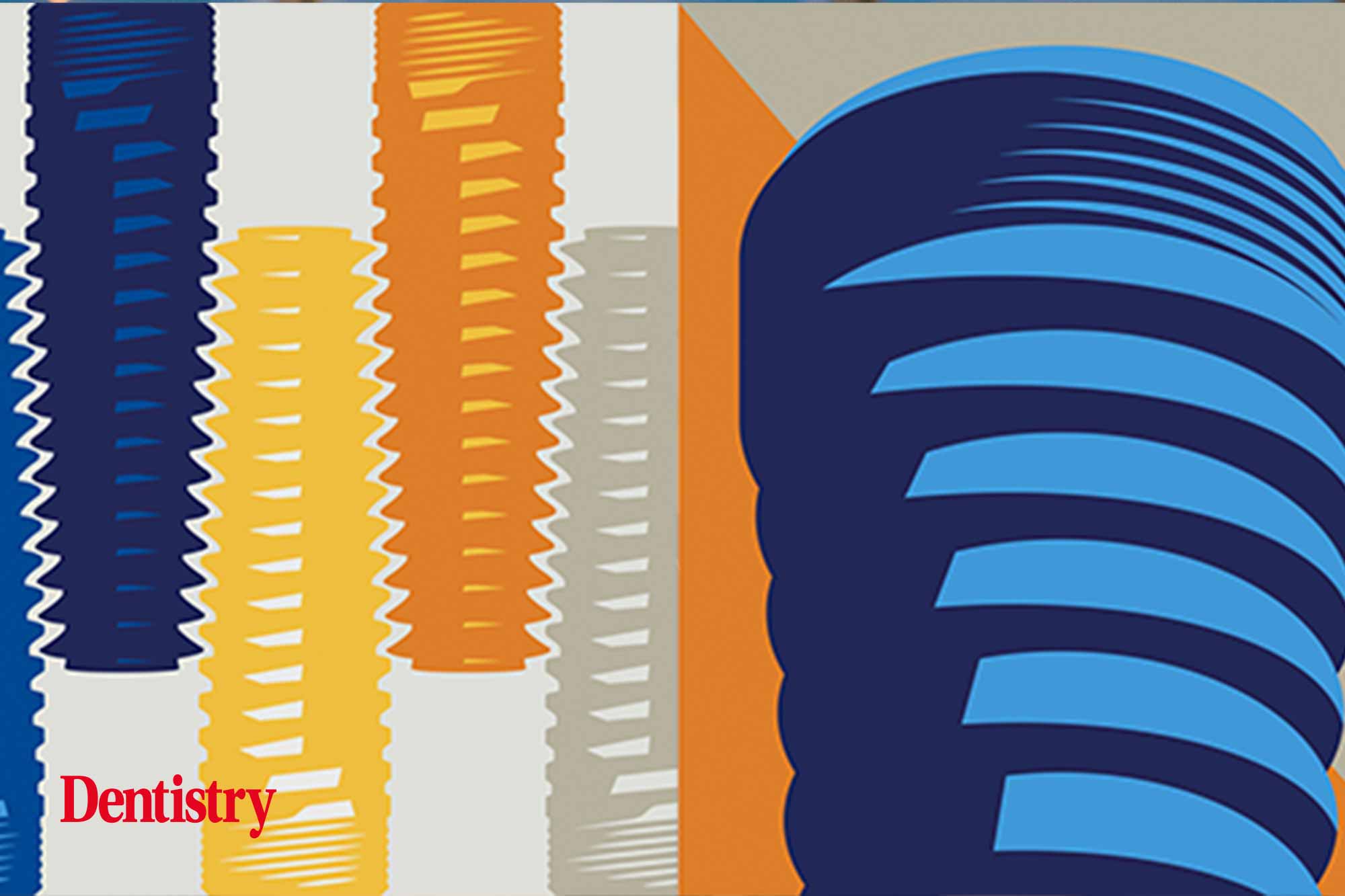 Nigel Suggett, founder and principal dentist at Brunswick Dental and Seaham Smiles, explains why and how he has added DS Primetaper to his implant portfolio.
As a restorative dentist with a keen interest in preventative and cosmetic dentistry, I started placing dental implants around eight years ago.
Since then my practice has become pretty much devoted to dental implants. We placed over 300 implants in 2021 alone.
When I started to do more immediate loading and guided bone regeneration cases, I became keen to find another implant to use alongside Astra Tech EV that would ensure the required primary stability and insertion torque to secure the implant to the bone from day one.
The solution came this January with the launch of the DS Primetaper implant system.
What's new about DS Primetaper?
DS Primetaper is a premium tapered implant system. It builds on the success of Astra Tech EV that centres around an implant with a progressive thread design. This enables it to quickly cut and engage with bone to support immediate loading and shorter procedure times.
Everything from the shape, depth, width and size to the flute angle is carefully calculated to control compression of the bone. This is because high bone compression – while giving high primary stability – can also damage the bone.
The change in thread design means there is a very smooth increase in insertion torque; it's designed for the higher 35-45 N-cm range but is still kind to bone.
Tips on using DS Primetaper
I've found DS Primetaper to be a complete game-changer. It's ideal for full arch cases where primary stability is so essential. As well as for areas of limited bone requiring guided bone regeneration and for immediate loading.
It's also ideal for internal sinus lifts. Previously in areas with less bone I would carry out an external sinus lift, wait for it to heal then place the implant at a later date.
However, because of the primary stability of the implant, I'm now happy to do an internal lift and place the implant at the same time.
The tapered thread allows access through a smaller aperture on the floor of the sinus. Therefore I can bi-cortically fix more predictably.
For softer bone, stepping back the preparation is a good thing. The beauty of DS Primetaper is you can feel the apical part of the implant wanting to drive itself downward.
If the osteotomy is not opened too far, you will really feel the grip as it starts turning towards the end.
However, if you're in denser D1 or D2 bone, don't under-prepare the osteotomy. The implant can bind quickly and quite solidly making it difficult to remove.
Make sure you go through the full drill sequence for denser bone. Prepare to offer immediate loads and immediate temporisations.
The drill sequence will look very familiar to those who have worked with the Astra Tech system. So it's easy and very intuitive to use.
The connection of the DS Primetaper implant is the same as Astra Tech EV. It uses the same abutments and cover screws.
Atlantis abutments fit this connection. This compatibility makes the restoration of the implant very straightforward. It also means I don't have to double up on my inventory, making the transition from Astra Tech really straightforward and cost-effective.
Look for support
Whatever stage you've reached in your implant career, always take advantage of the support that's out there; there's always plenty of people ready to help you particularly with your first cases.
In the early days Ashleigh Hunter, my Dentsply Sirona account manager was there to help me through many cases; she provided implant training for my nurses and advised our receptionists on how to take phone calls and talk to patients about implants.
She's helped me at my referral evenings and with mentoring cases I've had for other dentists. She's always there at the end of the phone. Her strong support has been one of the main reasons that I have been so keen to stay with Dentsply Sirona.
I still have a mentor, Paul Shenfine from Dental Implant Services for support. He runs an implant course that I help teach on. Within that there's also a support network for delegates to benefit from.
I'm also a member of my local PEERS (Platform for Exchange of Experience, Research and Science) group, supported by Dentsply Sirona, which is a great opportunity to link up with fellow dental implant professionals to exchange ideas and share our experiences to bring the very best treatment outcomes for our patients.
A seamless workflow
The DS Primetaper system makes my workflow smooth and easy. It has expanded and improved the Astra Tech system in terms of primary stability, implant surface, progressive thread design and solid connection. So now I have all bases covered.
It's a system truly designed for a digital workflow and I don't need to look anywhere else.
---
To find out more about Dentsply Sirona's advanced DS Primetaper Implant System, visit dentsplysirona.com/en-gb/ds-primetaper.
Show us how digital implant dentistry helps you to transform the smiles of your patients. Participate in the Dentsply Sirona Primetaper Clinical Contest by creating and submitting an implant case including the clinical procedure and photographs.
Earn DS Points Plus loyalty rewards on all your implant solutions at dentsplysirona.com – all the solutions you need under one roof.