Living life as a dentist in Ukraine during the Russian invasion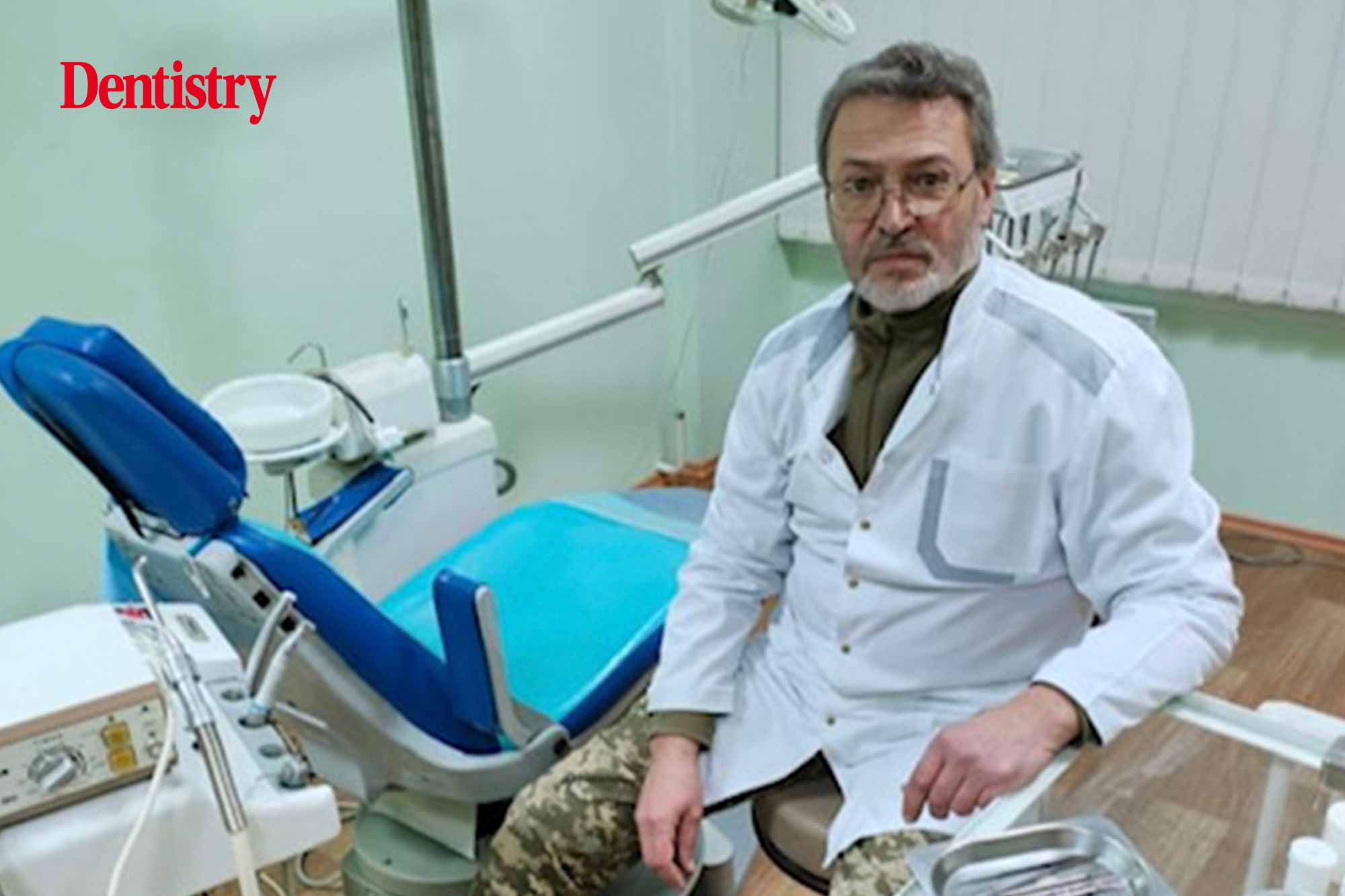 Leo Jurkiw speaks to Ukrainian dentist Ivan Roi (pictured above) about how he's currently coping with the war in Ukraine and what his hopes are for the future.
What was life like for you before the war?
I have now worked as a dentist for 32 years. But when the war began I enlisted into the Territorial Defence Force.
I served for a month and then when it was discovered that I was a dentist they transferred me to the Medical Corps to provide treatment for the armed forces.
I understand that you have a dental practice in Kyiv, Ukraine. Are you the principal of this practice and do you work with other dentists?
Mine was a small single-handed practice. I employed just a receptionist, dental nurses and an accountant.
What specifically was it like for you when the war broke out? What were your thoughts? What impact did it have on you?
It's really hard to express in a few words.
Firstly it was a massive surprise, I never thought that something like that could happen. I couldn't believe that they could, in such an underhand manner, do such a thing.
To put it simply, I was in a state of shock. For the first week I simply couldn't believe that such a thing could happen.
What did you do during the first days of the invasion in Ukraine?
On the second day of the war, my brother and I sent our wives and families to Ivano Frankivsk in western Ukraine. We enlisted in the Territorial Defence Force.
What was the nature of your service?
We served on the outskirts of the Kyiv. We participated in patrols and also manned roadblocks on main routes where the invaders might attempt to attack.
What military training do you personally have?
None. When I was a young man I served my national service in the army of the former Soviet Union. I served for two years as a medical assistant and then after the army I completed training at the medical institute in the military faculty.
After that time, I no longer served in the army.
After volunteering with the Territorial Defence Force, when were you transferred back to working as a dentist?
Well actually, I've been working as a dentist again in the last four days. They gave me two days to get my surgery back in order and then I started work.
But it's very hard to get materials to do the work because we can't get them here. These last days I have been accepting patients from the army.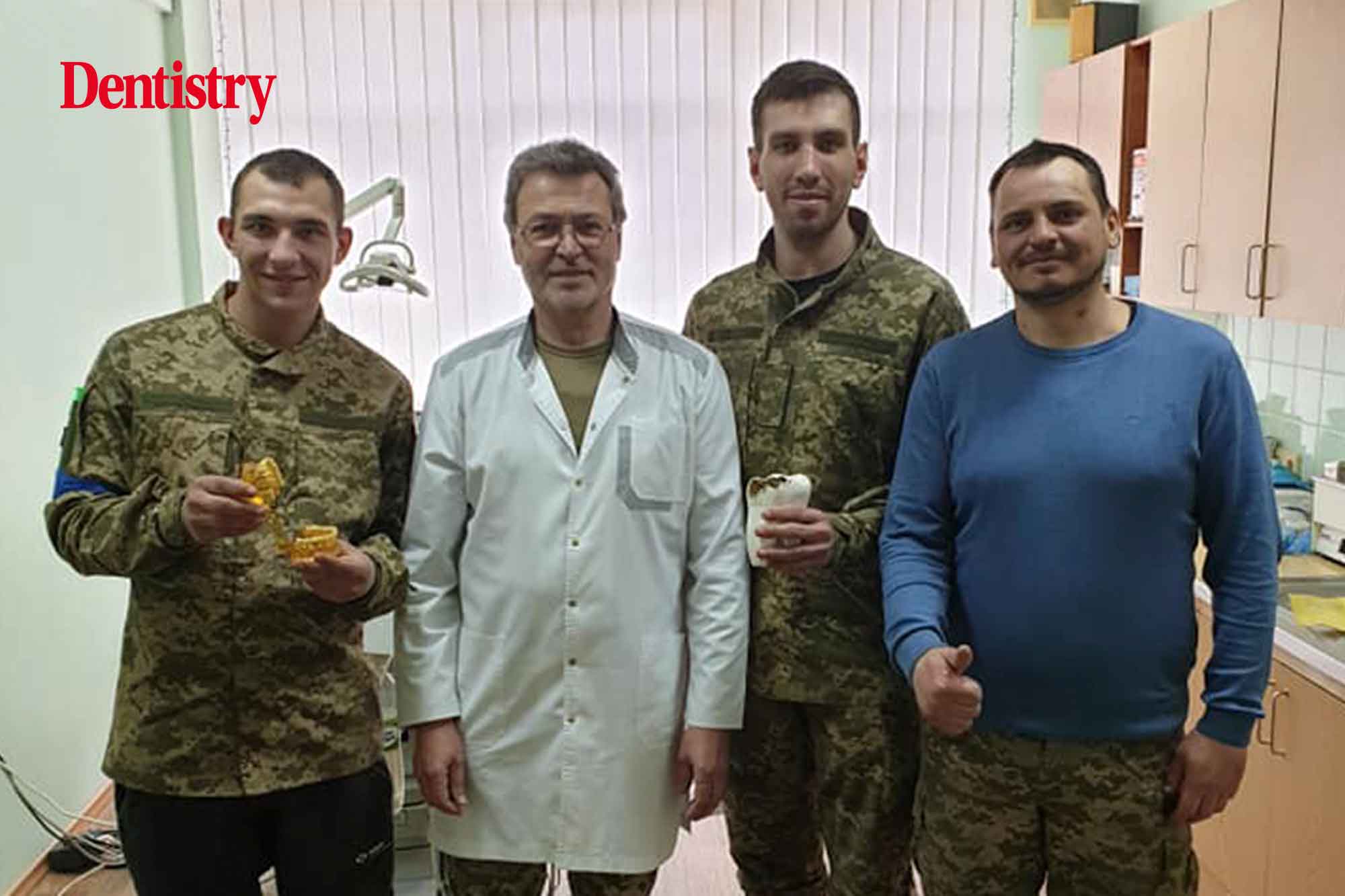 Is there a lot of work for you just now?
Lots! A very great deal of work.
What is the area where you are working like? Are there destroyed buildings or are things much as they were?
No, in this region things are fine. The buildings aren't damaged, things are much as they were.
What are your hopes and expectations for the future of Ukraine?
I pray that we throw this whole Russian army out of our country. And that for the future, that we put a line through any dealings with the Russians. What they have done around Kyiv in Bucha, in Irpin in Hostomel, it's simply horrific. Normal people simply don't do such things, you can only say that they are simply deranged.
I would want Russian people thrown out of Ukraine. I would want strong borders put in place. I would also wish that we never again have any dealings with them.
It is very important for us that the whole world supports us – this moral support greatly strengthens us.
---
Leo Jurkiw is currently organising dental humanitarian aid to go to Ukraine.
To help Leo, visit his Justgiving page www.justgiving.com/crowdfunding/dentists-stand-with-ukraine or email him on [email protected].