How to take your practice to the next level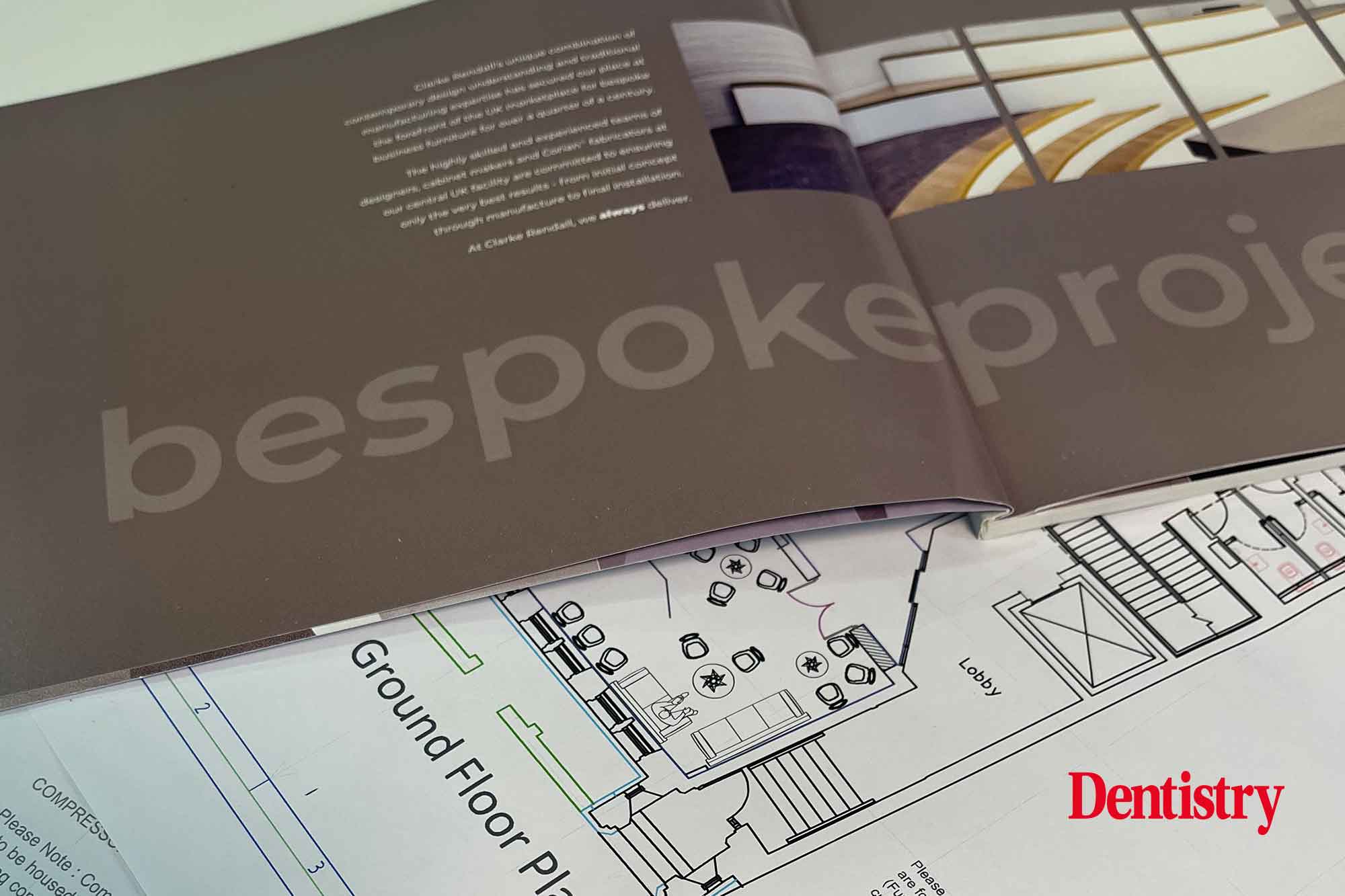 Do you want to take your practice to the next level? If so, here, Kirsty Hague shares her expertise and vision to help you achieve award-winning standards. Whether that be an interior refresh all the way up to a full squat refurbishment.
The rise of – and consumer desire for – private dental practices in the UK shows no sign of abating. In part, this is because of a growing desire for cosmetic dentistry, which, of course, the NHS is not set up to provide. Alongside an unfortunate access challenge when it comes to NHS care, exacerbated by the Covid pandemic.
Over the last couple of years, many people have reassessed their priorities. Both in terms of spending habits and health care. And a surprisingly gratifying number have realised that prevention is better than cure. This is where much of the increased demand for private dentistry is coming from.
Meeting demand
This, of course, is a double-edged sword for some practices. They may need to make changes to meet this demand.
These are, without a doubt, exciting times for those of us working in dentistry. With the right industry partnerships in place, it is possible to meet everyone's expectations and thrive both professionally and personally.
You know better than anyone what might be missing from your practice. But when you are deeply invested in the day-to-day running, it is easy to overlook growth possibilities.
To get started, I would suggest that you and a trusted, constructively-honest friend take the patient journey together in your practice,. From the moment the door buzzes, into the waiting room, through the corridors, a trip to the loo, and into the surgery. What do you see and feel? What does your trusted friend see and feel?
It may be that all you need is a lick of paint. Or perhaps it starts to formulate bigger ideas in your head for future plans. Perhaps even the ultimate: a squat practice!
Working together
Making changes is an exhilarating prospect, but it can be daunting, too. We can help you, whatever your desired level of change.
Our design solutions cover a full range of services to make your practice perfect. We ensure we understand your requirements, apply our knowledge and experience, and work with you to create the best design for your surgery.
We explore ergonomics, understand the relevant legislation, can advise and supply quality equipment to meet a range of budgets. And we can incorporate your preferred practice aesthetics and branding – all guided by our experts.
We partner with you by sharing our experience and knowledge from years of designing dental practices. Alongside interior inspiration from outside the sector.
In some circumstances, the layout and positioning of the equipment and cabinetry will not change. So it is almost a like-for-like swap. Obviously, this is very different to planning and designing for a squat practice. Here you may have an almost blank canvas from the outset.
What you need to achieve your dreams is a plan for success, which we have finely honed over our years of experience. Take, for example, the ultimate in change – the squat – which we have divided into eight key areas:
Site feasibility
Design and concepts
Logistics and planning
Equipment selection
Future proofing
Specialist trades
Handover and staff training
On-going equipment servicing and engineering support.
Hague Dental embraces every one of these key concepts with enthusiasm and care. In fact, the entire team are champions at what they do, at our clients' side every step of the way during the process, and beyond into the realms of aftersales support.
Tax planning
For anyone looking to make the most of tax breaks, there is no better time than now to make a change. You may have heard of the so-called 'super deduction'.
Right now, corporation tax is at an historical low of 19% for all companies irrespective of size. This will remain so until March 2023.
After that, it will increase on a tapered basis for companies with a profit over £50,000 (26.5% on profits over £50,000 up to £250,000).
The idea is to encourage new investment in post-Brexit and Covid Britain. In practical terms for owners of a dental practice listed as a company, this means they can deduct 130% of the costs of new equipment as a tax deduction. This includes equipment purchased on hire purchase agreements or funded by a loan, but not equipment leases.
Of course, taxation is a complicated issue. So we would always recommend discussing your options with a tax expert before making any capital investments.
Complimentary consultation
As an award-winning company wanting to give back, until the end of May, we are offering a free-of-charge initial discussion with managing director, Jim Hague, and head of project management, James Fletcher. They can explore how we could help you to take your practice to the next level.
In addition, if you would like to know more about what Hague has to offer, in February we shared a social media campaign #Hagues28reasonswhy to build a handy guide to what you can do to take practices to the next level with us by your side.
---
For further information, search #Hagues28ReasonsWhy on Facebook. Or simply visit haguedental.com, email [email protected] or call 0800 298 5003.