The Green Hygienist – how to improve your carbon footprint in dentistry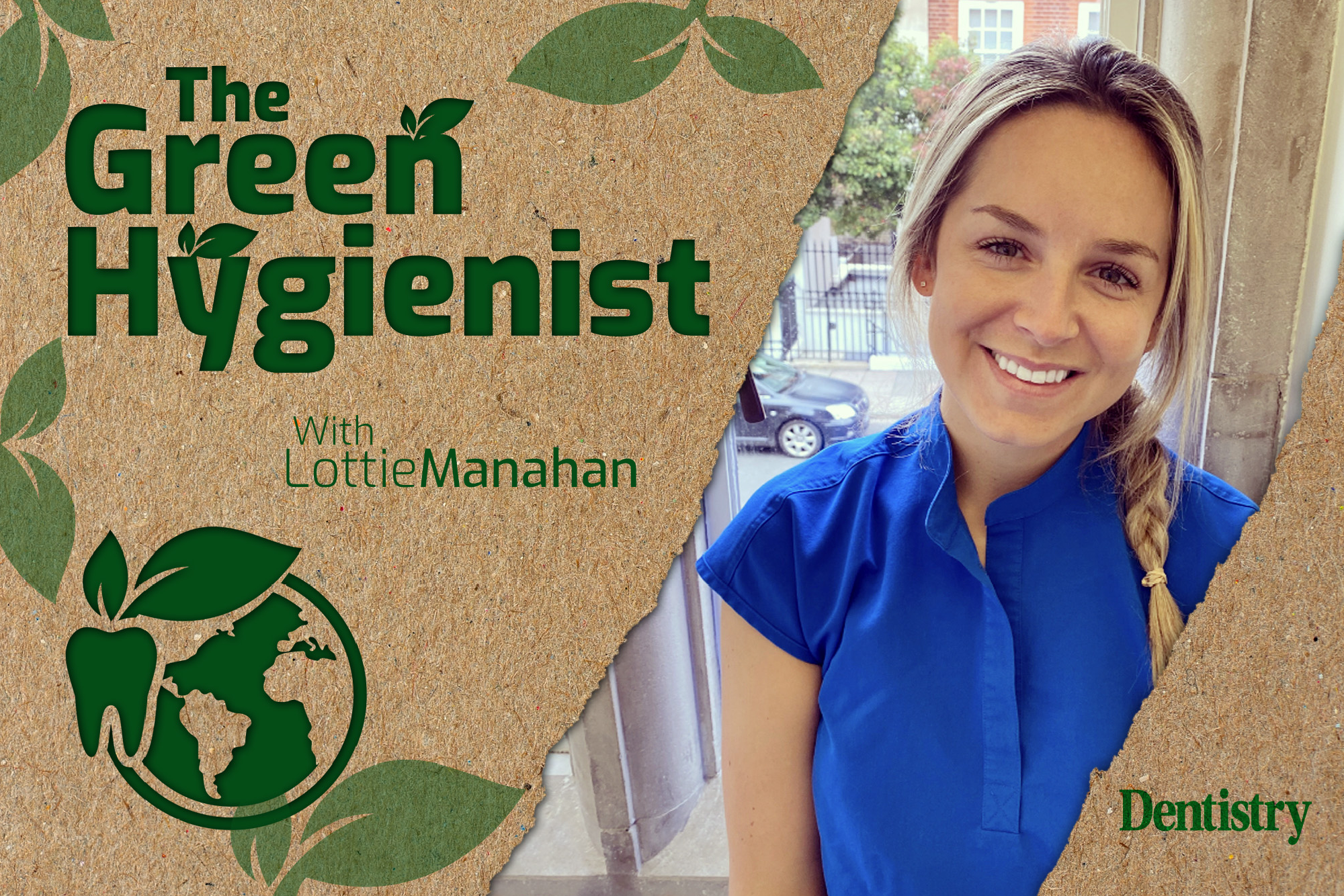 Lottie Manahan discusses some of the tops ways for dental team to offset their carbon footprint in the practice. 
On 13 July 2018, Public Health England (PHE) published a report in which it examined the environmental impact of dental work. It looked at ways in which it could be reduced in line with national efforts to cut the carbon footprint of the NHS and the UK.
For ten of the analysed procedures examined in the study, travel made up more than 60% of the dental carbon footprint.
So what is carbon footprint?
A carbon footprint is the total amount of greenhouse gases (including carbon dioxide and methane) that are generated by our actions. The average carbon footprint for a person in the United Kingdom is 10 tonnes. Yet the average carbon footprint is closer to four tonnes.
To have the best chance of avoiding a 2°C rise in global temperatures, the average global carbon footprint per year needs to drop to under two tons by 2050.
How can we improve the dental carbon footprint in our practices?
Four day week
This may be music to many employees ears but doesn't it also make sense to the employer?
Our practice recently made this change and it is really going well. Nurses now work slightly longer days to increase daily productivity, make up lost hours with an extra day off, reduce their carbon footprint and save on their train fare. Plus it keeps them happy with a good work-life balance.
Dental nurses are very difficult to come by and these shortages are only going to get worse. Now is the time to adjust work hours to keep the team at its happiest and the carbon footprint down.
Could your practice manager work from home? Could they be more productive a couple of days each week without the daily surgery life distractions? It's time to consider all options.
Zoom
Before travelling it is always a good idea to consider if the job can be done over Zoom or Teams. Whether it's a patient consultation or meeting with a dental sales rep or even a first interview – be mindful and consider the idea first.
Install a bike rack
Cycling to work is an excellent way to eliminate carbon footprint so ensure you have space for your team to lock their bikes up safely.
Email your patients and let them know of these facilities and offer them the choice to cycle. Some practices email patients with 'how to find us maps' – always advertise the choice of cycling and make them aware of the cycle paths.
Walk to work
Walking has become very popular since Covid-19 hit and long may it continue. The health benefits this brings along with eliminating your carbon footprint is wonderful. It's also another thing to shout about to the whole team and patients.
Carbon offsetting
Research projects that are set up to reduce emissions much faster. There are tonnes out there that are working very hard and are verified by standards.
Using an app to work out how many emissions your daily commute creates is a great way to make you aware and plan ways to offset. Have a Google! I have donated a-lot to 'Ecologi' and fly with airlines that offset for me.
Pack light
Don't underestimate how much your heavy suitcase or rucksack can add to your footprint. Consider leaving items at your surgery you need everyday and lighten up the load.
Car sharing
In some areas of the UK where public transport isn't convenient or doesn't even exist, your car will be a necessity.
Talk to your team and work out if you can share lifts with one another. This will save on fuel, reduce emissions and allow for team bonding.
---
Follow Dentistry.co.uk on Instagram to keep up with all the latest dental news and trends.