Why setting goals is the key to successful practice growth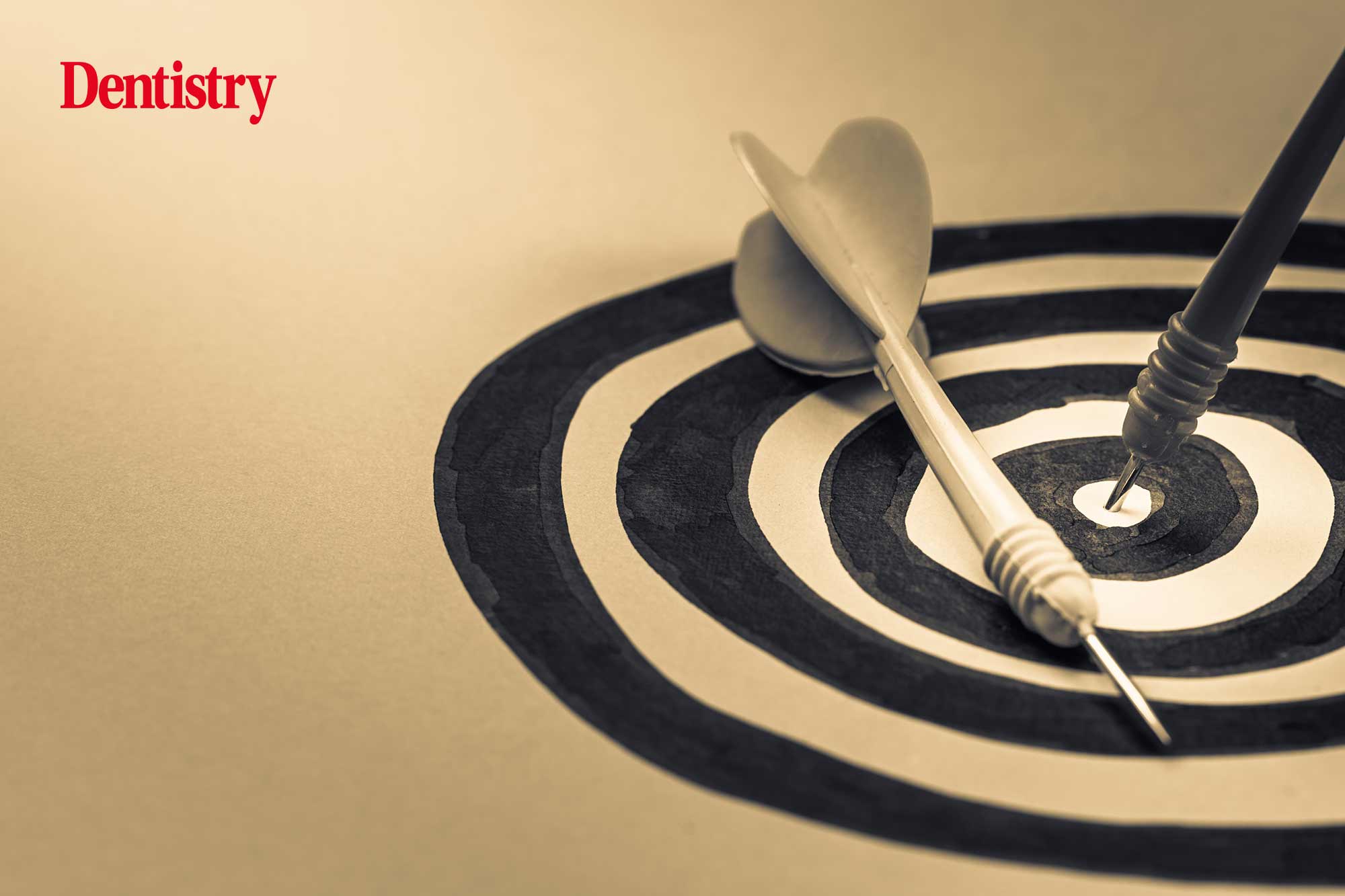 Justin Leigh reveals the importance of ambitious goals and why they are great for both you and the team.
'The ultimate reason for setting goals is to entice you to become the person it takes to achieve them' – Jim Rohn.
'Goal setting' is an over-used phrase, so much so we've become a bit blasé about it, and yet our future success is almost entirely dependent on doing it.
There are so many reasons to set goals. People who set goals have higher levels of motivation and confidence and they also achieve greater personal and professional success. Goal setting creates a roadmap to help us gain clarity on what we want in future. But more importantly, they help us communicate to our teams, our aspirations for the future.
When you set ambitious goals, they create new momentum and excite people around you
When you set lofty goals and start to communicate them with your team, a change happens. At first people feel nervous, but that nervous energy quickly turns to excitement when people realise the future is bigger than the past. One thing we all have in common is a desire to make progress and improve ourselves, setting goals helps us, and our teams do both.
In the current climate, the competition is fierce and there's a recruitment and retention crisis that's at a level we haven't seen before. One of the key differentiators we have as practice leaders is to set goals, engage our teams in a bigger picture and create a compelling future we're all excited to be part of.
If you haven't taken the time to set yourself, your practice and your team goals, now is the time to do it.
So why doesn't everyone set goals?
Goals setting can be challenging, it's not easy to imagine what you want to achieve in future and then commit to achieving it. Five key reasons people don't set goals are:
The don't know how
Lack of self-belief
Fear of failure (or success)
They don't realise what's possible!
They've tried and failed before.
If, until now you've been working away in your practice without clearly defined goals for yourself, your practice, and your team, let this article be your wake-up call! It's time to upgrade your thinking and your goals for the future.
Focus on the what, why and then the how
When setting goals it's easy to get excited at first and then find your enthusiasm wains. Inviting your team to be part of the goals setting conversation is powerful and prevents this from happening.
The first step is the most obvious, be clear on the key goals you want to set, ie practice revenue and profit, number of patients/private patients, number of specialist treatments, number of testimonials and reviews, number of referrals to the practice, etc.
The second step is not so obvious, but it's vital for success. Next we need to be clear on 'why' the goals are important. The 'reasons why', becomes the fuel that motivate us, and our team, to achieve goals over the long term. For goals to be impactful for our team, they need to be agreed with the team, not just delivered to them!
The reasons for achieving goals will be different for each member of the team. Let's say you were setting a goal to deliver the 'best patient experience' of any practice in your area, and to grow your private patient list as a result.
If you set this as a goal and then asked each of your team 'why' this would be valuable for them, you'll get a variety of answers, but each answer would be personally meaningful to each team member. The answers will range from financial through to personal satisfaction and pride in their work, when you understand this you can find the right motivation for each team member (and yourself).
It's only after you're clear on the goals and the 'reasons why' that you start to agree the action plan to achieve the goals.
The simplest tools can help people to do the greatest things
I've been setting and achieving goals for myself, my team and clients for more than 20 years. Over time I've developed a simple goal setting tool that really helps goal setting and achieving.
I call it the 'Goal Accelerator Tool' and it utilises a proven principle called, 1-3-3.
Here's what 1-3-3 means in practice:
One x overarching goal
Three key priorities (to achieve the goal)
Three key activities (to achieve each priority)
It's a simple, yet powerful way to capture, track and communicate goals clearly.
You can download a free copy of the Goal Accelerator Tool here.
Remember, that using this tool is just one of our three steps to achieve goals. It's vital to understand 'why' the goals are important, so you and your team are motivated for the long term. This tool will help you to capture your highest priority goals and actions and communicate them clearly with your team. When you're getting value from using it yourself, invite your team to create their own version and share it with you.
Consider this your reminder to make goal setting a priority for your practice and your team.
---
If you'd like to know more about taking goal setting, or practice growth programmes, feel free to connect with Justin or contact him directly here: linktr.ee/JustinLeigh.