Anthos – expect the unexpected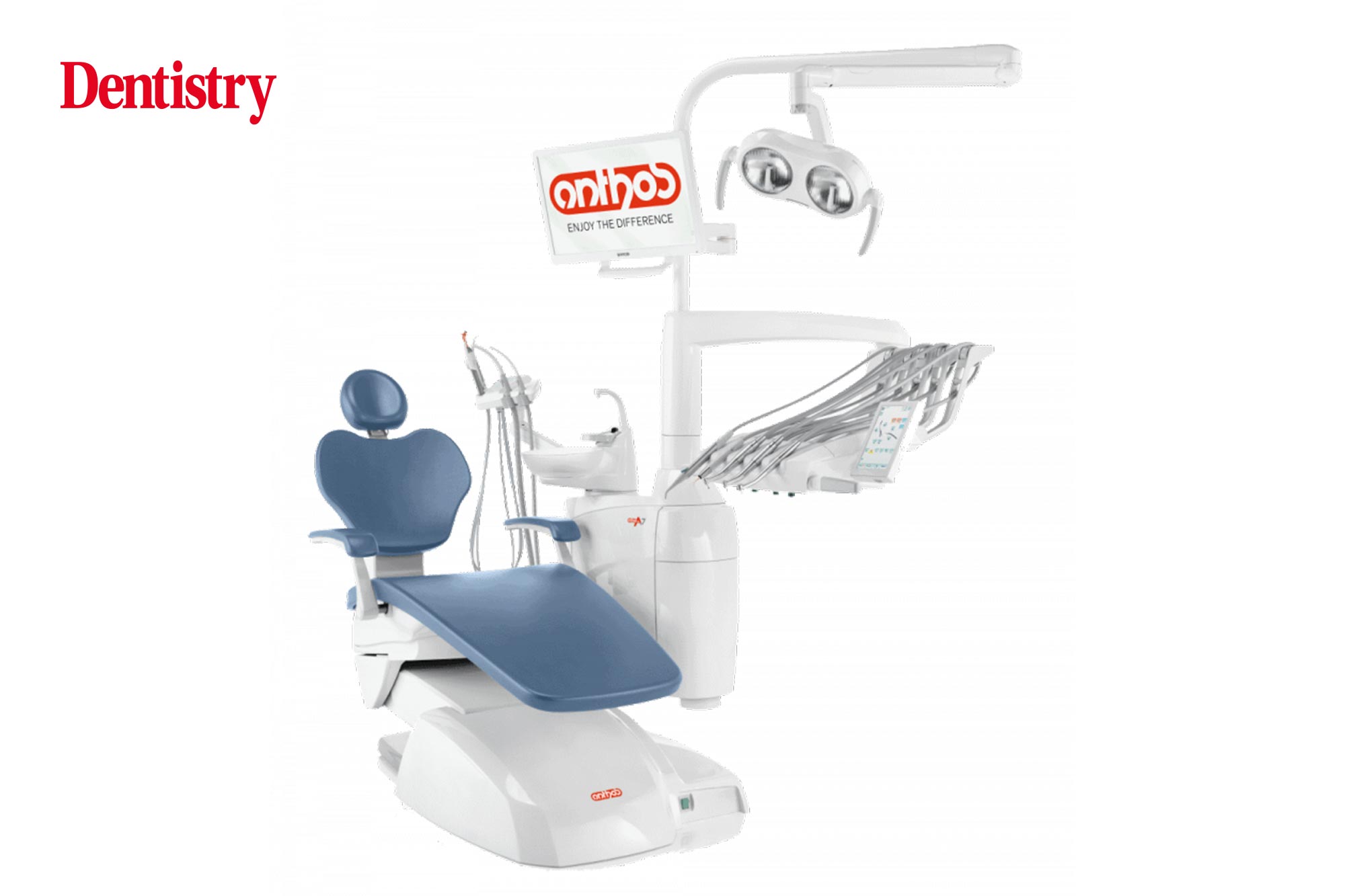 James Macdonald, equipment sales specialist at Henry Schein Dental, reviews the Anthos range of dental chairs and sterilisation units.
Known internationally for its excellence in technical reliability, Anthos is a manufacturer with a range of dental chairs and decontamination units that are the epitome of Italian style, combined with user-friendly, cutting-edge technology.
Anthos has a growing reputation for delivering versatile assistance for dentists regardless of the task at hand.
From root canal to dental implant treatments, Anthos equipment supports the streamlining of every aspect of clinical dentistry.
A dental chair is the heart of the dental surgery
A dentist spends all day working with their treatment centre. So there is no room for compromise when choosing this essential piece of equipment.
Save valuable time by having every instrument at one's fingertips at the touch of a button. Enhance explanations of treatments to a patient by having them able to see a digital X-ray without leaving the chair.
An Anthos chair makes all of this possible with its reliable, integrated system that is intuitive and effortless to control.
The Anthos brand offers modern, stylish design along with hi-tech functionality. It also delivers multiple important supporting features and provides excellent value for money.
All chairs in the Anthos range are digitally integrated. When connected to the internet via 'Easy Check', clinicians can then rely on real time troubleshooting. As well as remote technical support. Both features that offer peace of mind and minimise surgery downtime.
From the sophistication of the L9 dental chair to the comfort and performance of the A3, Anthos has a range of five treatment centres with options to suit every taste and budget.
Class A3
This chair is ideal for the optimal management of limited space in smaller surgeries, without sacrificing comfort.
The A3 offers outstanding quality, cutting-edge technology and excellent ergonomics.
Selected functions are also customisable to meet individual needs.
Class A5
This treatment centre has a similar design to the A3. But it is now available with a colour LCD display, providing easy access to individual instruments and integrated device settings.
It has optional systems for root canal treatment; it can also include a brushless micromotor, and a fully integrated electronic apex locator.
Class R7
R7 is an ambidextrous unit easy to reposition from right to left-hand configuration in just a few simple steps.
Positional armrests, a selection of backrests, and the near-silent Soft Motion motor make the R7 a leader in comfort and ergonomic access for dentist, nurse, and patient.
Class A7
This unit offers high-class technology – with instruments, software, and applications covering all important clinical needs.
A new multitouch display controls the inbuilt systems and optional devices for an efficient use of surgery time.
Class L9
The L9 system incorporates many of the innovations featured in the A7. In addition it allows for the personalisation of operating parameters for all integrated systems.
The L9 features an articulated knee-joint (knee break) and retractable footrest. And its flexible, ergonomic design allows the dentist to rotate the dentist's module across the patient to the assistant's side.
Decontamination made easy
Decontamination procedures in dental surgeries need to be fast, effective and reliable.
In the best traditions of Anthos' innovative range of treatment centres, its expertise now also extends to decontamination, with autoclaves and a washer disinfector that are in tune with the needs of demanding clinical settings.
The uncompromising quality of the A-range is available in 17, 22 and 28 litre versions.
An improved water management design and in-tank sensor to check water quality ensure the long-lasting performance of this machine.
An LCD display also features user-friendly icons for ease of use. It therefore makes the operator's task easier and faster thanks to on-display availability of all data.
The unit is easy to install with a simple guided procedure to aid initial configuration.
This is the first closed-loop steriliser that uses mains water through a specific internal filtration system that recycles water. It is then reused in subsequent cycles. This eliminates waste, reduces costs and also ensures a significant increase in the efficiency of any dental surgery.
The built-in conductivity sensor ensures compliance with water quality regulations. It protects the machine's internal components from excess lime.
The display makes this autoclave simple and ready-to-use. The Platinum autoclave also benefits from remote fault diagnostics and a monitoring system.
A compact bench top thermal disinfector makes the instrument reconditioning process simple and practical.
The Tethys H10 Plus combines the numerous tasks typically associated with instrument decontamination in one fast automated process. Thus it reduces personnel workloads and operational risk when performing these tasks manually.
When it comes to choosing equipment, making the right decision for the practice is critical.
Henry Schein Dental offers a comprehensive range of equipment and products from leading dental manufacturers. The company's equipment experts have extensive knowledge and experience to help dental professionals find the optimum solution for the individual practice needs.
---
To speak with James about Anthos or any other of Henry Schein Dental's range of chairs or decontamination units, email [email protected].