Dental unit waterlines – the full approach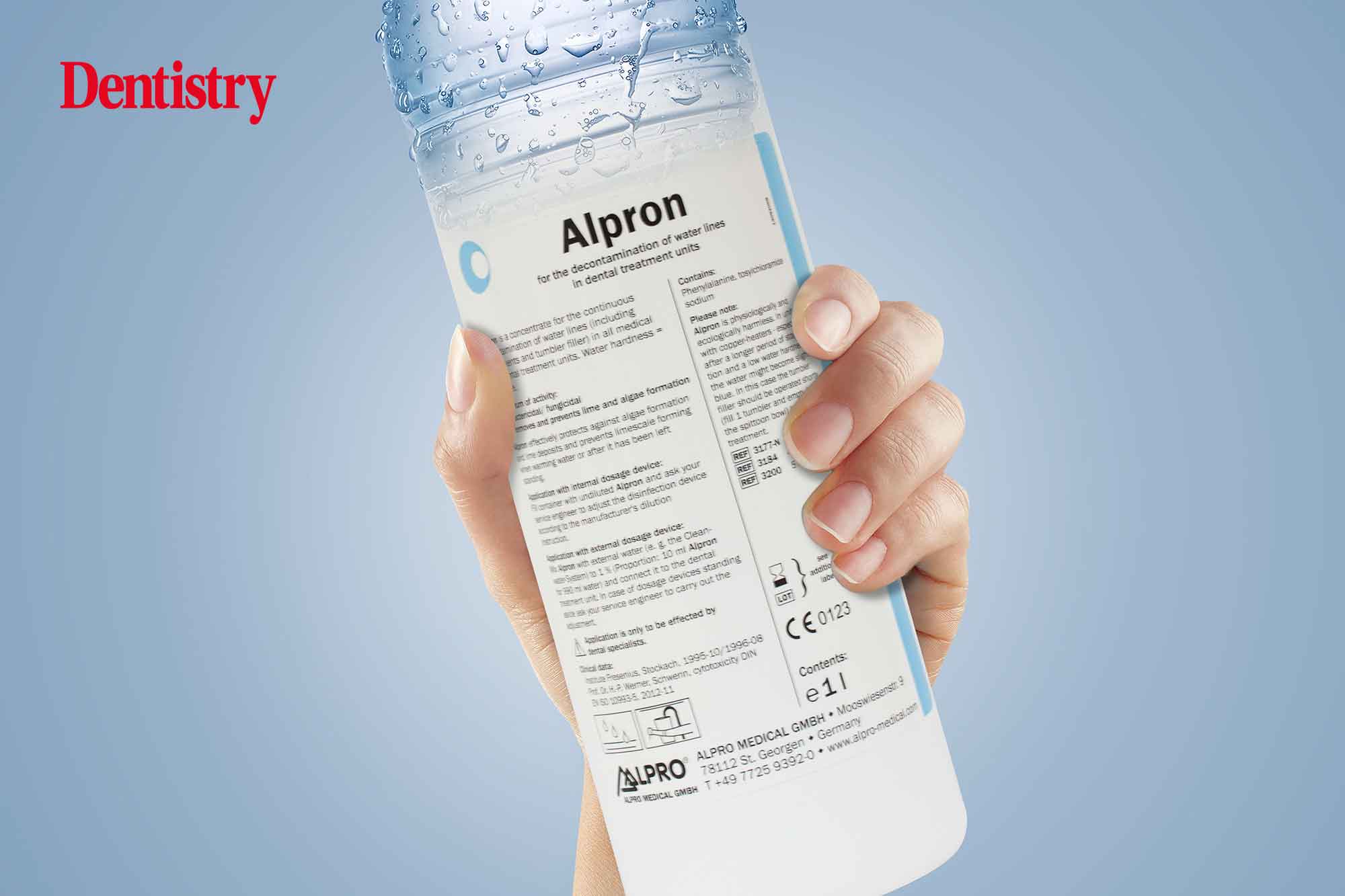 We explore dental unit waterlines and how to avoid biofilms developing, as well as staff training to ensure procedures are up to date.
Biofilms containing many types of bacteria have long been known to develop in dental unit waterlines and spread infection.
The risks to staff and patients are very real. In particular to vulnerable patients such as those receiving immunosuppressants, elderly or young patients. As well as those who choose to smoke and drink.
Most practices now implement a treatment protocol. However, biofilm development is an insidious problem. There are many small factors contributing to the bigger problem of unsafe waterlines.
Routine treatment
Most dental unit waterline treatment products are used either as a daily or weekly treatment. Routine treatment is essential as biofilm formation is frighteningly quick.
Studies show the biofilm can form in dental units in as little as 72 hours. Regular purging in the morning and after each patient with a biocide such as Alpron is an essential component of any dental unit treatment protocol.
We spoke to Laura Edgar, managing director at Aura Infection Control, specialist dental decontamination company.
Laura said: 'Recent scientific research proves conclusively what we have always known. Alpron and Bilpron deliver highly secure dental units.
'The study perfectly illustrates that continuous treatment offers significantly better results than intermitted treatments.'
Clean water bottle disinfection
The clean water bottle is not the most obvious source of contamination. But it can be a route for pathogens to enter waterlines, especially if handled incorrectly.
Introducing a weekly or bi-weekly cleaning and disinfection protocol for your clean water bottle is a smart move. Choose your cleaning product carefully for this task.
The clean water bottle is a medical device. As such a CE-marked product, for example, BC-SAN must be used for cleaning and disinfection. Alternatively, use a washer-disinfector for this task.
Source water testing
Regular testing of waterlines provides evidence that your waterlines are producing drinking quality water (less than 100 cfu). It allows you to monitor trends and take action before problems arise.
There are some highly effective dental unit waterline sampling programmes available.
One less mentioned area is the testing of source water. It is important that we don't introduce contamination from the water we add to the system.
This is especially important if you are using reverse osmosis (RO) water in your dental unit waterlines. RO membranes occasionally fail and produce water below the drinking water standard.
Downtime and routine disinfection
Bank holidays or extended periods of downtime where water is stagnant is the perfect opportunity for biofilms to form. Simply draining the system does not prevent biofilm formation.
A specially formulated holding solution such as Bilpron is the perfect weapon for your arsenal. Bilpron will prevent biofilm formation for up to three months. In addition, you can also use it for routine disinfection for additional peace of mind.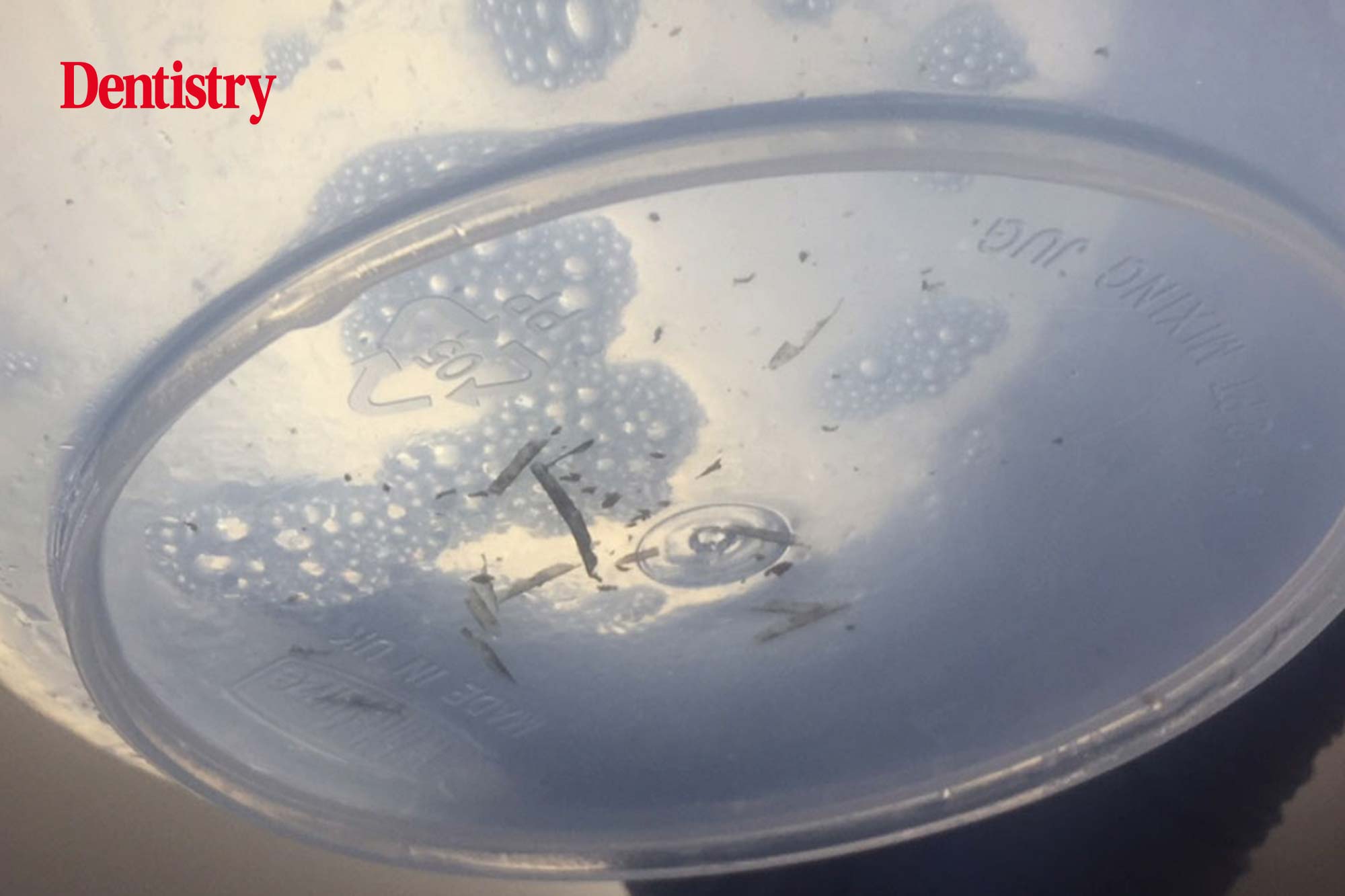 Staff training
Adding all the above together is a lot to take in. Ultimately, it comes down to the dental team to ensure they follow all steps and protocols.
Staff team training will help to minimise any mistakes and ensure that they follow the protocol correctly. This can be either done as part of regular team meetings, or a dedicated ECPD team course can be completed.
'Staff training is key', added Laura. 'It is vital to keep staff trained on waterline management as this plays an important part in the effectiveness of the system.'
Free resources
There are many free resources available to help dental practices in their ongoing war against contamination such as dental unit waterline protocols and decontamination room checklists.