How to obtain the highest value from a dental practice sale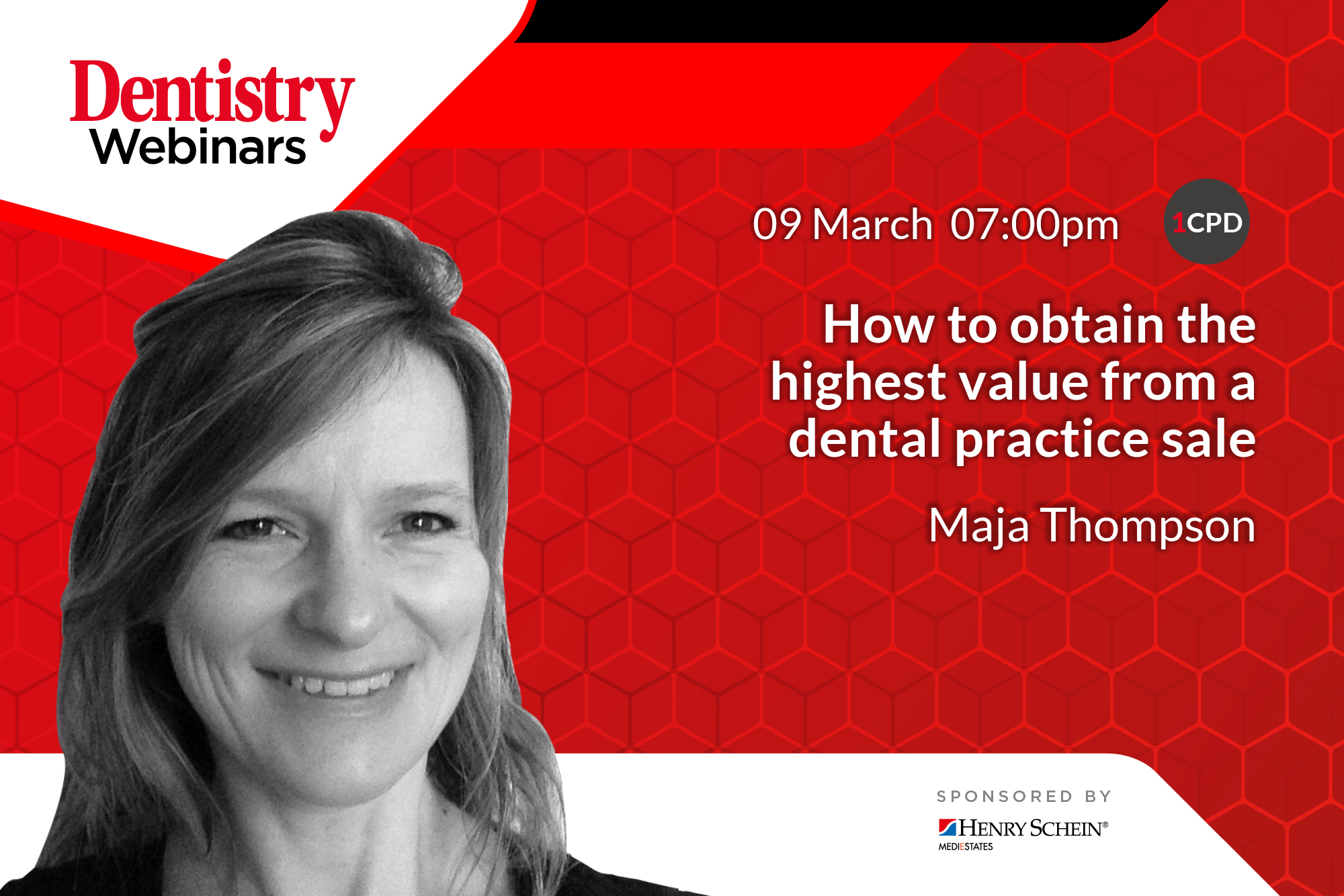 Maja Thompson will discuss how to obtain the highest value from a dental practice sale on Wednesday 9 March at 19:00.
This webinar has something for everyone. If you are ready to sell your business, Maja will be covering what the three greatest value drivers are, so that you can discuss these with your advisers to achieve maximum selling value for your business in the short term.
However, if you are not ready to sell yet, Maja will be covering how best to prepare your business for the growth, maximising future opportunities, so you are aware of what the highest drivers of the value are and how to apply that knowledge to your business.
This webinar will prepare you for the future, with practical take-aways that you can put into practice immediately.
Learning outcomes
Top three value drivers if you are selling now
How to align the operation if you are looking to sell some time in the future
Understand the value of industry specific advisors
Understand the value of preparation when it comes to sale.
Maja Thompson
With a dental background, Maja brings over 25 years of industry knowledge. This includes clinical, technical, and business skills and experience.
Most recently she heads up dental practice services at Henry Schein. Maja's everyday focus is on ensuring dental practice owners can maximise the exit value for their business.
This can be achieved though a skilled in-house team handing brokerage, financing and recruitment, as well as an opportunity for practice owners to access outsourced services, enabling them to run a more efficient business.
---
To register for this webinar, simply visit www.dentistry.co.uk/webinar.