Top tips for confident and successful endodontics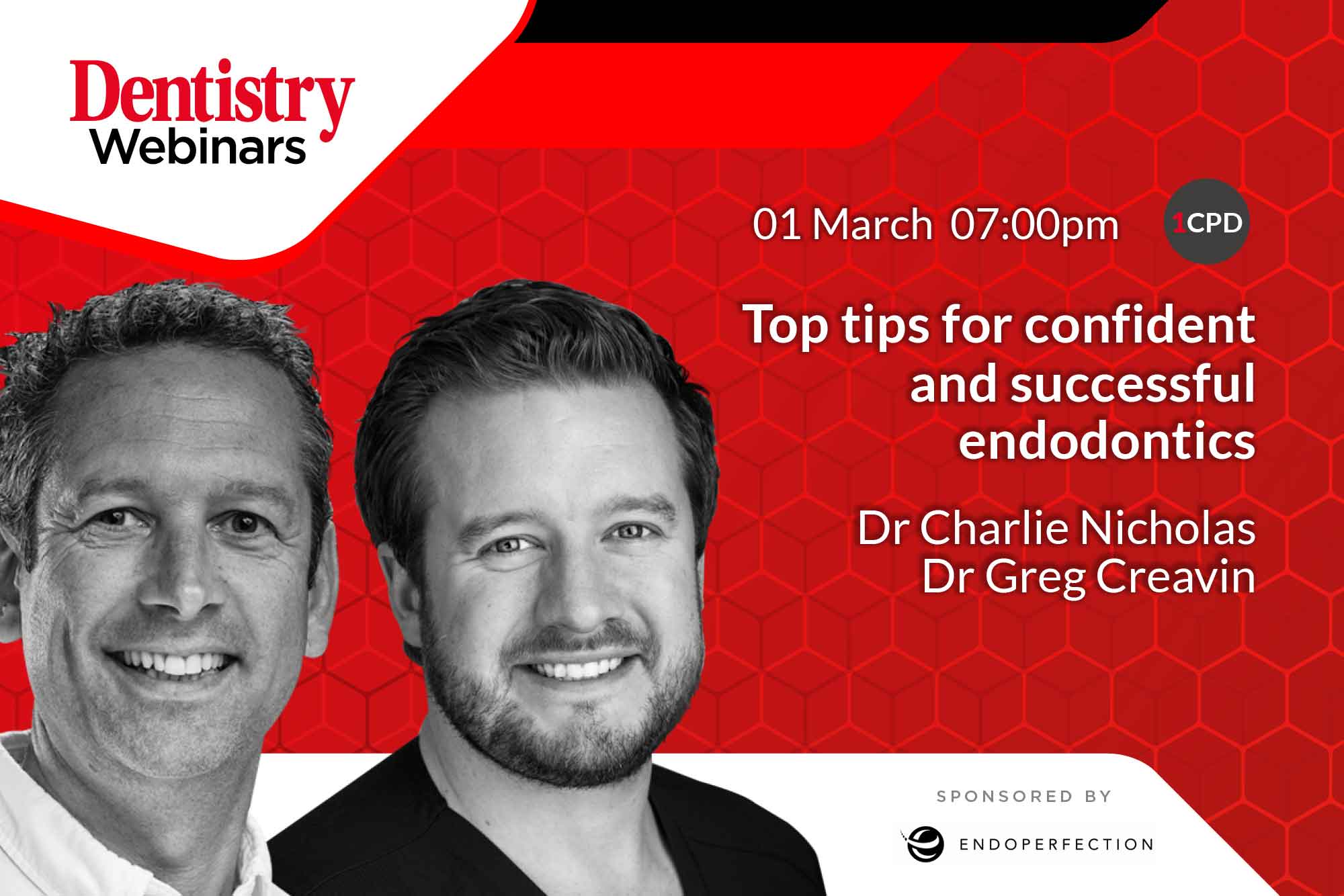 Charlie Nicholas and Greg Creavin will discuss treating endodontics more predictably during a webinar on Tuesday 1 March at 19:00.
This webinar aims to guide dentists in providing much more consistent endodontic treatment with less anxiety and more confidence.
Learning outcomes
Access cavity preparation to facilitate finding all the canals
Apex locator myths and practical guidance
Shaping protocols – what taper should I use?
Rotary or reciprocating files?
Consistent cone fitting techniques to achieve the perfect looking obturation
Latest bio-ceramic technology for obturation.
Charlie Nicholas
Charlie Nicholas is the CEO of Endoperfection, the first UK-based endodontic file manufacturer.
He qualified in 1996 from Birmingham's School of Dentistry and, after spending several years in general practice, he embarked on further training in the field of endodontics.
He gained several certificates in endodontics in the USA, studying under the biggest names in the field. Charlie has also been fortunate enough to consult for some of the largest global manufacturers of endodontic equipment. This enabled him to share his knowledge around the world.  He has taught thousands of dentists internationally.
Greg Creavin
Greg graduated from the Dublin Dental School & Hospital, Trinity College Dublin in 2011.
Following graduation Greg worked in general practice in Scotland and Ireland. Throughout this time, he developed a passion in the field of endodontics.
Recently Greg has completed a three-year master in endodontology in Kings College London for which he obtained a distinction.
Greg is currently a committee member of the Irish Endodontic Society and also a member of the  European Society of Endodontology (ESE).
---
To register for this webinar, simply visit www.dentistry.co.uk/webinar.
Catch up with previous On Demand webinars