Champion cyclist believes in Biomin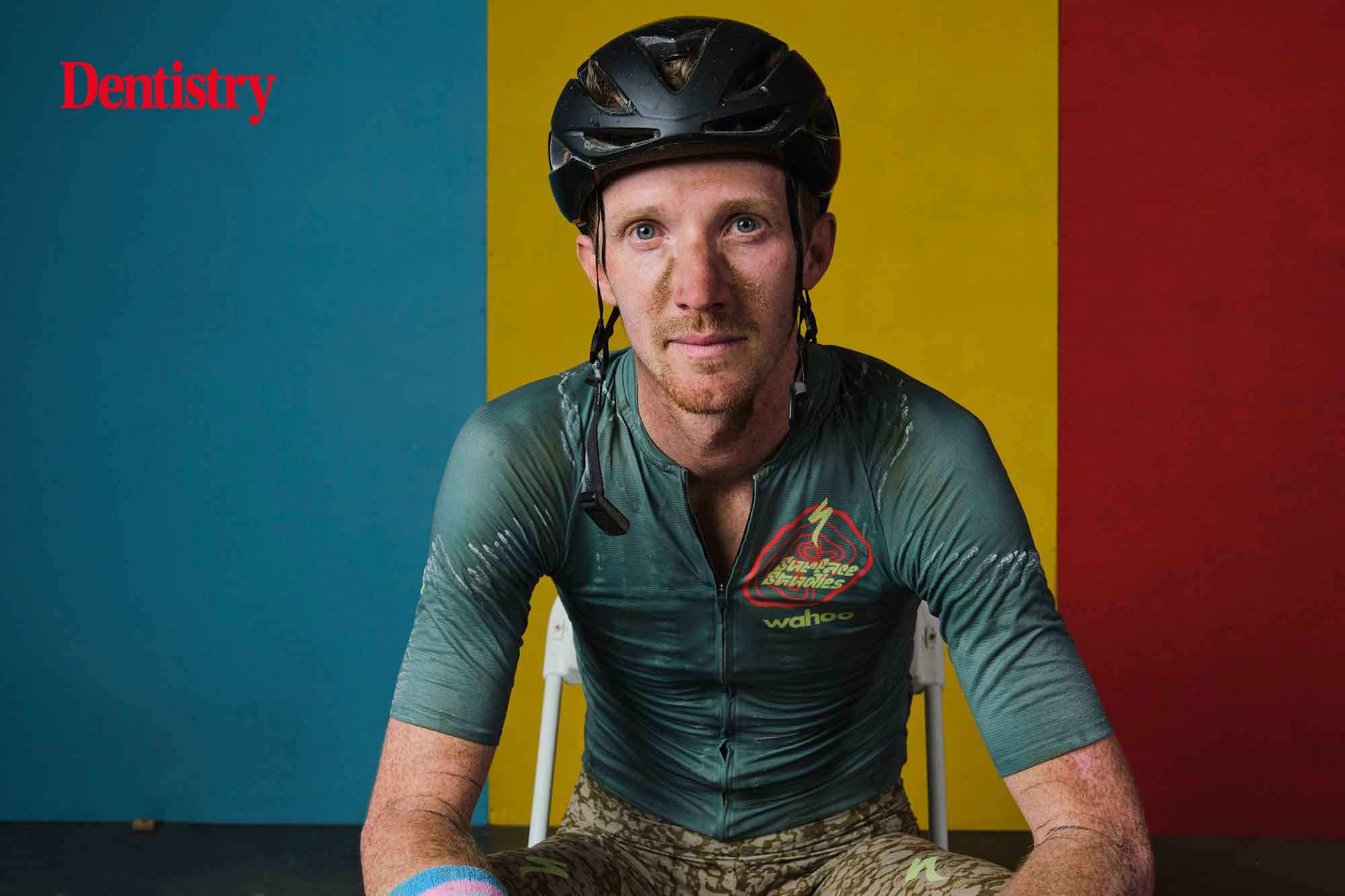 So many athletes are focused on their short-term career goals, rather than their long-term health and wellbeing, says American gravel riding champion Ian Boswell. Taking care of your dental health is an investment in the future, he argues.
A serious accident in 2019 almost ended professional cyclist Ian Boswell's career. But after what he describes as a 're-set', he has joined the gravel cycling scene. And earlier this year he romped to victory in the sport's top event, 'Unbound Gravel'.
Having bought a farm in Vermont in 2017, he is taking a more holistic attitude to life. He is racing more for enjoyment than the high stakes of the road racing scene. And he and his wife are expecting their first baby at the end of the year.
Gravel racing is a uniquely North American sport. It takes place not just on gravel but on a range of unmade roads, cycle tracks and trails.
'Alternative surface is probably a more accurate term,' explained Ian, who formerly rode for Team Sky and Katusha-Alpecin.
'We have so many unpaved roads and rough surfaces in the US. The intent behind it is about big adventures and long distances.'
These distances can vary, but Unbound covered 200 miles and took him a gruelling 10 and a half hours on the bike. 'Unbound was only the second gravel race I'd ever entered and it was a huge surprise to win,' he said.
Becoming a professional cyclist
Gravel racing has really taken off in the States, and its popularity has shot Ian to fame.
'I'd say it's the frontrunner in America right now,' he said. 'Road racing has been on the decline over the last four or five years and gravel racing has really taken over. I'd say there's more people riding gravel than on the road in the US currently.'
Since retiring from the pro-cycling circuit, Ian now has a full-time job working with Wahoo Fitness in an athlete liaison role. He takes part in only a limited number of races.
He is enjoying spending time on his farm and choosing the races he competes in. And it has given him time to reflect on the hectic life of professional athletes, spending much of their time away from home, perhaps neglecting aspects of their health and wellbeing.
'As athletes we spend so much time thinking about our general fitness and health, diet and so on. But very few of us pay attention to our dental health,' he commented.
He was lucky that his first dentist happened to be a keen cyclist, who had switched him on to the importance of taking care of his mouth. So he has always been careful about dental hygiene.
'So much of what we do is detrimental to our dental health,' he explained.
'Mouth breathing dries out our mouths, and many of us take sugary drinks, gels energy bars and so on. This contributes to decay.'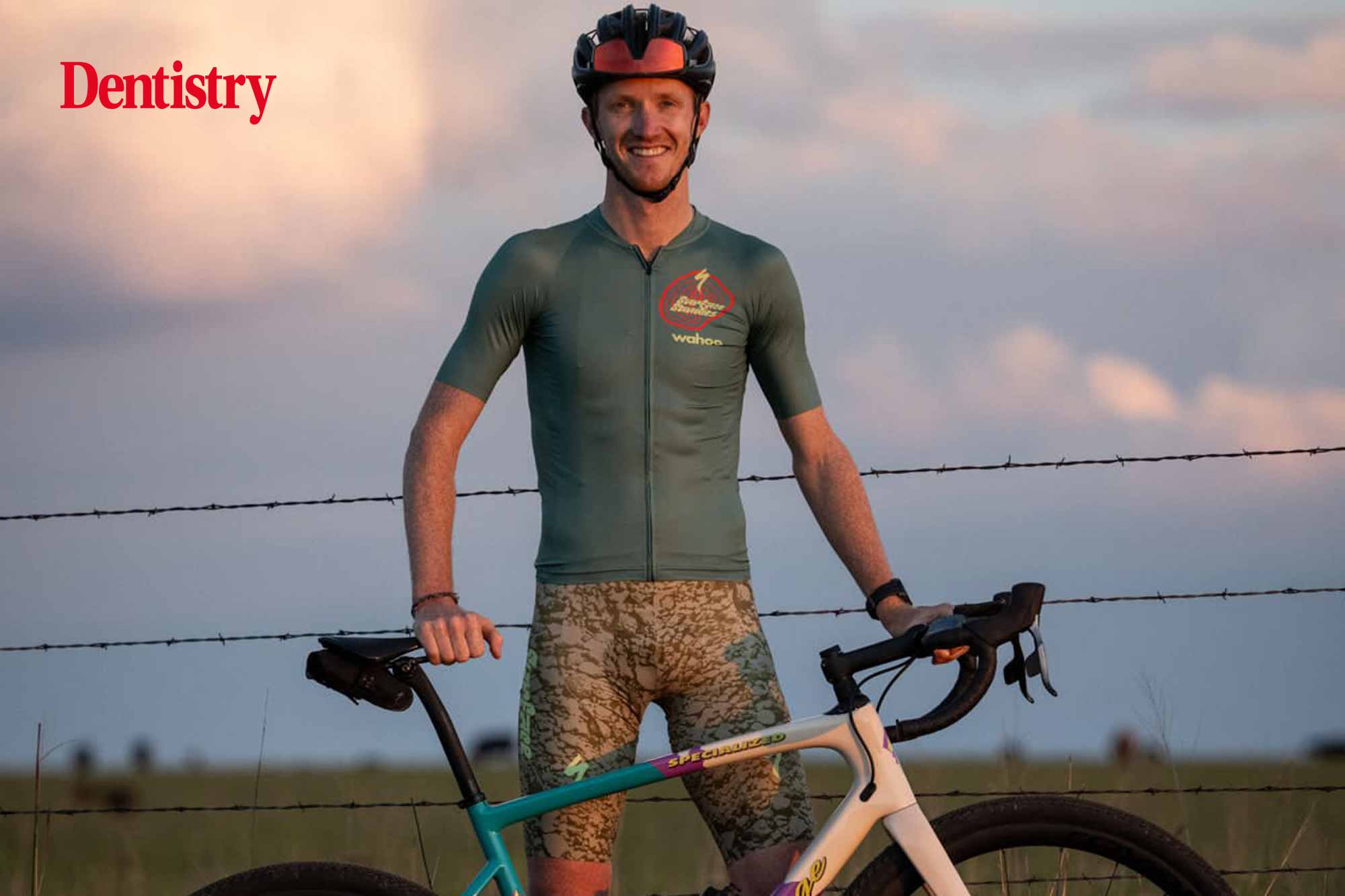 Introducing Biomin
He and his team had a wake-up call in 2016 when another rider went down with a tooth infection, forcing him to drop out of an important race.
Team Sky then introduced regular dental checks for the team. They encouraged the team to take more care with their dental health.
'Dental hygiene is super important,' said Ian. 'So many athletes are focused on their short-term career goals, not their long-term health. They don't think about what they are putting their teeth and gums through.
'Taking care of your teeth starts with being aware of the potential consequences of not doing so. Something like a simple tooth infection can really derail your plans.'
Ian first tried Biomin in its early days, around 2014, and has been using it ever since.
'I always take it with me when I'm travelling,' he said. 'I know that it is effective and I like the clean feeling of protection it gives me.
'For an athlete constantly on the road, familiar routines are important, and feel like a little piece of home,' he added.
He also chews gum when he's riding, to keep his teeth hydrated with saliva. 'Wherever I am in the world I know my teeth are getting the same protection with Biomin. I don't have to worry about trying to find an alternative toothpaste when I'm in another country.'
Investment in oral health
It's working for him too. Earlier in his professional cycling career, Ian suffered from sensitivity, especially when drinking cold water during races.
'I've noticed a dramatic decrease in sensitivity,' he said. 'Now, even though my water bottles can be very cold in the Vermont winter, I never have a problem.
'It gives me peace of mind to drink something of a different temperature without the fear of it being painful.'
He and his dentist have also noticed the benefits of Biomin's remineralising properties. 'I haven't had any cavities in the last few years, which is a change from when I was younger,' said Ian.
He's observed that many athletes seldom go to the dentist. He believes they see themselves as young, healthy and at the top of their game – and oral health is irrelevant.
'An emphasis on dental health is so important for sports performance,' he insisted.
'It's essential to be diligent both about brushing your teeth effectively and of having regular checkups. Because it is so easy to be derailed.'
What's more, it's an investment, he says. 'Dental care in the US is very expensive. An investment in quality toothpaste like Biomin can save you a lot of money in the long term!'
---
For more information about Biomin, visit biomin.co.uk.