Estate planning made simple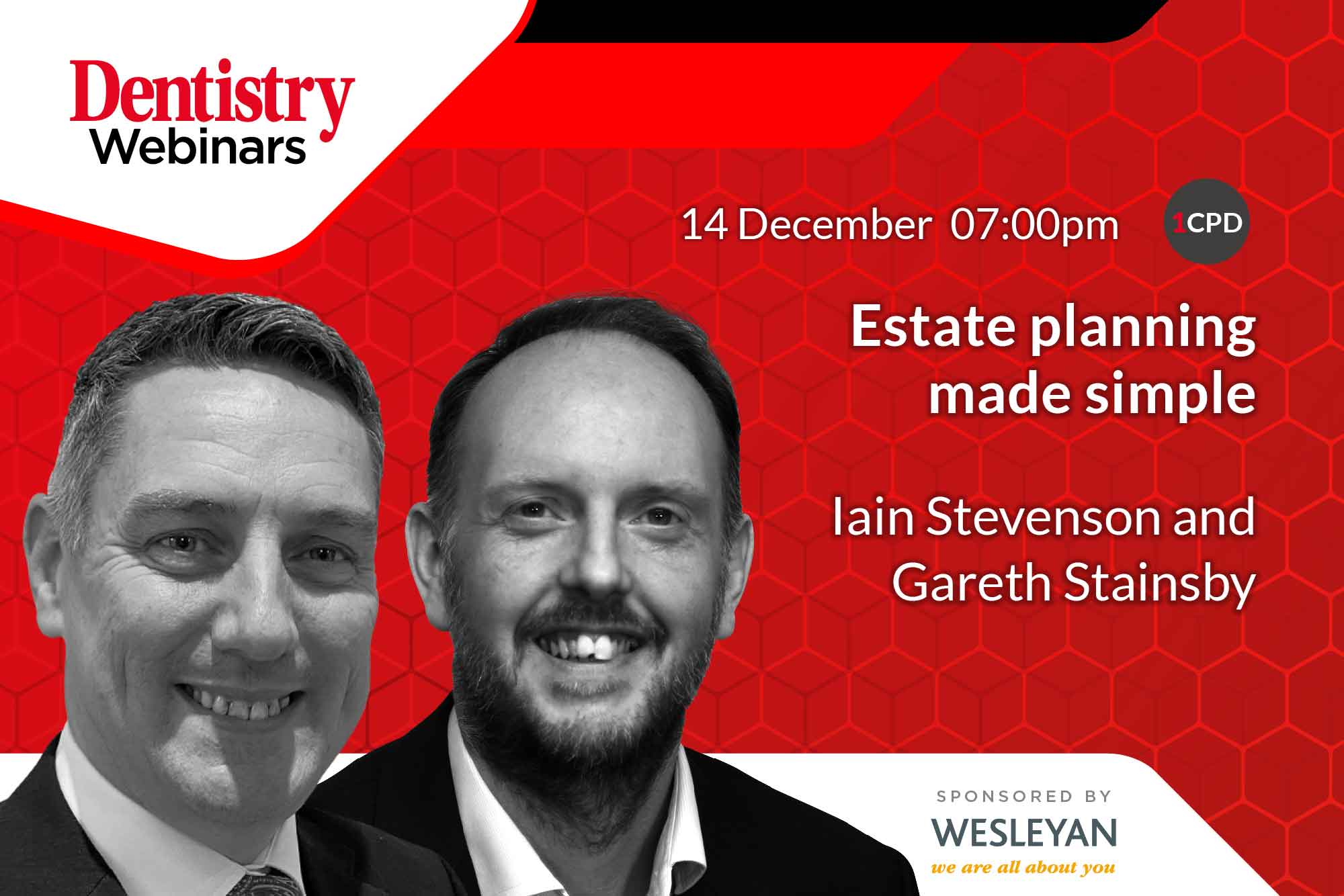 Join Iain Stevenson and Gareth Stainsby as they discuss estate planning during a webinar on Tuesday 14 December at 19:00.
A topic many of us may not enjoy thinking about, but one that's so important to ensure your assets are dealt with as tax efficiently as possible after your death.
Learning outcomes
What is an estate planning strategy?
And what could happen?
What is inheritance tax?
What are your options?
Who and what else should we consider?
What are your next steps?
The webinar should last around one hour, with plenty of opportunities to ask questions.
You can then arrange a follow-up no obligation financial review with one of our financial consultants. They can discuss your personal circumstances in more depth.
Iain Stevenson
Iain Stevenson is the head of dental with Wesleyan, joining from Aviva in 2003 where he was a senior financial consultant working largely in the corporate sector.
For 10 years, he managed a team of specialist financial consultants working solely with dentists and dental practices covering north Wales, north west England, Northern Ireland and the whole of Scotland.
Since 2015, Iain has managed a team providing specialist financial advice to GPs, doctors and dentists. Until becoming head of dental in 2021.
Gareth Stainsby
Gareth Stainsby is a specialist dental financial consultant with Wesleyan Financial Services.
He works closely with his portfolio of dental practice owners and associates, alongside their staff and also families to provide excellent tailored financial planning.
Gareth advises his clients in relation to both their personal financial needs and also, in the case of practice owners, their commercial needs too.
Gareth has over 15 years' industry experience. Prior to joining Wesleyan Financial Services he spent time as an adviser at St James' Place and HSBC Private Banking.
---
To register for this webinar, simply visit www.dentistry.co.uk/webinar.
Catch previous On Demand webinars: