How DEHP can boost infection control efficiency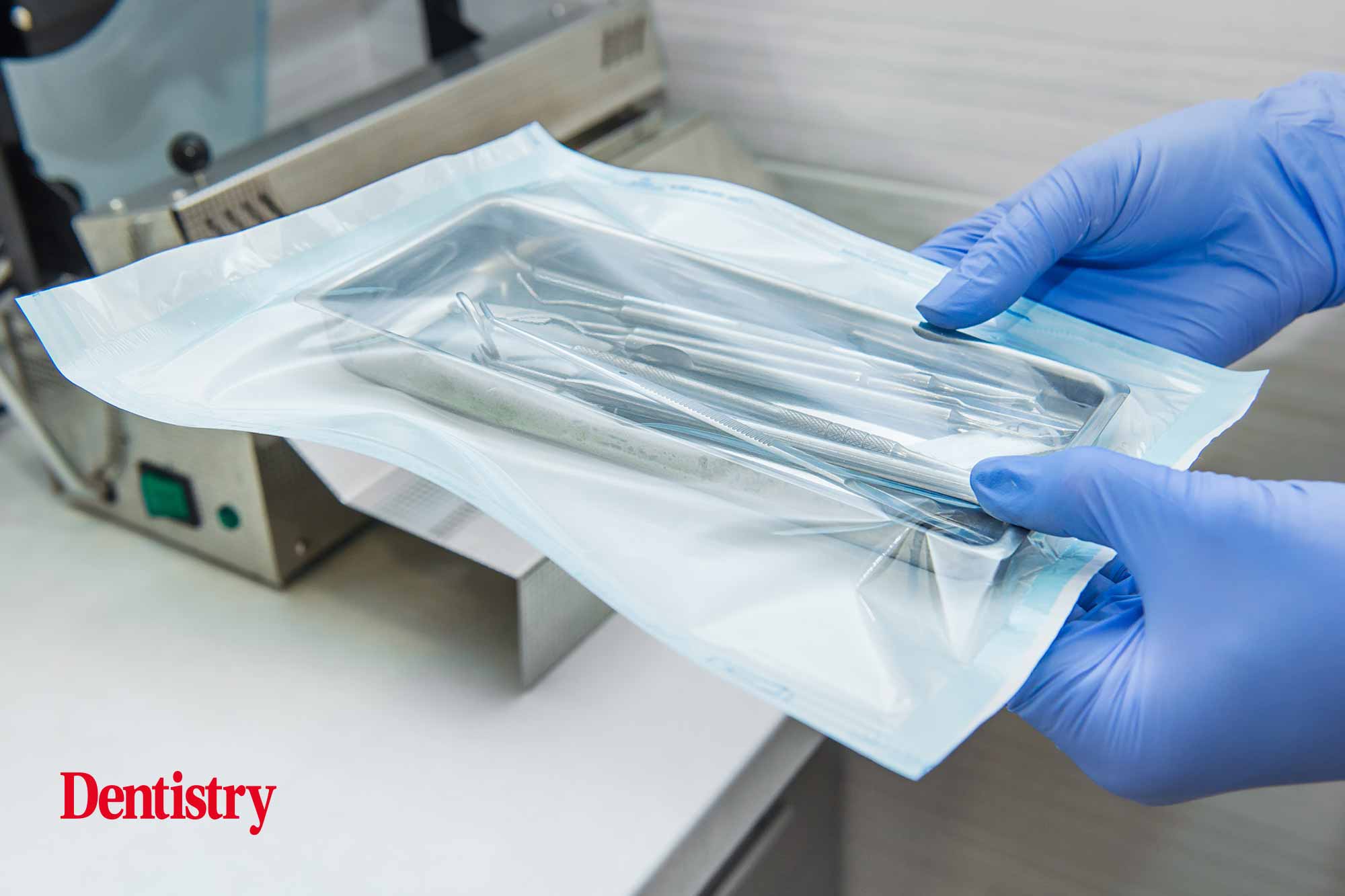 Kent Express explains how DEHP can help you and your practice keep on top of your dental infection program.
The ongoing COVID-19 pandemic has further demonstrated the value of an effective dental infection control program.
When it comes to surface cleaning, sterilisation and disinfection, there are several possible options in the UK marketplace. But not all are equally effective.
To help you keep your practice safe and compliant, we've highlighted a handful of infection control products to consider from DEHP.
What is DEHP?
DEHP is a fast-growing dental brand. We offer a cost-effective alternative for hundreds of everyday essentials. These include infection control products.
Since 2019 alone, more than 1 million DEHP products have been sold to over 4,000 UK dental practices by Kent Express – the UK's largest mail order dental supplier.
It's now the company's best-selling brand of sterilisation pouches, impression materials, gloves and burs.
How can DEHP infection control help?
Alcohol-free surface wipes
Though alcohol-based wipes are proven to kill dangerous pathogens, they are also capable of causing harm to or destroying sensitive surfaces and equipment.
As well wearing down stainless steel, HTM 01-05 states: 'Alcohol can bind blood and protein to stainless steel'. And therefore: 'The use of alcohol with dental instruments should…be avoided'.
Alcohol-based wipes can also degrade and discolour dental chairs.
This makes alcohol-free wipes the preferred option for many dentists. Provided they tick some other key boxes, such as being fast action and odourless.
DEHP Safe-ST Wipes can rapidly disinfect and clean medical inventory. As well as various other medical surfaces.
These alcohol-free wipes are effective against all enveloped viruses; including BV, HIV, HCV, vaccinia, BVDV and influenza.
Self-seal sterilisation pouches
Quality sterilisation pouches, usually constructed of paper and plastic, are a key component of effective infection control.
DEHP Selfseal Pouches are made of paper and a transparent plastic polyethene film. We recommend this for maintaining sterility of the dental instruments.
All pouches should have process indication to confirm effective steam sterilisation of all items. As well as a self-sealing strip to protect the sterility of the internal environment of the pouch.
DEHP sterilisation pouches have both features and are available in a range of sizes.
Selecting an appropriate size is important for preventing overloading and potential tearing. Practices would benefit from having a variety of sizes to meet their procedural needs.
Surface disinfectant
Provided that users avoid alcohol-sensitive surfaces, an alcohol-base disinfectant can in many cases offer the best solution for disinfecting.
DEHP Safe-ST Surface Disinfectant is suitable for use on various medical without discolouring or leaving residue. An alcohol-free alternative is available.
Alcohol-based or not, it is important that your choice of surface cleaner makes clear what viruses it kills. As well as how quickly it kills them.
DEHP Safe-ST Surface Disinfectant has proven efficacy against enveloped viruses; such as vaccinia virus, HIV, HBV, HCV and influenza.
To ensure compliance, it's also important to ensure your surface disinfectant conforms to EU biocidal product regulations and EU guideline 93/42/EC for medical devices.
---
DEHP infection control products and thousands of other dental essentials are available for free next working day delivery when you order at Kentexpress.co.uk.