The future of 3D printing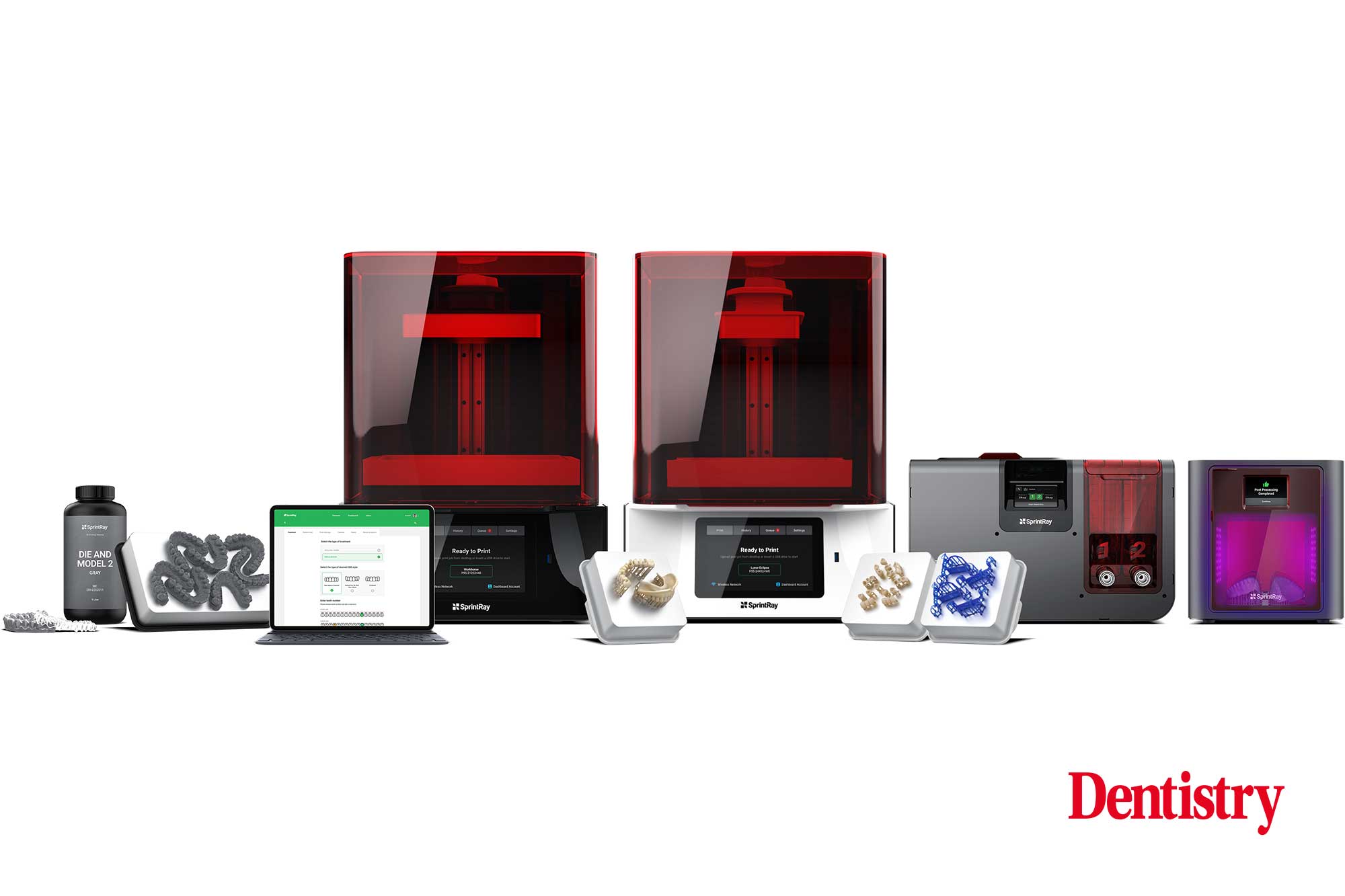 Patrick Thurm talks about the current state of 3D printing in dentistry and what future developments he foresees for this technology and traditional milling systems.
3D-printing systems were introduced to dentistry about two decades ago, but the technology has been costly. Do you think that more dental labs and practices will consider 3D printers now that new companies are entering the market and offering more affordable solutions?

 
All dental practices, laboratories and even patients can benefit from 3D printing. It offers frictionless integration with intraoral scanners and digital workflows, fast in-house production for many indications, and efficient treatment workflows.
It boasts rapid development, with many innovations in material for an even broader range of indications.
Needless to say, 3D printing also allows for faster delivery of solutions to the patient, and investing in our solution is affordable for practices and smaller labs. 
Based on your experience, which have been the quickest countries in Europe to adopt 3D-printing technology?

 
In general, countries with a higher rate of digitisation of laboratory scanners, intraoral scanners and chairside dentistry are adopting the technology faster. At the moment, these countries are Germany, Italy and Spain.
However, other countries are catching up quickly. The benefit of reduced production costs, time to market and patient satisfaction are valid in every market. 
What impact did the COVID-19 pandemic have on the dental 3D-printing market and on your company in particular?

 
The beginning of the pandemic was an unprecedented time for all of us. However, many dental professionals started looking for new solutions to increase relevance for their patients. And that's when 3D printing and intraoral scanners became the most popular investment.
Sprintray, which provides technology solutions to the dental market only, has benefited greatly from this.
Our teams did an outstanding job under pandemic circumstances to further develop and enhance our solutions. We have invested a great deal in sales, services and support structure in order to become a relevant partner for dental practices during these uncertain times.
Having achieved this positive development in the US market, we decided to start a business in Europe and subsequently opened our European headquarters.
Dentists and laboratories are seeking efficient solutions for their practices and their patients. A 3D printer from Sprintray is a perfect investment.
The majority of dental impressions are still fabricated using conventional methods. What developments do you foresee in the coming years in this field?
We are expecting a fast growth and adoption rate in intraoral scanners and dental technology, despite the pandemic. By purchasing a Sprintray 3D printer, the users of intraoral scanners and CAD/CAM technology are able to offer solutions that further accelerate the fast adoption of intraoral scanning for their patients.
Cost efficiency, speed and usability are key advantages of 3D printing. The material used is the most important factor for innovation in the upcoming fields.
More and more indications can be printed already, and more are coming in the near future. If one has an intraoral scanner, there is no reason why one should not invest in a 3D printer. 
Could 3D-printing technology replace milling systems in the long run?

 
Yes and no. Yes, because printing is cheaper and faster for many indications. And no, because materials such as ceramics and metals will always have their place in dentistry.
I believe that milling and printing will go hand in hand.
---
For more information about Sprintray and its 3D printers, visit sprintray.co.uk.